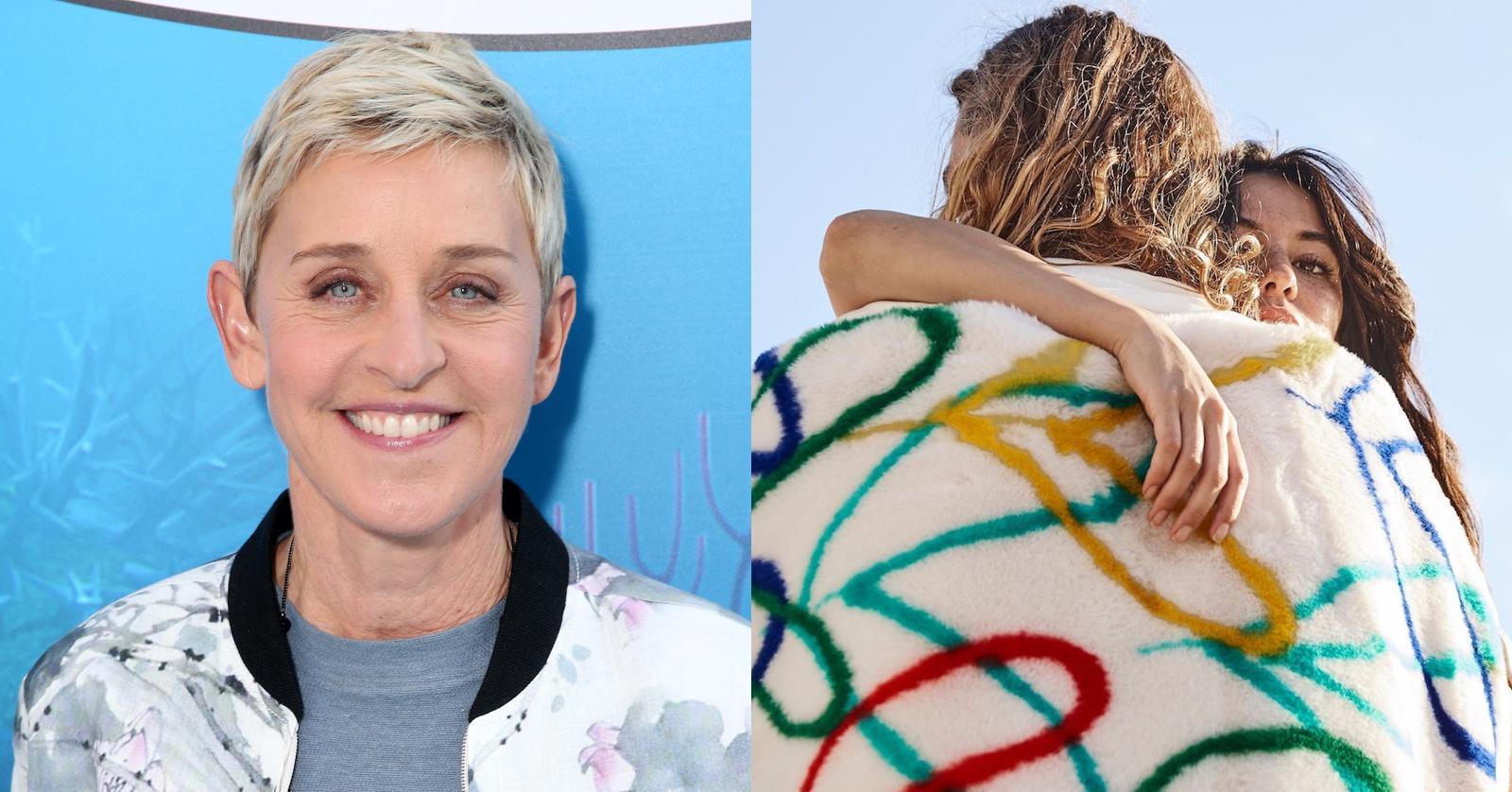 Ellen DeGeneres Launches Faux Fur Brand: "I Want People to Stop Wearing Fur"
Ellen DeGeneres wants people to stop wearing fur from animals.
Article continues below advertisement
Right now, UnHide's website is only selling blankets on its website, which come in varying colors, prints, and sizes. The blankets are all made from faux chinchilla polyester with a polyester velvet backing, and they are each named for variations on the word marshmallow, to help evoke a fluffy and soft feeling. There's the Marshmallow ($165), the Lil' Marsh, ($65) and the Art Marsh ($265). UnHide will donate proceeds from each purchase to The Humane Society.
Article continues below advertisement
Article continues below advertisement
"Our mission is simple — to help," UnHide declares on its website. The brand's Instagram is filled photos of adorable fuzzy animals who are commonly used for their fur, such as alpacas, chinchillas, foxes, and rabbits. One video of a bunny blissfully being pet by a human is captioned "How animal fur is meant to be felt." UnHide's message is clear — that humans do not need animal fur to be warm and cozy, especially with so many awesome faux fur options on the market.
Article continues below advertisement
Article continues below advertisement
More than 100 million animals are bred and killed for fur on fur farms each year. The animals most commonly raised and killed for fur include rabbits, minks, foxes, chinchillas, and raccoon dogs, according to Humane Society International. There are also some animals caught by live trapping, meaning traps are put out in nature to catch wild animals, and then kill them and use them for their fur. As explained by Fur Free Alliance, this is a significant threat to wildlife populations (including endangered wildlife who often get caught despite not being the target species), and it can negatively impact biodiversity.
Article continues below advertisement
Many are under the impression that fur is a natural and biodegradable material, since it comes from animals — but just like leather, fur pelts (the animal's skin with the fur still attached) go through a tanning process, where they are preserved, cleaned, stretched, ironed, and more with the aid of chemicals, including the potential carcinogen formaldehyde.
Article continues below advertisement
A few months ago, DeGeneres posted a video to Twitter telling her followers they should eat less meat. "It's a great idea for the planet. It's a great idea for your health. It's a great idea for the animal's health, so eat less meat," she said. "Just try to eat less of it, just maybe eat it less, once a week or none a week. Or just if you eat it every night, don't eat it every night — eat it less than that ... Eat less meat."
It's awesome that DeGeneres is promoting the idea of not using animals for food or fashion to viewers of The Ellen DeGeneres Show and to her 79 million Twitter followers. And with so much animal-friendly fashion and vegan and vegetarian meat alternatives on the market, there's no better time than the present to heed DeGeneres' advice.