Sustainable Gift Ideas for an Eco-Conscious Mother's Day
Mother's Day can be celebrated sustainably — check out our gift guide to eco-friendly presents and experiences.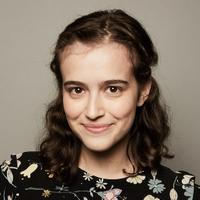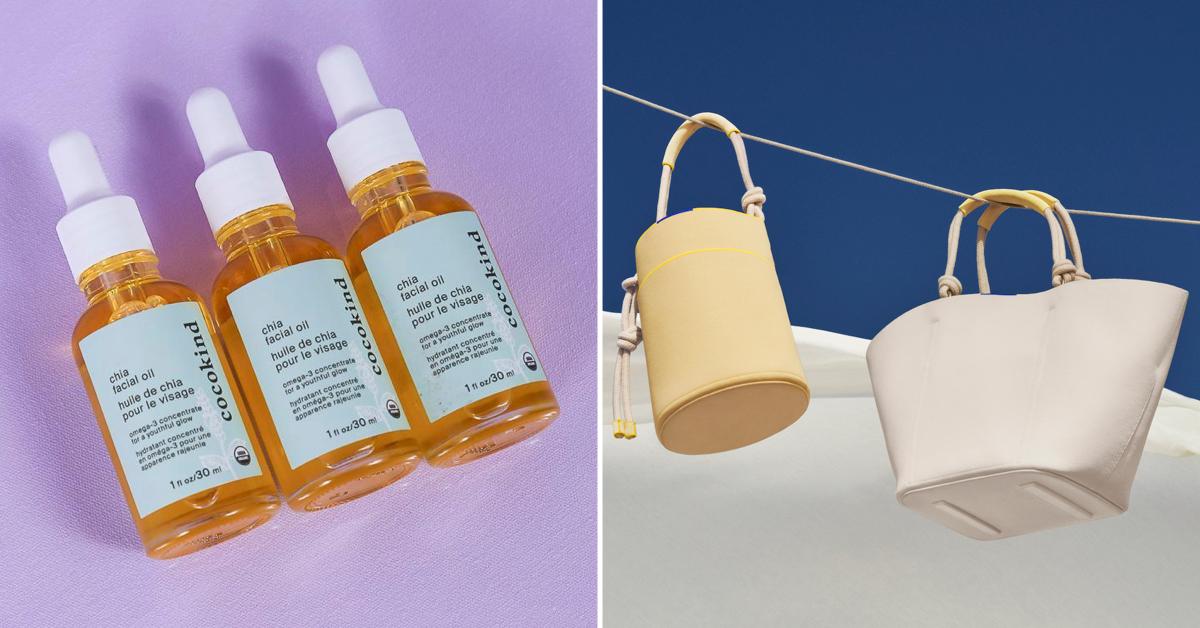 No matter who you are shopping for this Mother's Day, with Earth Day in the very recent past, there's no better time to make sure your Mother's Day gift is as eco-friendly as possible. We've rounded up a variety of gift ideas, from sustainably-made purses and jewelry to experiential gifts to rescue animal sponsorships, that are perfect for the eco-conscious person in your life (or, perfect for someone eco-conscious to give to someone eco-curious!)
Article continues below advertisement
This year, Mother's Day falls on Sunday, May 9, 2021 — here are 13 gift ideas for Mother's Day that will help you honor Mother Earth as well as your mother, or whoever you're celebrating.
Rothy's recycled shoes and bags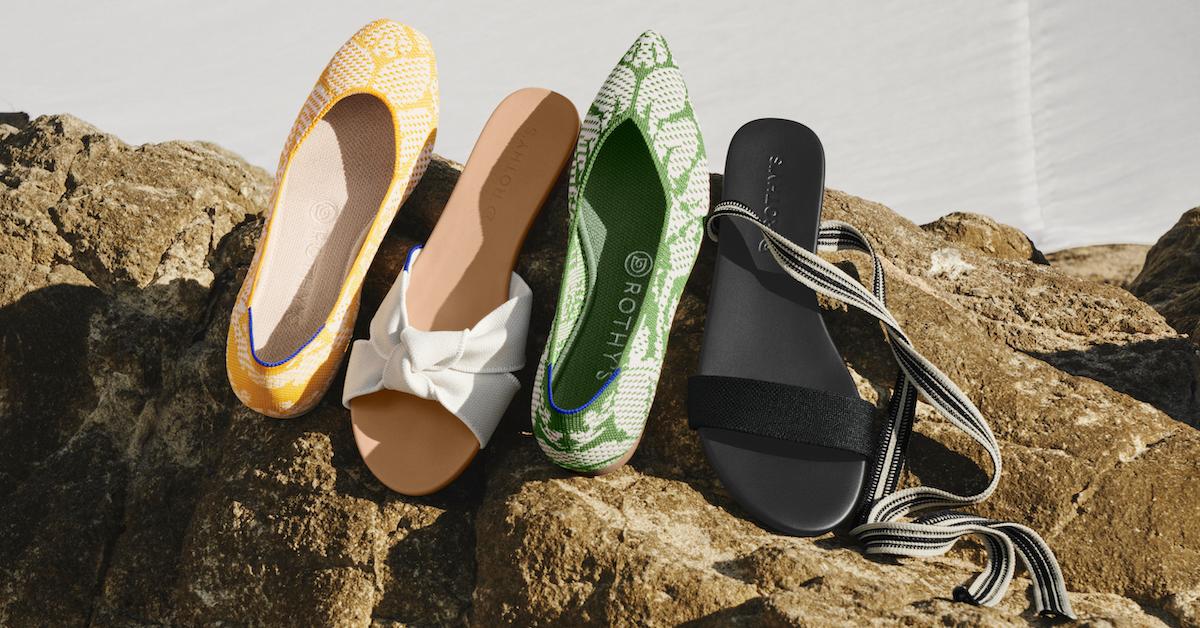 We stan a company that is completely animal-free, makes its products from recycled water bottles, works to reduce waste in its construction process, and makes sure every item is machine washable. Rothy's is best known for its flats, and the company also makes a variety of other shoe styles for women and kids, as well as bags. Women's start at $65 for flip flops and $125 for other styles, kids shoes start at $55, and bags start at $65.
Article continues below advertisement
Skincare from cocokind
Asian-owned, woman-owned, cruelty-free skincare and makeup brand cocokind has products for anyone and everyone. All cocokind products are certified vegan, with the exception of the products that contain beeswax. The brand is very focused on sustainability, and claims to be the first beauty brand to print sustainability facts on their labels. You can shop cocokind on the brand's website or even in drugstores, and the brand offers fair prices, with some mini products costing as low as $4.
Article continues below advertisement
A custom piece of art
A gift that will last forever is a piece of art — consider commissioning one to illustrate or paint a family portrait, a picture of your family dog, or something else that the recipient loves. Do some research on artists you like who live locally, or look on Etsy, where all shipping emissions are offset.
Article continues below advertisement
Angela Roi vegan leather purse
Angela Roi is one of our favorite vegan purse brands — the Asian-owned and woman-owned company makes gorgeous animal-free leather purses in various shapes, sizes, and colors, and one of these purses is a great, high-quality gift for someone looking to upgrade their bag for spring (starting at $195). Angela Roi also recently rolled out the Eco Canvas Shoulder Bag and Tote ($85), which are made of organic cotton.
Article continues below advertisement
Something vintage from Thrilling
A great way to reduce the impact of shopping is to shop secondhand — so for Mother's Day, consider picking up a vintage item from one of your Mom's (or whoever you're shopping for) favorite designers. A great place to look for amazing vintage pieces is Thrilling, a Black-owned, Korean-owned, and woman-owned online vintage boutique that supports hundreds of small BIPOC-owned and women-owned shops.
Article continues below advertisement
Idyl diamond jewelry
Idyl makes its gorgeous gold and diamond jewelry with lab-grown diamonds and conflict-free gold (certified "green gold"). The company sells a modest selection of earrings and necklaces, as well as add-ons for both types of jewelry. Prices start at $195, and the brand, which has been sported on Jessica Alba and Eva Longoria, is currently offering 10 percent off the entire website in honor of Mother's Day.
Article continues below advertisement
Sponsor a bunny at Woodstock Farm Sanctuary
Woodstock Farm Sanctuary, which rescues farmed animals and gives them a forever home at the New York animal sanctuary, is offering special bunny sponsorships for Mother's Day. Just choose which bunny's story you resonate with, donate $50, and the sanctuary will mail the recipient a card, a photo of your chosen bunny, and printed cards with the animal's rescue story. For $35, the same package will be sent via email. The money will help Woodstock build their rescue bunnies a new barn.
Article continues below advertisement
A S'well reusable water bottle
If you're shopping for someone who has yet to hop on the sustainable living train, consider buying them their very first reusable water bottle — and of course, pick a stylish one, so the gift doesn't feel quite so practical. If you shop from S'well's Mother's Day Collection of water bottles, you'll receive a free 17-ounce bottle, so you and Mom can match. S'well is a Certified B Corp, and items in the holiday collection start at $20.
Article continues below advertisement
A subscription or membership
A great zero-waste gift is a subscription — consider one to a streaming service like Disney+ or Hulu, or, if in-person entertainment is happening and safe where you live, you can look into a subscription to a local museum or theater. There are also subscription services for low-impact food delivery, such as an ugly produce company like Imperfect Foods or Misfits Market, as well as plant-based meal delivery kits like Purple Carrot.
Article continues below advertisement
195essential's Tree Hugger Candle
Black-owned company 195essential's recently released its Essential Earth collection, which includes the Tree Hugger Candle. The candle, which retails for $28, is made in Boston, Mass., composed of 100 percent soy wax, cruelty-free, and burns for 55 hours. Its top notes include cinnamon, eucalyptus, pine, and saffron, and it comes in a reusable glass jar.
Article continues below advertisement
Avaline sustainable wine
There are so many sustainable wine brands out there these days, such as Cameron Diaz and Katherine Power's vegan and organic Avaline collection.
Article continues below advertisement
Zero + Maria Cornejo
Latina-owned fashion company Zero + Maria Cornejo is all about "luxury fashion with a conscience." The company designs and produces gorgeous trendy-yet-classic clothing "by women for women" in New York. Zero + Maria Cornejo is definitely the most expensive brand on the list (with prices starting in the hundreds), but the pieces will last you a lifetime. The company uses a variety of eco and responsible textiles as well upcycled and leftover fabrics, and mails all orders out in compostable packaging.
Article continues below advertisement
Lip gloss from noyah
Face masks are still very much a thing, but lip care is still important — NYC-based brand noyah makes USDA-certified organic, food-grade, and cruelty-free lip care products. The company offers lip balm, lip scrubs, and lip gloss, and lipstick in a variety of shades, which you can try on virtually via the website. The company's packaging is made from sugarcane, PCR plastic, bamboo, and paper, prices start at $4, and you can shop on noyah's website or from Ulta.