5 of the Best Eco-Friendly Dog Toys
Selecting the right toys for our dogs is no easy task, especially when we're trying to weed through all the potentially-toxic toys to find the best eco-friendly dog toys.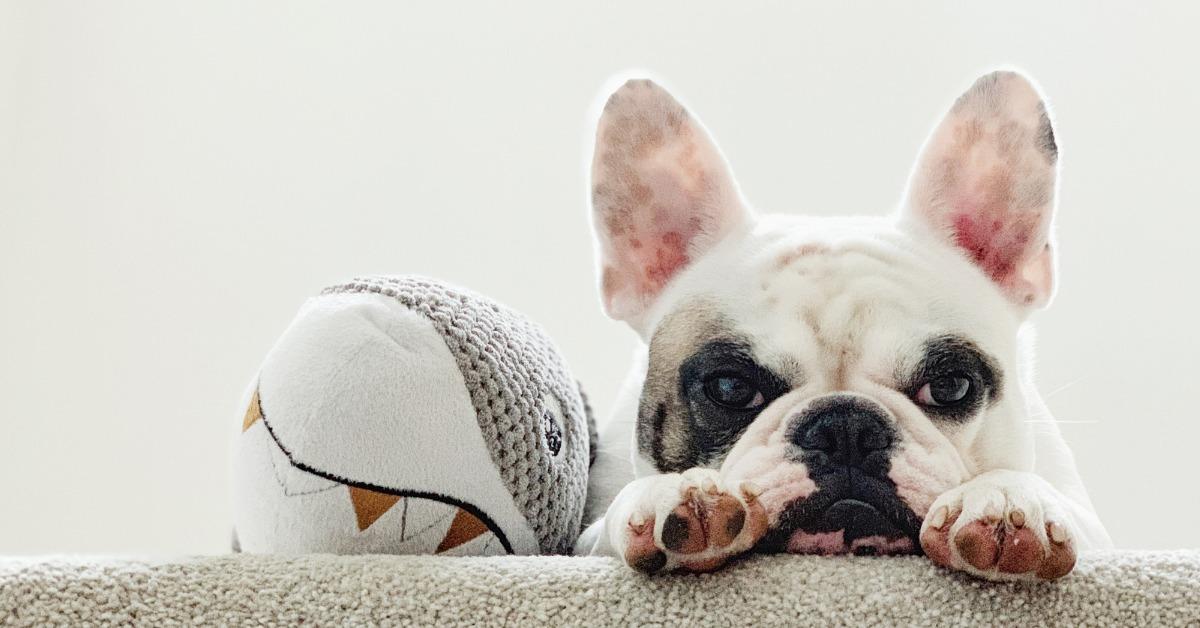 They say that dogs are man's best friend, and obviously, if you own a dog, you absolutely understand where this saying comes from. Dogs can be loyal, loving, selfless, if sometimes annoying companions, and we'd do just about anything for our beloved pets.
Article continues below advertisement
If you are trying to live an eco-friendly lifestyle, then it's assumed that the type of food, bedding, and toys you choose for your dog would probably tend to be on the more sustainable side. But how do you know which dog toys are eco-friendly and which are cheaply-made trash?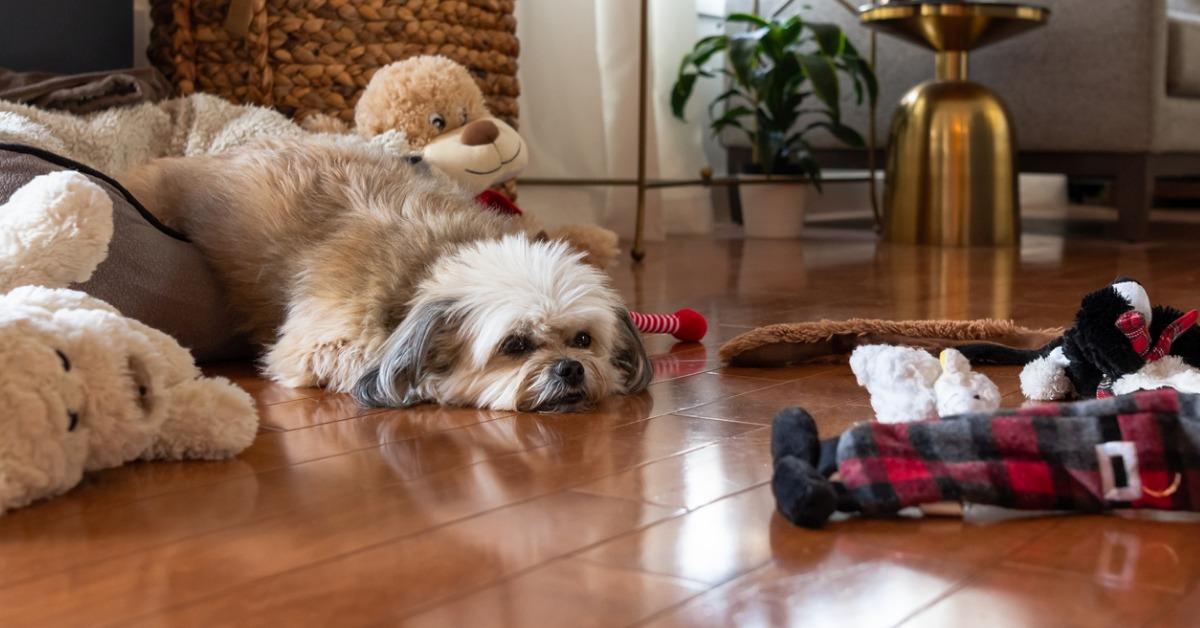 How do you know if a dog toy is eco-friendly?
Fortunately, there are a number of organic, eco-friendly, and sustainable toys on the market today. The green movement and a renewed interest in environmentalism in recent years have seen many new brands come to market with exciting innovations for eager pups.
Now, you could always reuse existing animal-safe household items like old socks, rope, or old rags, and chances are pretty good that your pup won't notice. That said, if you want something new from a company that understands both your companion's needs and the needs of the planet, then the products and brands featured below might serve as a good jumping off point.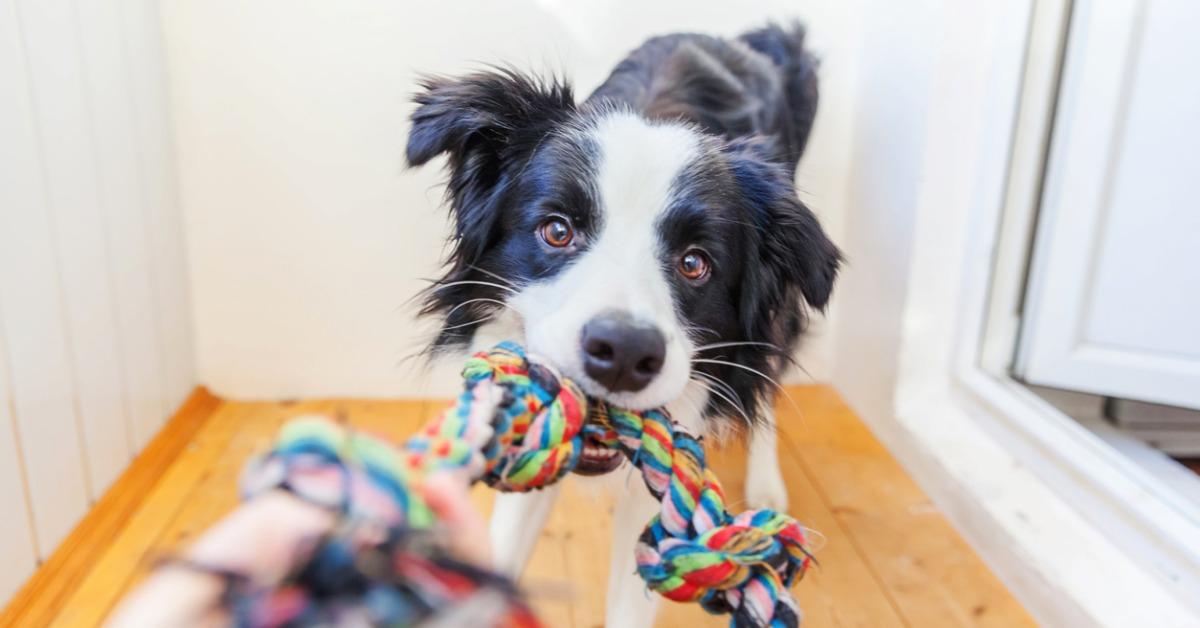 How are dog toys determined to be eco-friendly?
While many manufacturers are out there utilizing recycled or sustainable material to make their dog toys, there are still some unscrupulous companies attempting to capitalize on the well-meaning desire of others by using manipulative, often misleading labels on their products. There are a lot of buzzwords thrown around these days that denote products as eco-friendly in some way, such as words like organic, sustainable, or nontoxic. But what do these really mean when it comes to dog toys?
Organic refers to products that are farmed or manufactured without the use of artificial agents like pesticides, herbicides, or fertilizers. In terms of dog toys, it means toys created from agricultural products or composed of textiles like rope or fabric.
Sustainable dog toys are usually made from renewable resources and are produced in ways that neither harm the environment or deplete any natural resources. They are usually textiles and natural products. Nontoxic products are just products that claim to be nontoxic to humans or animals. Do not assume that all dog toys inherently meet these criteria, however — always double check.
What are some of the best eco-friendly dog toys?
Read on for five of the most eco-friendly dog toys we could find on the internet.
West Paw's Zogoflex Hurley
The Zogoflex Hurley may look like a simple toy but that simplicity is what makes it most effective. Great for tugging or playing fetch, this recycled rubber-like toy is actually made from West Paw's patented Zogoflex material. The added benefit of this being that the Hurley can be recycled once your dog has chewed it down to a nub. West Paw will even help facilitate this with its "Join the Loop" program.
West Paw is known for being an environmentally-conscious and forward-thinking company, which is evident in its business model as well its business practices. The Hurley comes with a lifetime guarantee and the unpredictability of its bounce and its outright chewability means your dog will absolutely love it.
Beco's Beco Ball
The nontoxic Beco Ball is another simple-looking toy that provides hours of endless fun for your dog. Like many modern toys, the Beco Ball is designed to be thrown and chewed, and it is perforated so that you can hide treats inside. Those holes aren't just for treats though; they also make the Beco Ball whistle when you throw it, which offers an added element to playtime. Made from natural rubber from tapped tree trunks, the London-based Beco Pets manufacturers its products with complete sustainability in mind.
Not only that, but Beco's eco-friendly practices have allowed them to do a host of great things for the environment, including recycling plastic bottles and offering compostable poop baggies. The Beco Ball comes in four different sizes to fit your pet's mouth and bounces unpredictably, like the Hurley, to keep your dog's brain active.
Article continues below advertisement
Outward Hound's Woolyz Dog Toys
Outward Hound makes a number of dog toys and accessories but its Naturals line of pet toys is where to find most of its eco-friendly options. These toys are made from natural materials like wood, hemp, and sustainably-sourced rubber. Many of Woolyz toys are perfect for fetch, gentle tugging, or snuggling, but they are not the most durable of toys. If your dog is a big chewer, it might make quick work of the toy.
Article continues below advertisement
Outward Hound's Woolyz come in various shapes and sizes, and all are made of 100 percent wool on the outside and filled with environmentally-friendly coconut husk inside. They also all have a squeaker, which makes them more engaging for pups to gnaw on. All in all, it's a good toy for a more refined and relaxed form of canine companion.
Article continues below advertisement
Spot Ethical Products' Skineeez Big Bite Coyote
Many of you may be familiar with these types of tug and chew dog toys. The Spot Skineeez Coyote is considered one such toy, only it features an internal pocket designed to hold a plastic bottle. If you've ever given your dog a plastic bottle before, you know how much fun they seem to have with them. The Skineeez Coyote works in the same way, only it's animal-like appearance makes it more enticing than a used beverage bottle.
Article continues below advertisement
Spot Ethical Products is known for producing high-quality, sustainably-sourced pet toys since 1952. Their New Jersey plant has even been outfitted with solar panels, allowing them to manufacture with 100 percent solar power. The company's toys are fun, uncomplicated, and durable, with the added benefit of being a great way to reuse spent plastic as well. They won't last forever though — super-aggressive chewers will probably wreck the poor coyote in no time.
Article continues below advertisement
Sancho & Lola's Closet's Plush Dog Toys
Sancho & Lola's Closet's Plush Dog Toys are fairly durable, eco-friendly, nontoxic dog toys made from hemp fibers and a bit of plush fabric. Designed to be mostly a cuddle or chew toy, these plush pet toys are perfect for fetch as well. Many of these toys are designed to look like animals and contain internal squeakers. This means you'll want to keep a fairly close watch on your pets while they are chewing away, especially because they aren't the most durable of pet toys.