Zero-Waste Hair Products for Natural Curls
These sustainable companies are making zero-waste products for curly hair!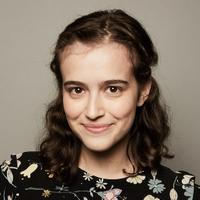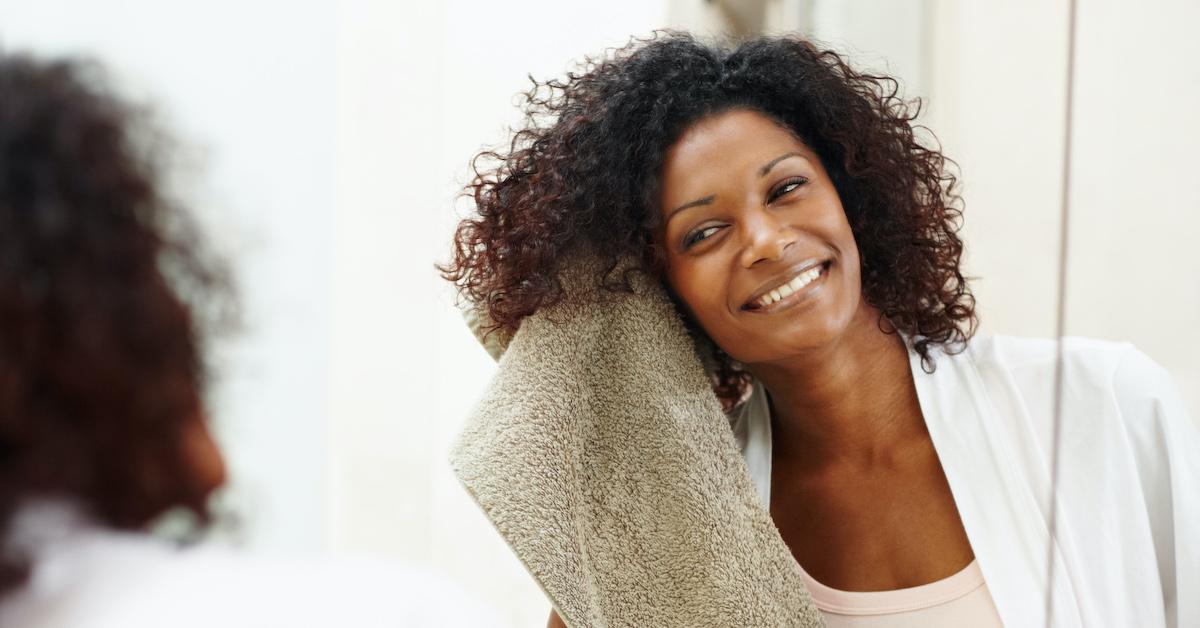 Anyone who enjoys rocking their natural curls knows the value of a good curly hair product, whether it's shampoo, conditioner, styling cream, or otherwise. And fortunately, in recent years, more and more sustainable, zero-waste products for curly hair have hit the market, making it easier than ever for curly folks to embrace every curl on their head while simultaneously respecting Mother Earth.
Article continues below advertisement
Ecoslay
Founded in 2015, Ecoslay is a Black-owned and woman-owned curly hair care brand. In fact, founder Adria Marshall still handmakes 100 percent of products in her kitchen. The products are all geared towards those with curly hair, and include conditioner, leave-in conditioner, gel, and curl definer, all with fun names like Jello Shot, Hot Sauce, and Orange Marmalade.
Article continues below advertisement
Ecoslay recently transitioned away from plastic bottles for packaging to a combination of mason jars and kraft paper refill pouches, which reduces the company's plastic use by 80 percent. "Our hope is that this change sparks additional small eco-friendly changes that our customers can make," founder Adria Marshall said in a statement. Ecoslay does not test on animals, and all of the brand's products are vegan (except for one, called Peppermint Schnapps).
Ethique
Ethique is known for making zero-waste, cruelty-free, vegan, and palm oil-free bars of everything from lotion to shampoo to deodorant. And as Ethique tells Green Matters in an email, the company is launching two products designed to honor the "Curly Girl Method," both set to drop on July 28, 2021 on Ethique's website and Amazon.
Article continues below advertisement
First, there's the low-poo Professor Curl Shampoo bar ($15) which cleanses the hair without drying it out. It's naturally scented thanks to ingredients like cocoa butter, shea butter, and beet-derived betaine. Then, there's the no-poo Curliosity Conditioner & Co-Wash bar ($17), which can simultaneously be used as both a conditioner and co-wash. However, it can also be used as a deep conditioner, for those with curls or without them.
A Simple Planet
Shoutout to one of our favorite zero-waste blogs, Going Zero Waste, for recommending A Simple Planet. This vegan and cruelty-free company formulates all products for curly hair, but they can also be used on any hair type. And the best part is, the company is zero-waste.
Article continues below advertisement
All products are shipped to you in reusable aluminum bottles with pump caps. When you order a refill, it will come to you in a refillable pouch, that you can mail back to A Simple Planet for free; the company will then sanitize and reuse the pouch.
A Simple Planet has a wide range of products, including conditioner, gel, hair oil, detangler, and sea salt spray, many of which you can choose to be either unscented or scented to smell like sweet orange or lavender.
Wonder Curl
Founded by Scarlett Rocourt, Wonder Curl is a woman-owned and Black-owned hair care company that offers a number of products for curly and kinky hair. The Clarifying Charcoal Shampoo Bar is one of the company's most eco-friendly offerings, as it's package-free; and all other Wonder Curl hair products are packaged in recycled plastic.
Article continues below advertisement
Plus, all Wonder Curl products are vegan and cruelty-free, and the brand also sells a detangler brush as well as a silicon scalp brush to help take your curly hair to the next level. Wonder Curl's goal is to empower "anyone with curly hair to wear their hair in its natural state with confidence," which we totally love.
Curly hair is beautiful, and it's wonderful to see brands making more and more eco-friendly products to highlight that!