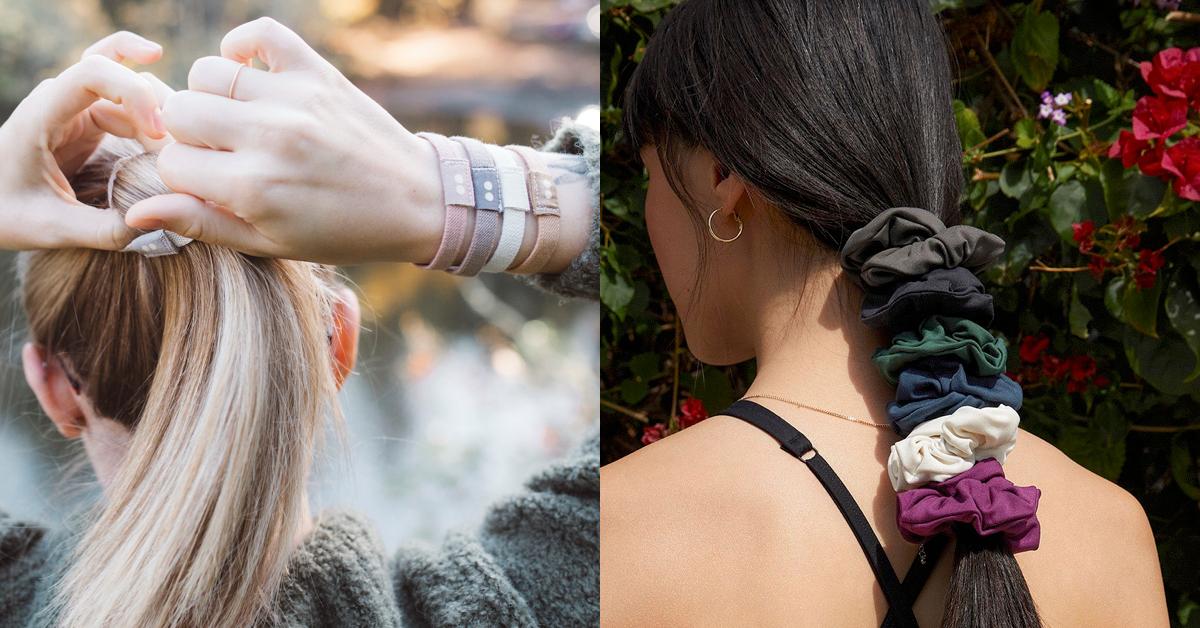 Eco-Friendly Hair Ties and Scrunchies to Get You Through Bad Hair Days, Sustainably
For those of us with long hair, scrunchies and hair ties are not just a cute accessory — they're also necessary! Unfortunately, most of the ones you'll find at the drugstore are made from synthetic materials, meaning they won't biodegrade, and are destined for the landfill once they inevitably break.
Article continues below advertisement
To avoid buying these plastic-based hair ties, a movement has grown within the zero-waste community in which zero wasters look for scrunchies on the street. They simply pick them up, and toss them in the wash when they get home — basically, free secondhand hair ties. Many other zero-wasters upcycle old pantyhose into hair ties by cutting the legs into thin strips, which can turn one pair of tights into dozens of ponytail holders.
Of course, these guerilla and DIY methods are not for everyone. So, if you are in need of some new hair ties or scrunchies, keep reading for a list of ethical companies using sustainable, natural, and recycled materials to make hair accessories.
Article continues below advertisement