Tons of Single-Use PPE Has Been Discarded Into the Ocean
Tons of masks and gloves from the coronavirus have washed up on the ocean's shoreline, despite expert's pleas for more sustainable practices..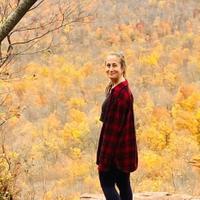 Article continues below advertisement
"With a lifespan of 450 years, these masks are an ecological timebomb given their lasting environmental consequences for our planet," French politician, Éric Pauget, wrote in a letter to French president Emmanuel Macron. From the very beginning, it was known that single-use PPE was doing more harm than good to planet earth.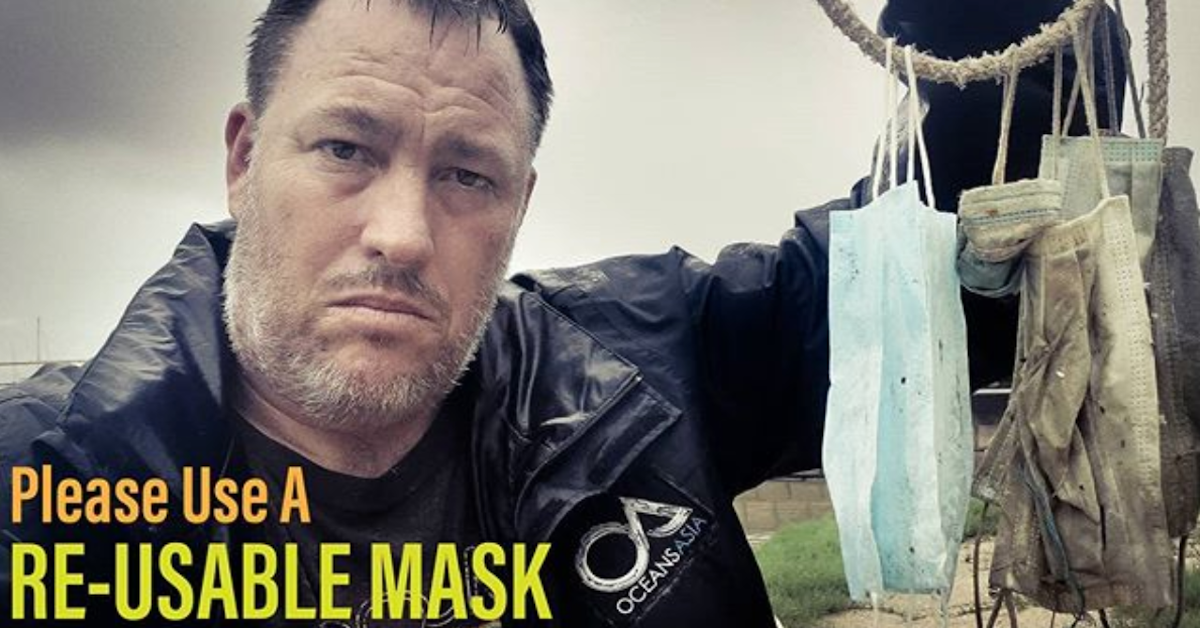 Article continues below advertisement
Despite the coronavirus' positive impact on air pollution, is expected to increase ocean pollution.
Due to lessened industrial practices and infrequent air travel, the coronavirus has done wonders for air pollution. However, it seems as though it may cause ocean pollution may skyrocket. According to The Guardian, divers have found an influx of "COVID waste," including water-logged rubber gloves, floating masks, and empty hand sanitizer bottles along the shores of the Mediterranean. And unfortunately, it's likely to increase as time goes on.
Because PPE is lightweight, it's easily carried out to sea by the wind from boats and landfills. Although it's equally detrimental to other types of trash, it's litter nonetheless. Like other trash, it will be mistaken for food by dolphins, and will take over reefs for years to come.
"[The PPE] is just another item we're leaving as a legacy to the next generation," OceanAsia's Gary Stokes explained.
Article continues below advertisement
Apparently, French authorities have invested in billions of disposable masks, and Laurent Lombard from Opération Mer Propre, an organization that supports clean oceans, said this could be wildly disastrous for France's beaches.
"Knowing that … soon we'll run the risk of having more masks than jellyfish in the Mediterranean," he posted to Facebook, with a video of PPE littering the beach. That being said, obtaining reusable masks and gloves is strongly suggested, moving forward.
Article continues below advertisement
PPE may not be the only type of litter flooding our oceans after COVID-19 passes.
Although single-use PPE is certainly a major concern for COVID-related ocean pollution, the virus has also increased the amount of single-use plastic consumers use. According to USA Today, grocery stores have urged shoppers to turn back to single-use bags, banning eco-friendly totes out of fear of spreading the virus. Waste from takeout — such as containers and plastic utensils — is also expected to rise, as many have become accustomed to ordering in while stuck at home.
While investing in single-use plastic may seem like a simple way to prevent spreading of the coronavirus, plastic is also a vehicle for germs, as it can retain the virus for up to three days. Needless to say, between its environmental effects and ability to spread the coronavirus, plastic should be avoided at all costs.
Article continues below advertisement
Seeing an influx of ocean pollution is truly devastating right now, so those who aren't on the frontlines should do everything they can to avoid single-use PPE. And if you're in the market for a reusable mask, how to make your own or simply buy one from a small business. Otherwise, buying single-use PPE just isn't worth it.
The best way to prevent contracting or spreading coronavirus is with thorough hand washing and social distancing. If you feel you may be experiencing symptoms of coronavirus, which include persistent cough (usually dry), fever, shortness of breath, and fatigue, please call your doctor before going to get tested. For comprehensive resources and updates, visit the CDC website. If you are experiencing anxiety about the virus, seek out mental health support from your provider or visit NAMI.org.