Where to Get Cloth Face Masks: 10 Small Businesses Who Are Switching Gears
Cloth face masks are being recommended by multiple cities with high COVID-19 rates — these 10 small businesses are dedicating production to face masks.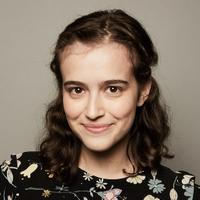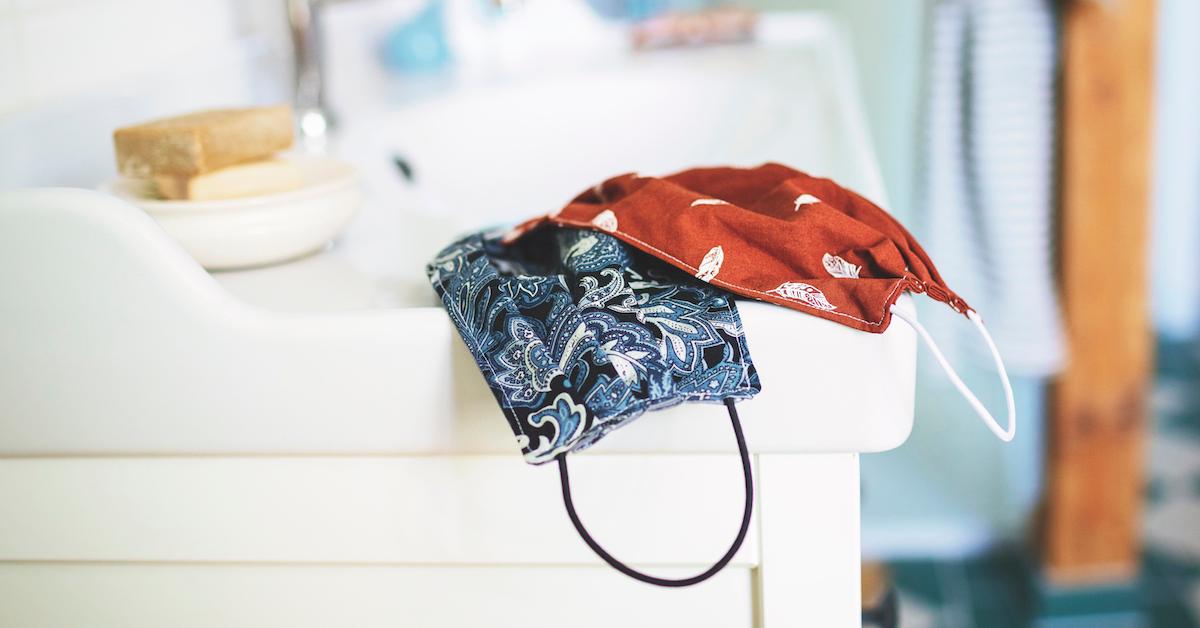 UPDATE Saturday, April 4: The CDC now officially recommends wearing cloth face masks in public, in addition to social distancing and hygiene measures, especially when going into grocery stores and in areas with significant community-based transmission.
PREVIOUSLY: When COVID-19 first broke out in the U.S., health professionals told U.S. residents, for a variety of reasons, not to wear a face mask unless they were infected with the virus or worked in health care. But as the pandemic mounts around the country, there are reports that the Trump administration is expected to recommend wearing cloth face masks to Americans, especially those living in areas with higher rates of the virus. For example, New York City's Department of Health is already recommending residents wear a cloth face covering whenever they leave home, as is Mayor Eric Garcetti for Los Angeles residents.
Article continues below advertisement
As reported by The Washington Post, the CDC is continually gathering evidence that people with no symptoms can not only test positive for the novel coronavirus (exhibit A, Idris Elba), but also spread it.
"In light of these new data, along with evidence of widespread transmission in communities across the country, CDC recommends the community use of cloth masks as an additional public health measure people can take to prevent the spread of virus to those around them," reads an internal memo that the CDC sent to the White House, as shared by The Washington Post.
Are cloth masks effective?
In a White House press briefing this week, task force response coordinator Dr. Deborah Birx explained that cloth masks should be viewed as an "additive piece" on top of the social distancing and hygiene measures that have already been recommended; additionally, getting Americans to cover their faces with cloth masks will hopefully free up more medical grade masks for health care workers, TechCrunch reported.
For months, it's been difficult to procure face masks, because of the health care industry's high need for them, civilians hoarding them, and manufacturers hiking up their prices. But recently, many small businesses have transitioned their operations to focus on making cloth masks.
These small businesses are selling cloth masks.
If you know how to sew, you can make your own reusable cloth mask at home. But if you'd rather purchase one — and support a small business in the process — we've compiled a list of 10 small businesses making and selling cloth masks online. Plus, most of the businesses on this list are using the proceeds from selling masks to make and donate as many masks as they can to health care professionals.
Again, the masks on the following list are not medical grade — but even if they do not work perfectly, cloth masks or basic surgical masks (combined with social distancing and proper hygiene) are still better than no mask at all in many instances, according to this 2013 study and this 2007 study, respectively.
Salvage Maria Goods
Based in East LA, Salvage Maria Goods handcrafts pet beds, blankets, home goods and more from deadstock fabrics and eco-friendly textiles. This week, Salvage Maria began making three-layered face masks out of excess (cleaned) fabrics, in both adult and children's sizes, for $12 and $9, respectively. Salvage Maria is also donating masks to various organizations and people in need of masks, and proceeds are going to the company's employees as well as nonprofits that are supporting and feeding children and families during the pandemic.
Spoiled Dog Designs
Spoiled Dog Designs typically makes dog gear — but the Palm Springs, Calif.-based company recently refocused its efforts to make cloth masks. The Spoiled Dog Designs team is selling masks made from three layers of cotton (the innermost layer being cotton flannel) in a variety of prints from their existing stock of fabric for $12.99. You can spring for the "bling" style mask, which is black and covered in AB crystals, for $35.99.
This Is Your Brain on Plants
This Is Your Brain on Plants is taking a break from making its usual sustainable streetwear, and is instead making masks. The company's creative director and volunteers are hand-making the stretchy masks from upcycled cotton, and they come in sizes small, medium, and large, each retailing for $8.50. all proceeds are going towards the Canadian company's initiative to get as many masks to health care workers as possible, and additional proceeds are being donated to Good Shepherd.
Article continues below advertisement
Frogmouth Clothing
Frogmouth Clothing is a women-owned, size-inclusive, and gender-neutral company that typically makes apparel for roller derby athletes. But the Texas-based company has currently put the roller derby uniforms on pause, and has completely pivoted to making reusable face masks. Frogmouth's masks are antimicrobial, designed to form a secure seal on the face, and made from the company's proprietary Nanoweave fabric (ultra-fine polyester woven with spandex). They retail for $19.95 — that price covers one mask for yourself, and one that Frogmouth will donate to a hospital.
Article continues below advertisement
Makwa Studio
Minneapolis-based Makwa Studio recently launched the Ribbon Mask Project in response to the need for cloth masks, in hopes of freeing up more medical-grade masks for health care professionals. The ribbon masks are made from two layers of cotton and embellished with ribbons, and sold for $35. For every Ribbon Mask sold, Makwa Studio will donate two CDC-compliant cotton masks approved by Allina Health to people in need. The masks are sold out as of Friday, April 3, but Makwa Studio will be stocking more soon.
Article continues below advertisement
Inked Gaming
Inked Gaming makes products for tabletop gaming, including playmats, desk pads, and gaming crates. The company recently began offering face masks and face shields in a variety of patterns, made from a blend of polyester and spandex microfiber. For every mask or shield sold, Inked Gaming is donating four masks to hospitals. The company recently hit its goal of 10,000 face mask donations.
Article continues below advertisement
Thread Lady
ThreadLady99 on Etsy typically sells pillow cases, quilts, Christmas tree skirts, and more, out of what looks like upcycled fabrics. Recently, the Wisconsin-based shop started making two-layer cloth face masks, with hundreds of fabric options. According to Etsy, the shop has gotten multiple five-star reviews in the past week, and an Etsy search for cloth face masks has this shop as a top result. Etsy warns customers that no products sold on Etsy are classified as medical-grade.
Article continues below advertisement
Meta Threads
Meta Threads, an LA-based gaming culture and street style apparel brand, is using a large portion of its manufacturing lines to produce masks, in an effort called GamersMask4Masks. Meta Threads' masks are made from three-ply polyester, they come in several designs, and sell for $19.95. The profits of every mask sold are being used to fund the production of two additional masks, which Meta Threads is then donating to hospitals and medical facilities in California.
Article continues below advertisement
Los Angeles Apparel
LA-based company Los Angeles Apparel is selling three-packs of reusable face masks made of thick French Terry cotton fabric, known as the FACEMASK3, for $30. Los Angeles Apparel founder Dov Charney (who also founded American Apparel) told Los Angeleno that he is currently donating so many masks in addition to the ones being sold on the website that the company is losing money.
Article continues below advertisement
Hard Edge Design
Article continues below advertisement
As a final reminder, these cloth masks are not medical-grade, and are not 100 percent effective in preventing the spread of the novel coronavirus. Continue following the CDC and the WHO's recommendations regarding social distancing, hand washing, etc., and simply use a mask as an extra layer of precaution. If you have any sealed boxes of single-use face masks, gloves, or other PPE, consider donating it to a local medical facility in need.
The best way to prevent contracting or spreading coronavirus is with thorough hand washing and social distancing. If you feel you may be experiencing symptoms of coronavirus, which include persistent cough (usually dry), fever, shortness of breath, and fatigue, please call your doctor before going to get tested. For comprehensive resources and updates, visit the CDC website. If you are experiencing anxiety about the virus, seek out mental health support from your provider or visit NAMI.org.