Coronavirus Causes Decline in Air Pollution Across Northern Italy
Northern Italy is experiencing a significant and swift decline in NO2 pollution, as a result of the coronavirus lockdown.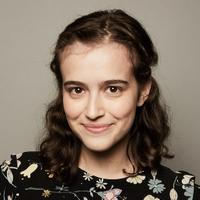 Earlier this month, scientists observed a reduction in nitrogen dioxide (NO2) pollution in the atmosphere across China, a side effect of many people staying off the roads due to the new coronavirus (COVID-19) outbreak. Now, northern Italy is experiencing something similar — as reported by the European Space Agency (ESA), nitrogen dioxide emissions have also dropped over the European country.
Article continues below advertisement
According to the ESA, the Copernicus Sentinel-5P satellite detected the declining NO2 emissions in northern Italy's atmosphere. Italy was put on a nationwide lockdown on Monday, one day after the Lombardy region in northern Italy (where Milan is located) was placed on lockdown. As seen in the air pollution data, the most significant NO2 decline was observed in northern Italy.
There are less cars on the streets, less businesses with lights and other machinery on, and overall, less fossil fuels being burned in northern Italy than usual — so it makes sense that the region is experiencing this reduction in emissions.
Article continues below advertisement
"We are the new Wuhan," a Milan resident told The New York Times earlier this week, making it clear just how bad the situation has gotten in northern Italy.
The coronavirus outbreak in Italy continues to grow, with more than 17,000 cases and more than 1,200 deaths (and thankfully, more than 1,400 recoveries).
Article continues below advertisement
"The decline in nitrogen dioxide emissions over the Po Valley in northern Italy is particularly evident," said Claus Zehner, ESA's Copernicus Sentinel-5P mission manager. "Although there could be slight variations in the data due to cloud cover and changing weather, we are very confident that the reduction in emissions that we can see, coincides with the lockdown in Italy causing less traffic and industrial activities."
Article continues below advertisement
The above animation documents the fluctuation of NO2 emissions over Europe from Jan. 1, 2020 through March 11, 2020, using a "10-day moving average." As you can see, the colors oscillate all over the map as the dates change, and the greatest change is most noticeable in Northern Italy.
Article continues below advertisement
The measurements were taken by the Copernicus Sentinel-5P satellite. "Copernicus Sentinel-5P Tropomi is the most accurate instrument today that measures air pollution from space," said Josef Aschbacher, ESA's Director of Earth Observation Programmes. "These measurements, globally available thanks to the free and open data policy, provide crucial information for citizens and decision makers."
The World Health Organization (WHO) declared COVID-19 as a pandemic this week, with more than 125,000 cases of the virus worldwide. COVID-19 is of course a critical and devastating thing for humanity, and by no means is anyone celebrating the pandemic's effect on air pollution.
Article continues below advertisement
That said, it is interesting that something as simple as taking cars off the roads and closing a few businesses — which reduces the amount of fossil fuels being burned — can reduce air pollution so significantly and so quickly. If anything good comes out of the coronavirus, perhaps it will be people realizing the value of protecting humanity and our planet.
The best way to prevent contracting or spreading coronavirus is with thorough hand washing and social distancing. If you feel you may be experiencing symptoms of coronavirus, which include persistent cough (usually dry), fever, shortness of breath, and fatigue, please call your doctor before going to get tested. For comprehensive resources and updates, visit the CDC website. If you are experiencing anxiety about the virus, seek out mental health support from your provider or visit NAMI.org.