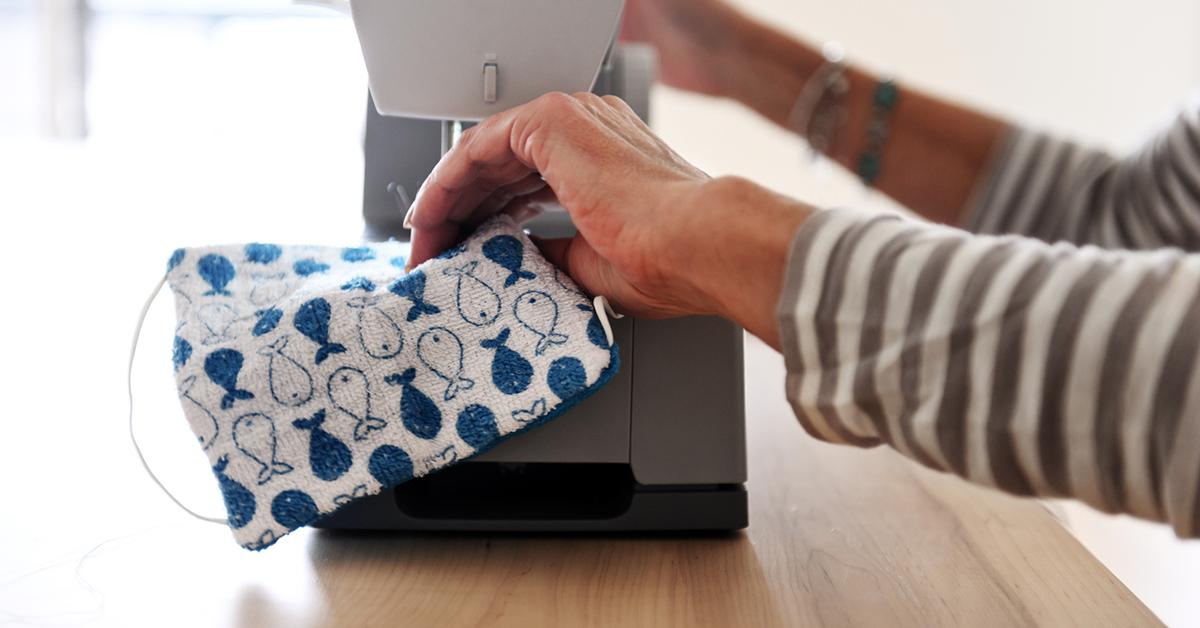 How to Make Your Own Reusable Mask
Protective masks have never been more important (or relevant) than right now. That is because the coronavirus outbreak has resulted in more and more people wanting to play it safe. Since it is thought that protective wear — also known in the medical community as PPE or personal protective equipment — can combat the spread of COVID-19, many people (doctors or otherwise) have been opting to take the extra safety measure. However, as you may have heard, COVID-19 is causing a shortage of N95 face masks for health professionals, the people who really need these masks the most. So, what can we do?
Article continues below advertisement
First, if you are not a healthcare professional, do not buy a N95 face mask (also known as a respirator). Why? Because you are potentially taking that mask away from someone who really needs it, like a doctor or nurse practitioner who is much more likely to come in contact with someone infected with COVID-19. While we all deserve protection, the workers on the frontlines need it the most right now. (And if you do have extra, there are plenty of organizations, like Mask Match, that are looking desperately for donations.)
Other companies — even companies that do not normally sell face masks — are now stocking protective gear in order to drive the pressure away from health care professionals who need N95 masks. So, the second thing you can do to help is purchase a mask from one of these places. Avocado Mattress is currently selling organic cotton face masks, not for profit. Various sellers on Etsy are also offering similar versions of face masks, ones that are not necessarily N95 level, but that will suffice for the average person who would get some peace of mind from a protective mask. Buy from these places first before taking a N95 face mask or surgical from a healthcare professional.
Article continues below advertisement
If you'd prefer not to buy, there is an option for you, too. With the shortage of masks, many people have used the lack as an opportunity to (literally) get crafty. As in, you can make your own reusable face mask at home. Now, it might not be an N95 particulate matter filtering mask, but any kind of mask will protect you from the spread of COVID-19 by sneezes, coughs, or other traditional transmissions of the virus.
And remember that according to the Centers for Disease Control and Prevention (CDC), homemade masks are considered a last resort. As always, the first line of defense is practicing social distancing by staying home to flatten the curve — though some researchers found during the SARS outbreak in 2003 that wearing a mask was even about 68 percent effective against the virus, while washing your hands at least 10 times daily was about 55 percent effective, per The New York Times.
Here is everything you need to know about making your own reusable mask at home.
Article continues below advertisement