Gloves and Masks Are Already Polluting the Mediterranean Sea — Watch a Diver Clean Up COVID-19's Mess
COVID-19 era PPE has already made its way into the ocean — specifically, the Mediterranean Sea.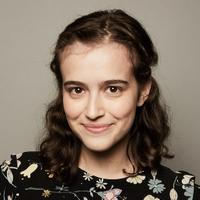 Article continues below advertisement
"How about swimming with COVID-19 this summer…?" Laurent wrote alongside the video, based on Google's translation from French. "Knowing that more than 2 billion disposable masks have been ordered, soon there may be more masks than jellyfish in Mediterranean waters...!"
Article continues below advertisement
Lombard went on to explain that not only is it the responsibility of individuals to stop littering, but even more so, it's the responsibility of political leaders to enact initiatives that will prevent littering and other activities that pollute our planet.
"It is everyone's responsibility to avoid this new pollution, but also our elected representatives, deputies, and public authorities," Lombard continued. "Indeed for several years, some municipalities have been trying to fight against all these incivilities which destroy our environment and our health in the long term, so it might be time to unite all the right initiatives in order to resolve this new pollution as quickly and as firmly as possible."
Article continues below advertisement
The world needs a green recovery plan.
Fortunately, many health experts are hard at work encouraging governments to simultaneously protect human health, the environment, and the economy as they move out of the coronavirus pandemic. For instance, a group of about 350 global health organizations representing more than 40 million health professionals recently signed a petition demanding a healthy and green recovery plan from G20, a coalition of 20 of the world's most powerful countries.
Article continues below advertisement
Should we wear gloves to protect ourselves from the coronavirus?
While the CDC recommends that individuals wear cloth face masks or coverings in public settings, the organization does not recommend wearing disposable gloves or N-95 masks, as those should be reserved for healthcare and essential workers. Instead, frequent hand washing or use of hand sanitizer is recommended.
Dr. Shannon Sovndal, a board-certified doctor in emergency medicine, agrees that wearing gloves generally does not protect humans from COVID-19.
"I don't recommend gloves. Masks and hand cleaner are where it's at," Dr. Sovndal told Green Matters in a recent interview. "Your hands are exposed to an unbelievable amount of nastiness every day. Your skin does an amazing job of protection. This virus is not transmitted through your skin. Limiting infection revolves around good hand hygiene."
Not only are disposable gloves generally ineffective in stopping the spread of COVID-19, but using them when it's unnecessary is wasteful — and, as we can now see, it even hurts our oceans.
The best way to prevent contracting or spreading coronavirus is with thorough hand washing and social distancing. If you feel you may be experiencing symptoms of coronavirus, which include persistent cough (usually dry), fever, shortness of breath, and fatigue, please call your doctor before going to get tested. For comprehensive resources and updates, visit the CDC website. If you are experiencing anxiety about the virus, seek out mental health support from your provider or visit NAMI.org.