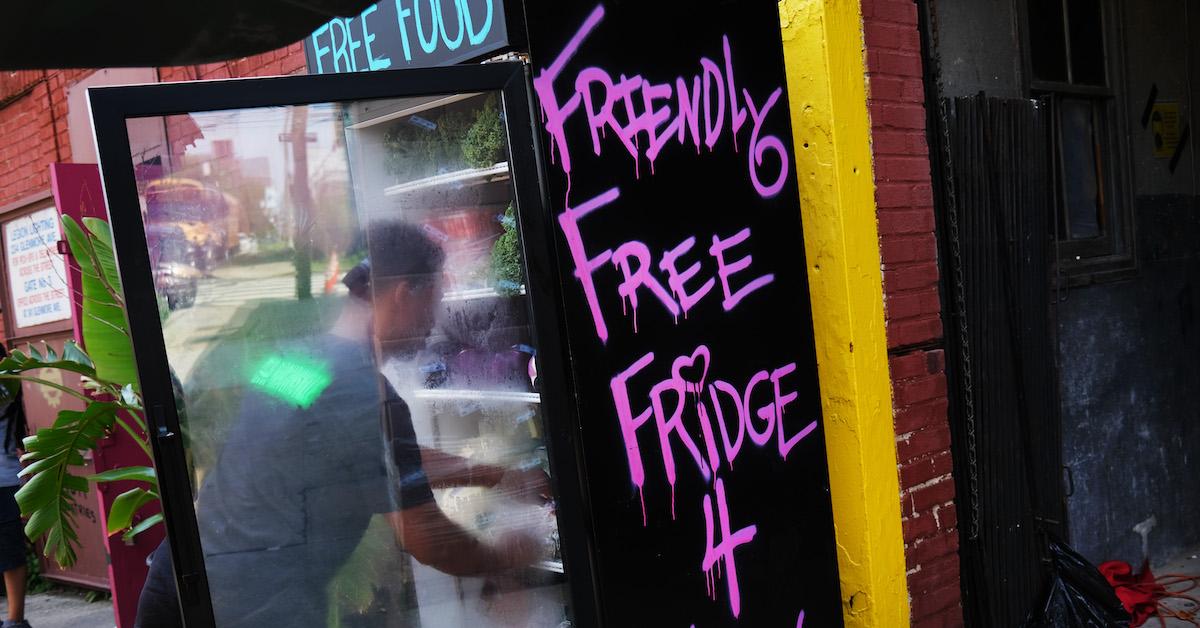 How Community Fridges Work to Improve Food Access and Build Community
If you've ever seen an active refrigerator or cabinet on a sidewalk, often covered in unique artwork or a sign saying "free food," it was likely a community fridge, also known as a friendly fridge, community pantry, or a "freedge," a portmanteau for free and fridge. Community fridges provide free food (and sometimes other goods) to people in need from the neighborhood, directly help fight food insecurity at the grassroots level, and reduce food waste.
Article continues below advertisement
Keep reading to learn about how community fridges work, and how to find a community fridge near you — whether you are in need, would like to donate food or money, or are interested in starting a new community fridge.
Here's how community fridges work to improve food access in communities.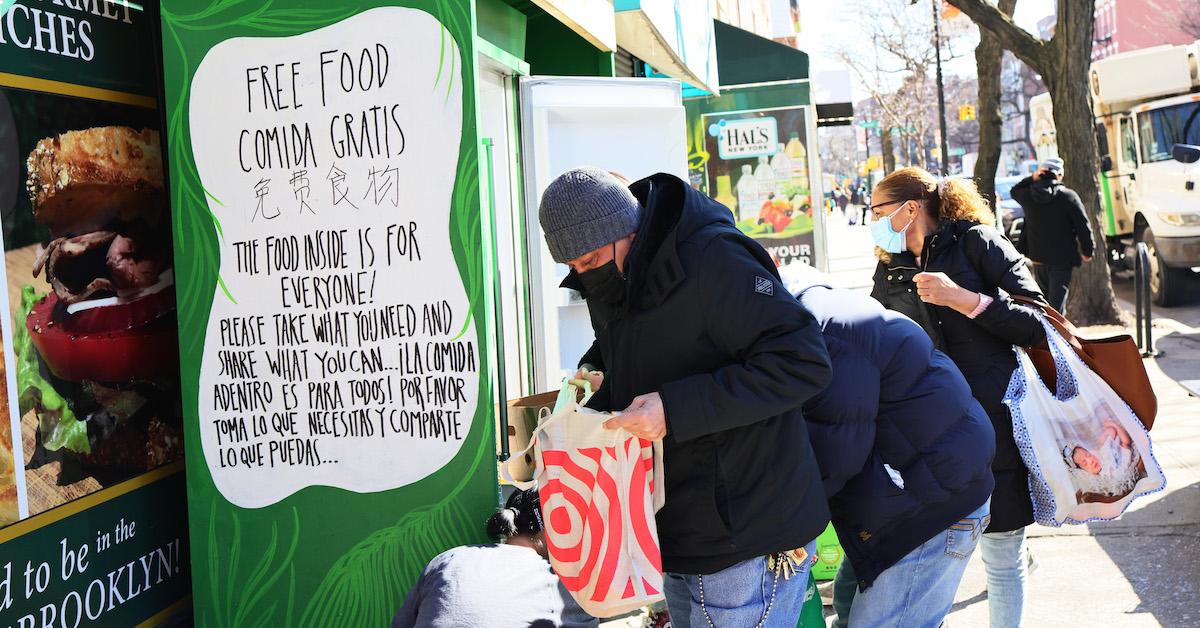 Community fridges are mutual aid projects, typically located just outside of a restaurant or store, so that the business can provide the fridge with electricity. Community fridges aim to simultaneously reduce food waste and food insecurity.
Article continues below advertisement
If you are in need, you are welcome to visit your local fridge, and simply grab whatever items you'd like. Community fridges typically do not have limits on how much an individual can take, and there are no questions asked when people take food.
How to donate to a community fridge:
If you'd like to donate food to your local fridge, first, look up the fridge's rules (we'll show you how to find a community fridge near you in the next section). Many fridges have websites or Instagram pages, but if yours doesn't, consider stopping by before bringing over a donation to learn what is allowed and what isn't. Some community fridges only accept sealed food; others only accept plant-based food; and others are just cupboards, meaning they only accept non-perishable foods, in addition to single-use dining items like utensils and napkins.
Article continues below advertisement
Community fridges can help reduce food waste, since anyone in the community is invited to donate food, whether it's a surplus of food in your kitchen, or food you purchase or cook specifically for your local community fridge. Many fridges also accept donations via their website or money-sharing apps, which volunteers then use to buy food to fill the fridge.
Article continues below advertisement
Unfortunately, it is still the norm for stores to trash extra food, but as the worldwide network of community fridges continue to grow, hopefully more stores will use this resource to divert food from landfills and feed their communities.
How to find a community fridge near you: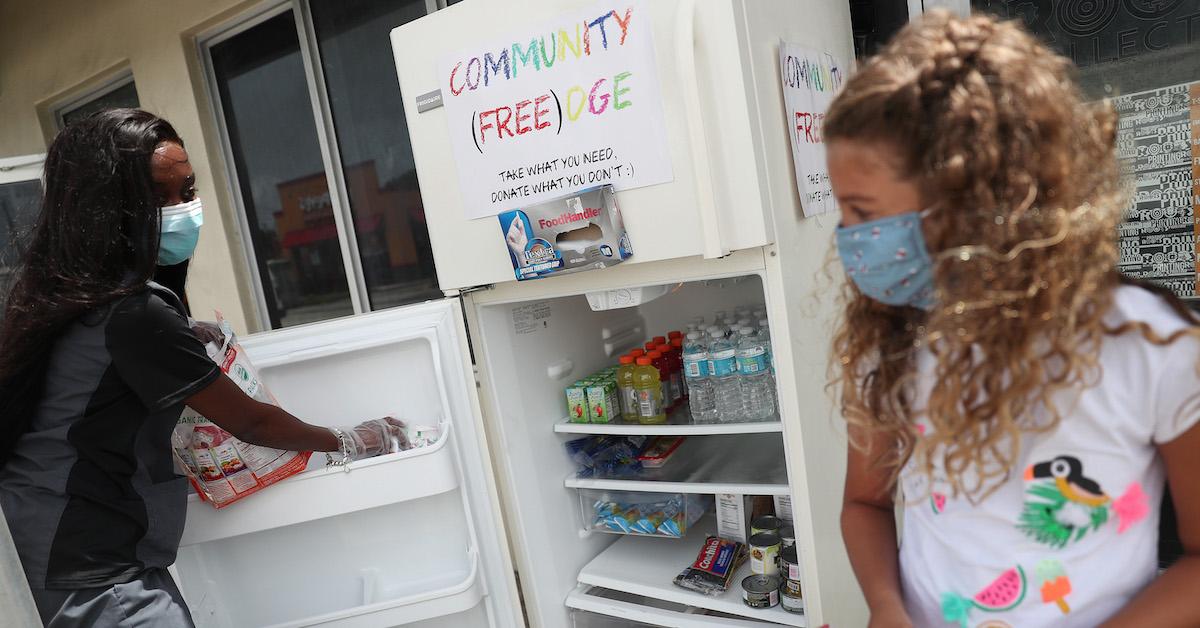 The website Freedge features both a map and a database that pinpoint hundreds of community fridges all over the globe. Fridge listings often include fridges' locations, websites, contact information, rules, and hours, helping make the process much easier.
Article continues below advertisement
Ever since the coronavirus pandemic began, food insecurity has been an even worse issue than it was before. This inspired a number of New Yorkers to start community fridges in New York City. There are now an estimated 120 community fridges in NYC, for which you can get the details on the website NYC Fridge.
You can also just google the name of your town along with the phrase community fridge to see what comes up. And if there isn't one in your area, Freedge's website has a guide and plenty of resources to help you start a community fridge in your neighborhood.
This article, originally published on Feb. 2, 2022, has been updated.