How Mutual Aid Groups Directly Support Communities by Filling in the Government's Gaps
Mutual aid groups help build community ties, make up where the government's lacking, and more.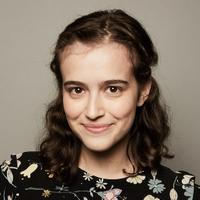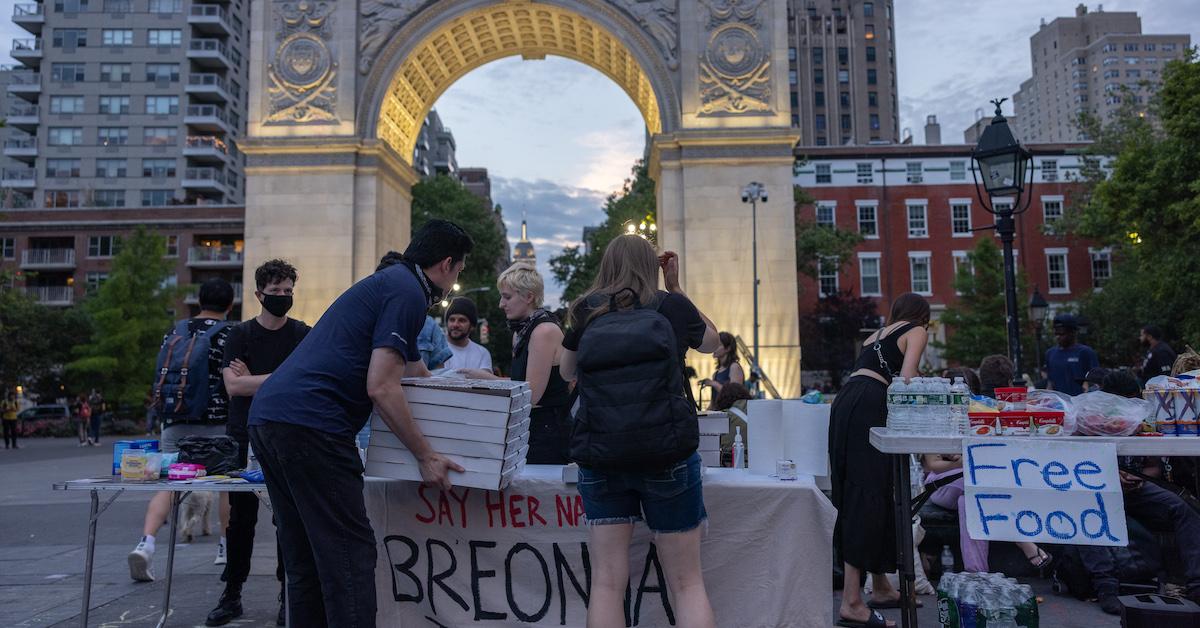 If you are looking to give back, there are endless ways to do so — and your donation or volunteer work can stretch all around the world. But there's also something special about contributing to your own community through a mutual aid group.
But what exactly is mutual aid? Here's an explainer on mutual aid groups, what they do, and how you can get involved in a mutual aid group near you.
Article continues below advertisement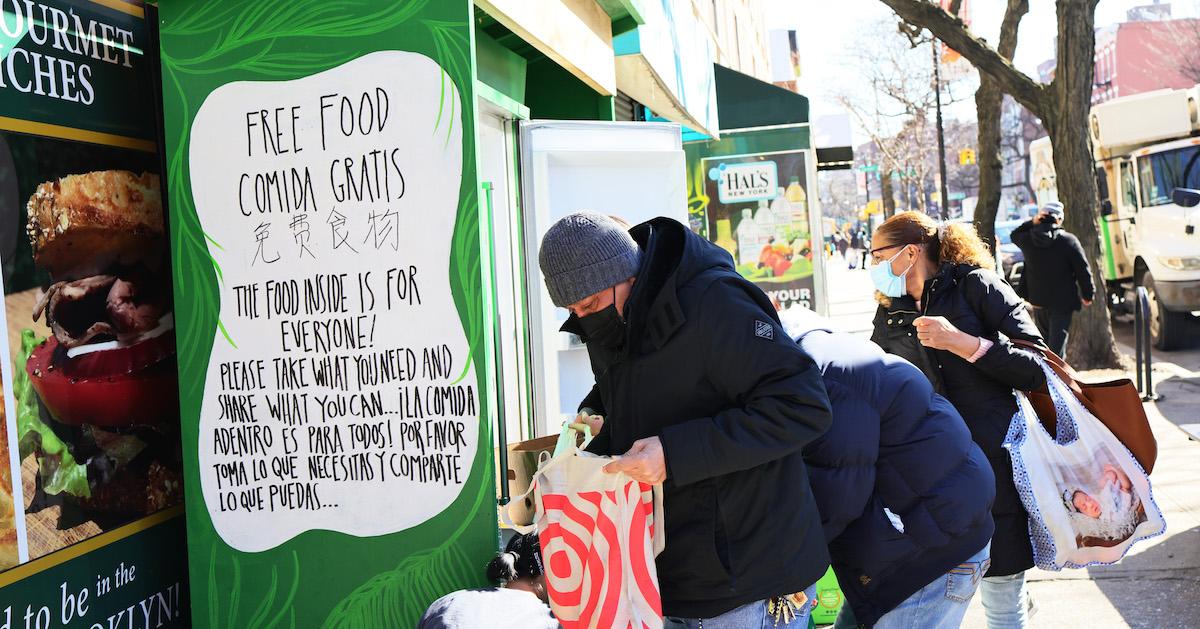 What are mutual aid groups? Here's the definition.
Joel Izlar of the University of Georgia School of Social Work defines mutual aid as when "everyday people get together to meet each other's needs, with the shared understanding that the systems we live in are not meeting our needs and that we can meet them together, right now, without having to pressure power structures to do the right thing."
Article continues below advertisement
Basically, a mutual aid group seeks to serve the community in an immediate and tangible way, and fill in gaps left by the local government. Working with a mutual aid group is a way to help better your community, and to connect with and share with your neighbors.
According to Izlar, mutual aid is not charity. And as Project Nia founder Mariame Kaba told The New Yorker, mutual aid is "not community service — you're not doing service for service's sake … You're trying to address real material needs."
As per Global Giving, the mutual aid community model has a long history in the U.S., with roots in Indigenous communities; communities of formerly enslaved African Americans after they were freed; and communities of Chinese immigrants in the 1800s.
Article continues below advertisement
What do mutual aid groups do?
Mutual aid groups may have year-round programs that meet consistently, such as trash cleanups in local parks, or rescuing surplus bread from a local bakery and distributing it to residents. They might also help run things like community gardens, community fridges, and free stores, which provide free food and goods 24/7; or deliver groceries to people who cannot get them themselves.
Mutual aid groups may also have seasonal or holiday-based events, such as school supply drives during back to school season, toy drives around the holidays, and prom dress drives during prom season.
Article continues below advertisement
Groups may also respond to local crises by providing mutual aid. For example, groups could choose to: hold a local protest or march in response to unjust governmental decisions; organize a street cleanup after a messy parade or protest; or shovel snow to make sidewalks safer after a storm.
If you're thinking, "Hey, shouldn't the government be handling a lot of this stuff?" …well, you're absolutely right. Again, one way to look at mutual aid groups is as a way of picking up the government's slack, and helping out neighbors who are not being justly served by their local leaders.
Article continues below advertisement
Mutual aid groups near me:
If you are interested in getting involved with your local mutual aid group, we recommend checking out the website Mutual Aid Hub, which has a map and database of mutual aid networks (as well as community fridges and pantries) across the U.S.
Additionally, some bigger cities have networks of mutual aid groups that work together, such as Mutual Aid NYC in New York City.
After locating your local mutual aid group, you can get in touch about getting involved with local efforts. Also, many mutual aid groups will accept donations which they use to bolster their work, so if you don't have time to give, consider making a donation to your local group. And if you can't find a group in your area... why not get together with some neighbors to start one?