A Zero-Waste Chef Gives Tips on Reducing Your Impact in the Kitchen (Exclusive)
Zero food waste chef, Ian Thurwachter, gave Green Matters tips on reducing your waste in the kitchen, and told us how his lifestyle impacts his cooking.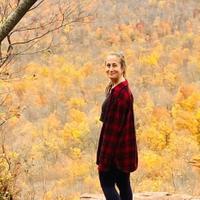 Food waste is one of the leading contributors to our planet's greenhouse gas emissions. Between packaging, unused scraps, and "imperfect" produce that doesn't sell, quite a bit of food and packaging is created and left to rot in landfills, creating ungodly amounts of methane. But, not everyone in the culinary world is a guilty contributor — Green Matters spoke with zero-waste chef Ian Thurwachter via email, about how his low-impact cooking is changing the planet.
Article continues below advertisement
"With zero-waste as our goal, utilizing as much as possible from what you have takes creativity and dedication," Thurwachter tells us of his zero-waste restaurant. "Developing flexibility to work with continuously rotating ingredients, whether that be local, seasonal produce or different cuts of protein we have moving through each whole animal butchered here is a practice. Teaching your team to understand the importance of communicating together on ideas with long-term preparation planning is a critical but rewarding challenge."
Article continues below advertisement
Thurwachter and his wife opened Intero together, taking inspiration from Italian customs and their hometown.
Thurwachter is the executive chef and co-owner of Intero, a zero food waste restaurant based in Austin. He tells us as a lifelong Austin resident, he had always been sustainably driven. Then, he started his culinary career in an Italian restaurant, and eventually, Thurwachter and his wife, who is also a chef, joined forces and opened a zero food waste Italian restaurant in Texas' capital.
"[Zero food waste] is the Italian way! In deepening my passion for the naturally sustainable concept behind Italian food, we wanted to work with our local farmers and ranchers," Thurwachter tells us. "They work so hard to raise and grow these veggies and animals — how could we not respectfully support them in doing our best to utilize each ingredient to its fullest extent? Everything goes full circle when you work at it…"
Article continues below advertisement
"Based in necessity for using regional and local ingredients, [operating low-waste] fell in line with and promoted my personal interests in sustainable practices. My chef wife shared a similar background and mutual beliefs, making it an easy focus for us to carry these ideologies forward in our own place," he explains.
Article continues below advertisement
Outside the restaurant, Thurwachter maintains a low-waste lifestyle, too.
Thurwachter and his wife strive to live their lives as sustainably as possible, but sometimes they slip up — and that's OK! It's not like you need to be able to fit all of your trash in a jar or anything like that. Thurwachter tells us that outside the restaurant, they limit the amount of single-use items they use, eliminate packaging when possible, and stick to public transportation, when possible — which is all we could really ask for.
"We do our best to live a modest lifestyle," Thurwachter tells us. "We buy organic, mostly cook for ourselves, drive as little as possible, etc...That being said, we're not perfect and do still eat packaged foods and drinks at times, and maybe don't carpool as often as we could."
Article continues below advertisement
Being zero waste forces Thurwachter to be more creative in the kitchen.
Whether you're a zero-waste artist, chef, or if you simply abide by a zero-waste lifestyle, you know that being zero-waste forces you to get creative. You learn to stretch the use of different materials or ingredients, and you realize you can upcycle certain things — or foods — long past their prime.
Article continues below advertisement
"I always ask myself and my team, how far can you stretch an ingredient or to explore other ways of utilizing scrap," he explains. "My favorite development over the years is my use of koji and fermentation. Both practices are invaluable in their transformative powers to turn the humblest of scraps into a range of cooking components including sauces and seasonings."
"One example I like is a seasonally popular cabbage dish we make each year," Thurwachter tells us. "After cutting cabbages, any scraps left are fermented in salt water brine — that brine is then used to poach the cabbage itself right before cooking and provides a specific tangy bright flavor you wouldn't have otherwise."
Article continues below advertisement
"I don't take any ingredient for granted — it's a continued road of discovery to keep stretching the possibilities," he says. "I'm probably still too hard on myself, but I used to push myself too creatively solo where now I strive more and more to approach everything with a fresh set of eyes through team collaboration and brainstorming to achieve the best outcomes."
Article continues below advertisement
His advice for a home cook looking to cut down on food waste? Upcycle those scraps.
Thurwachter says reducing food waste at home is easy — you can often upcycle "scraps" for broths or soups, and take stems or leaves for flavoring. But, he says, don't be afraid to fail.
"The simplest way to help prevent food waste at home is to buy ingredients you know can be utilized for sauces or broths and make the effort to transform them into those items or take the time to save them until you can," he explains.
"Most veggies or herbs have leaf and stem scraps for sauces or broths, and bones from proteins can be used for broths as well. If you're experimenting with an ingredient yourself to see about stretching it further and it doesn't work out, don't be afraid to fail — at the end of the day, it was probably going to go into the compost anyways."