How Mutual Aid Creates a Gift Economy Through Free Stores, Community Fridges, and Buy Nothing Groups
Free stores, community fridges, free flea markets, and Buy Nothing groups all support a gift economy, reduce waste, and build community.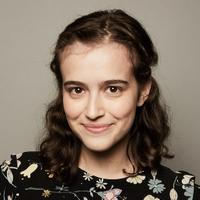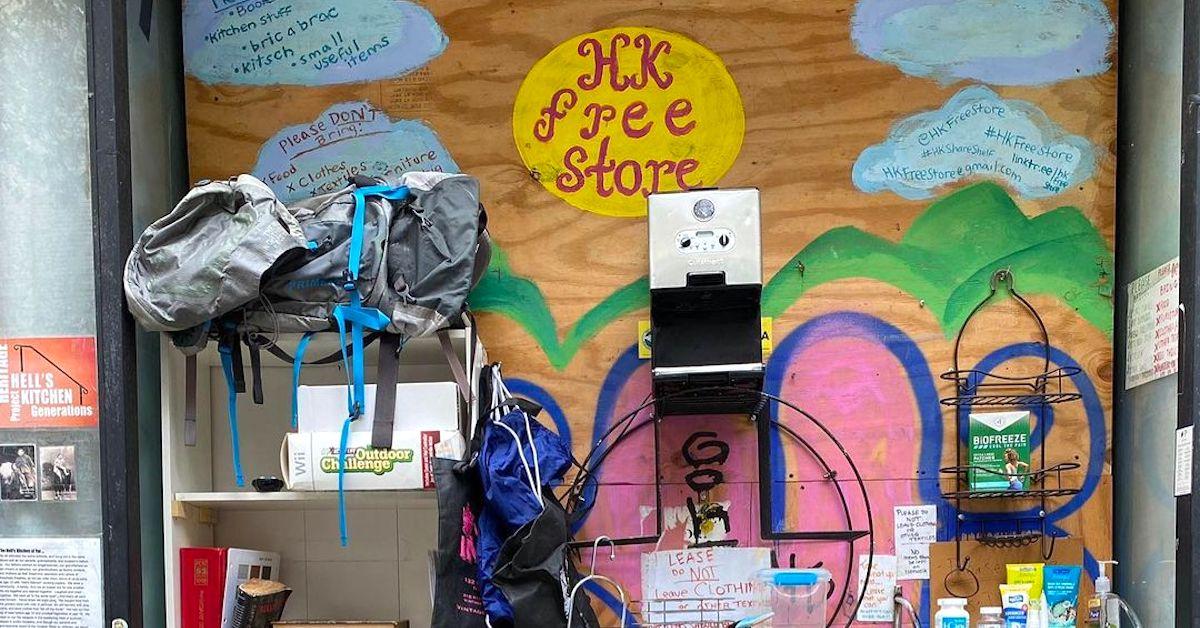 As the saying goes, there's no such thing as a free lunch — but there is such a thing as mutual aid, which involves community members providing their fellow neighbors with items and services for free, as an act of solidarity. These services include free stores, community fridges, free flea markets, and Buy Nothing groups, all of which support a gift economy, reduce waste, and build community.
Article continues below advertisement
Keep reading for a look into how to find free stores near you, and to learn more about them as well as free flea markets and Buy Nothing groups.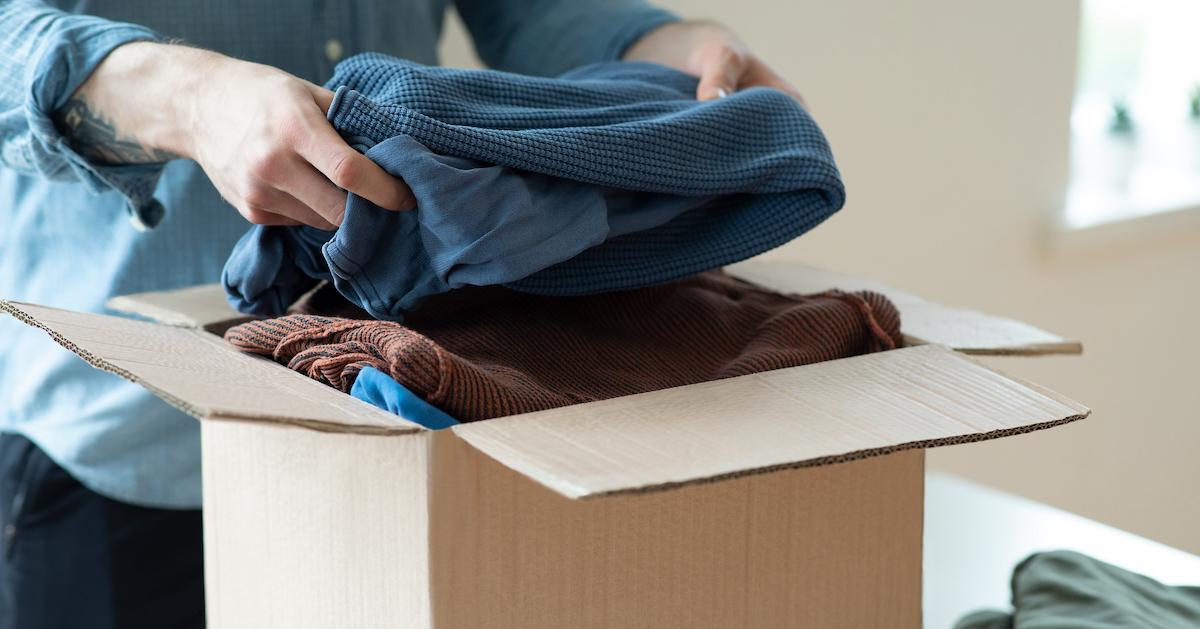 Article continues below advertisement
What are free stores?
Free stores, also known as sharing hubs, are stores — or sometimes, a setup as simple as a set of shelves, bookcases, or a cabinet in front of a building — that essentially have the "give a penny, take a penny" mindset.
Usually open 24/7 and accessible to anyone and everyone, free stores allow community members to stop by anytime and drop off donations directly onto the store's shelves, from clothing and linens to toys and home decor. Then, anyone in the neighborhood can stop by and take whatever they would like, at anytime.
Article continues below advertisement
Though sometimes an individual, mutual aid group, local organization, or business will technically operate a free store, free stores are typically not policed by any sort of manager, and no one limits what participants can take home. Anyone is welcome to take whatever they would like. All of the items donated to free stores are truly free, in an effort to provide resources to those who need them; to build community among participants; and reduce waste by diverting donations from landfills.
"Free stores are a convenient way to directly gift usable items to your local community," Anna Sacks, aka The Trash Walker, tells Green Matters in an email in December 2022.
"I go through thrift stores' trash and frequently find books, puzzles, toys, appliances, and more," Sacks continues. "In contrast, when you bring these items to a free store they are taken quickly — and people often thank you for bringing them." Sacks often brings her finds to the Hell's Kitchen Free Store in New York City.
"In my ideal world, every neighborhood would have a free store or some sort of permanent swap spot to exchange items and act as a gathering point for the community," Sacks says.
Article continues below advertisement
How to find free stores near me:
One way to find a free store near you is to google your city's name along with "free store," and see if anything comes up.
If you live in New York City, check out the website The Free Store Project, which maps out all of the free stores across the city's boroughs.
Article continues below advertisement
Free stores are similar to community fridges.
Community fridges typically work just the same as free stores, except they are fridges (or sometimes, pantries) where community members can donate or take food. To find one near you, check out the website Freedge.
Article continues below advertisement
What are free flea markets?
A free flea market, also known as simply a free flea, or a share and swap, is a neighborhood gathering that essentially condenses the mission of a free store into a one-day event. Basically, a group of people will choose a public area, such as a park or plaza, as the location of the free flea market, as well as a date and time frame. The organizers may choose to put up signs designating certain areas for different types of items, such as clothing, accessories, children's goods, kitchen items, etc.
Then, neighbors are invited to stop by throughout the day. They can donate anything they would like by simply placing it in the corresponding section; or, they can simply browse through the free flea and take whatever items they like.
Article continues below advertisement
Free fleas help divert waste from being thrown away, supply people with items they have been looking for, and help bring neighbors together, fostering community. While free stores do all of these things year-round, free flea markets condense it all into a singular event (though these events can be held multiple times a year), and physically bring many people together at the same time.
Anyone can organize a free flea market — and often, markets are organized by local Buy Nothing groups.
Article continues below advertisement
Buy Nothing groups support similar missions, via Facebook.
There are numerous Buy Nothing groups all around the world. Typically hosted on Facebook, Buy Nothing groups are city- or neighborhood-specific Facebook groups that have a similar ethos to free stores and free flea markets. In fact, the admins of Buy Nothing groups often operate free stores and community fridges, as well as organize free fleas.
Buy Nothing groups allow people to post goods, services, event tickets, and more that they would like to give away for free; neighbors can also post items they are in search of; then, other group members can comment on the posts, and the neighbors can message each other to coordinate a safe time and place to meet up and give the goods, for free.
Like with free fleas and free stores, Buy Nothing groups reduce waste, allow people to get things they need without buying supporting consumerism, and connect neighbors.
Mutual aid is all about directly working to meet the needs of your community, making up for the gaps left by those in power. The above list includes just a few of the ways mutual aid can be used to foster a gift economy in a community, and if you would like to get any of these going in your neighborhood, you — and your neighbors — could make a world of difference.
This article, originally published on Dec. 8. 2022, has been updated.