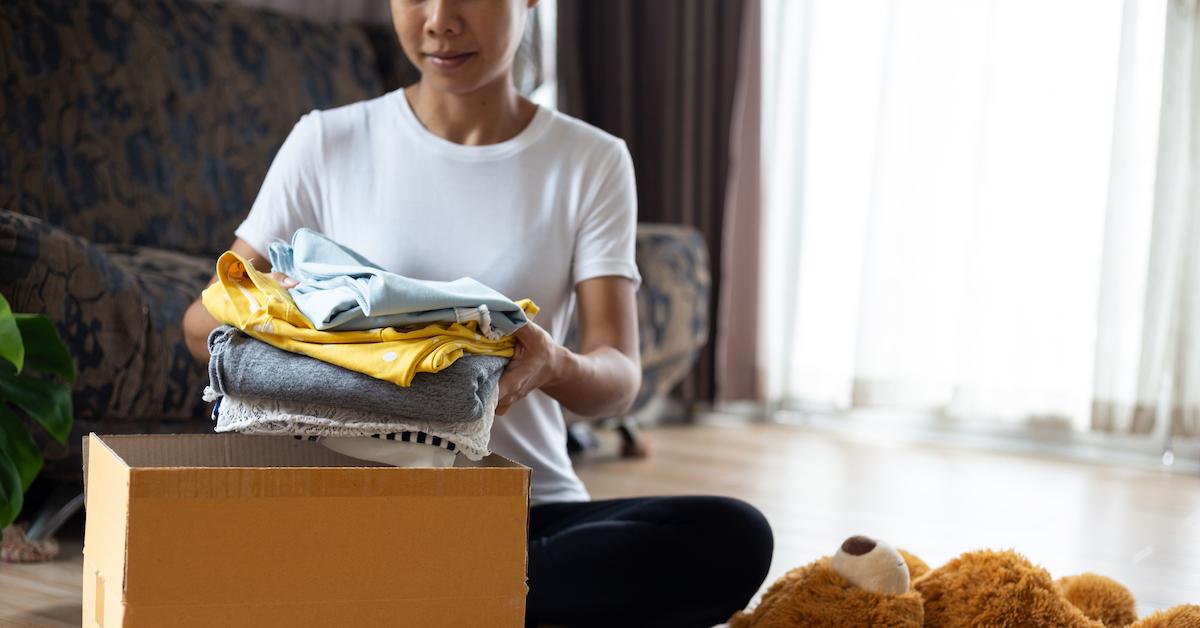 Can Clothing Be Recycled? How to Give Your Old Clothes New Life
We know that fast fashion is an unsustainable apparel-making method and that whenever possible, we should choose to buy secondhand clothing instead. But what about the clothes that we already have — the stuff we don't want to wear anymore or maybe have outgrown? Can clothing be recycled? If clothing is recyclable, then how do you go about recycling it?
The U.S. generates an alarming number of textiles: About 25 billion pounds every year. Textiles include everything from clothing to footwear to accessories, towels, bedding, and more. Of that 25 billion pounds, only 15 percent is donated or recycled. What's worse: If only 15 percent is recycled, that means the remaining 85 percent of textiles end up where? The landfill.
What's an eco-conscious person to do? For starters, don't buy into fast fashion and when you can, choose secondhand options. If you're crafty, you can always upcycle old clothes into cleaning rags, new clothes, pillows, and more. Just whip out your handy-dandy sewing machine and with AllFreeSewing.com, you'll gain access to tons of upcycling material tutorials.
When clothes shopping, look to choose quality over quantity. We know, we know: You want to get the most bang for your buck. That's why fast fashion places are so popular in the first place; they're cheap as anything and if you're being budget-conscious, convenient. But remember: They're cheap for a reason. These stores are cutting costs in other (harmful) ways, like not paying their staff and not providing safe and fair working conditions. Shopping for quality ensures that your items last a long time, with very little wear-and-tear. If you pay $100 for something that lasts you 10 years, then that really is the most bang for your buck. It's just a "long run" kind of game.
Article continues below advertisement