Where To Donate Your Old Clothes, Shoes, And Glasses
Here are a few organizations where you can donate your old clothes.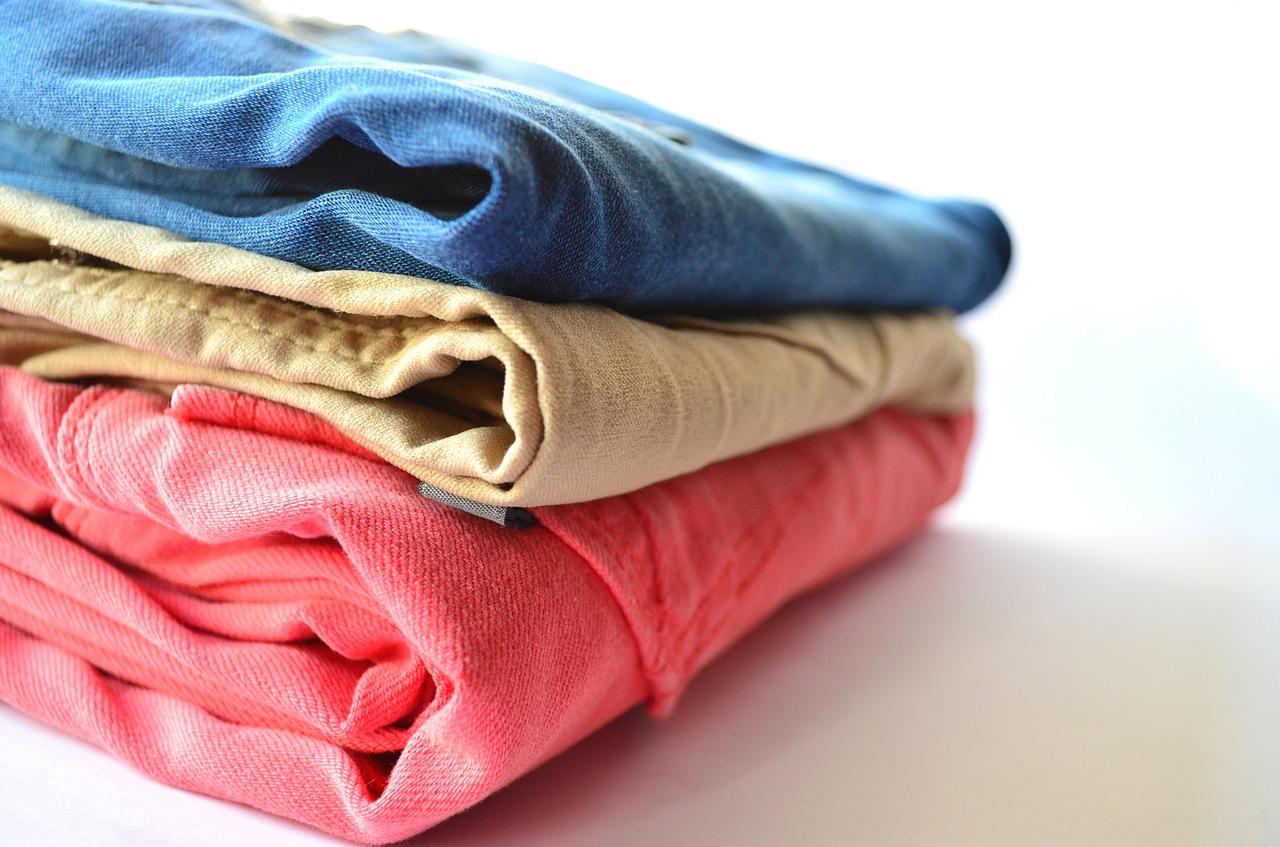 Even if you've worn out your sweater, it can always live a second life. Rather than dumping old clothes in the garbage, give them to one of these charities, which find a noble purpose for your used threads. Here's a little more information on each of the organizations:
Article continues below advertisement
Give Back Box: This program gets your gently used clothing and shoes into the hands of charities across the country. All you need to do is pack up a cardboard box with your stuff, print out a prepaid label online, and drop it at your nearest UPS or USPS location. Give Back Box will even mail you a label if you don't have a printer — just shoot them an email.
Article continues below advertisement
Dress for Success: If you're looking to donate old pantsuits, skirts, or blazers, Dress for Success will give them a great home. The group provides impoverished women with business attire to wear on job interviews, helping them achieve economic independence.
Operation Deploy Your Dress: Members of the armed forces end up attending a lot of military balls, and the cost can rack up. This group accepts used formal dresses and gives them to soldiers or their spouses to wear during holiday festivities. You can mail dresses to one of three locations in Texas, Virginia, and Washington.
Article continues below advertisement
Operation Prom: Another great destination for your dresses? Operation Prom. This charity connects teens in need with free prom outfits. Operation Prom currently operates in nine states, and tuxedos are also accepted at some of those locations.
Article continues below advertisement
Soles 4 Souls: This Nashville-based nonprofit believes everyone deserves a good pair of shoes. The group accepts new and gently-worn shoes at drop-off locations or through its free shipping program with Zappos. These donations don't just help kids and adults walk comfortably. They also serve as the product for small businesses, which Soles 4 Souls helps individuals establish to raise them out of poverty.
OneSight: Have old eyeglasses? Give them to OneSight, the charity committed to expanding worldwide access to vision care. Although OneSight dispenses new glasses to patients via vouchers, it also accepts small quantities of used eyewear. These glasses are recycled, with OneSight pocketing a modest sum in the process. You can drop off your donations at LensCrafters, Sears Optical, or Pearle Vision locations.
Article continues below advertisement
Room to Grow: Babies burn through onesies at lightning speed, making it difficult, if not impossible, for low-income parents to clothe their growing kids. Room to Grow helps families in need by providing clothes, toys, books, and shoes for the first three years of a child's life. The program also pairs each parent with a social worker, who provides key support, information, and referrals to ensure these children don't fall behind their peers. Room to Grow accepts used children's clothing at its locations in New York and Boston.
Article continues below advertisement
GreenDrop: Located throughout the Mid-Atlantic region, GreenDrop accepts just about anything gathering dust in your closet. The organization takes clothes, shoes, electronics, tools, musical instruments, and more. Just bring them to a drop-off location or schedule a home pick-up. GreenDrop distributes to the American Red Cross, Military Order of the Purple Heart, National Federation of the Blind, and Society of St. Vincent de Paul of Philadelphia, so you know your old stuff will be put to good use.
If for whatever reason you can't connect with these charities, there are plenty of for-profits that accept worn clothing, sometimes in exchange for a discount. Start your search with Patagonia Worn Wear, North Face Clothes the Loop, or Nike Reuse a Shoe. And for truly beat up or torn clothing, head to the Council for Textile Recycling. The group lists off charities, like Goodwill, that recycle damaged clothing. Just plug in your zip code to find the closest location.