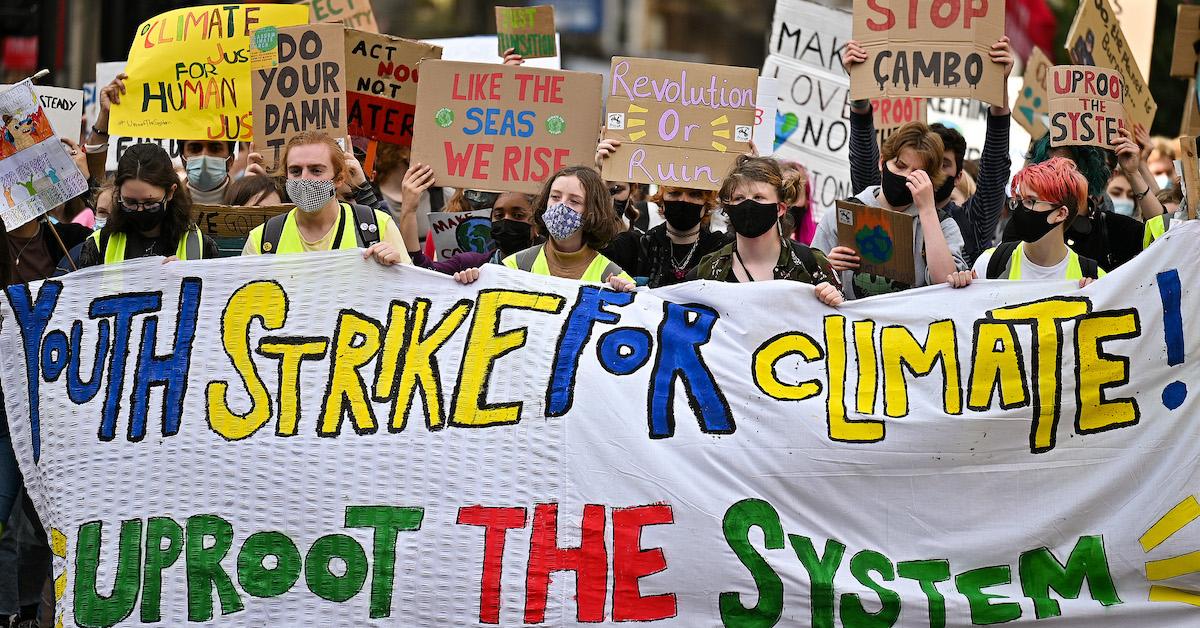 Giving Tuesday: Incredible Environmental Charities Worth Donating To
After nearly a week of the mega sales associated with Black Friday and Cyber Monday, consumers are finally being encouraged to use their money to help others, rather than to shop till they drop.
When is Giving Tuesday 2022? Keep reading for all the basics on the holiday, plus our roundup of a few environmental charities worth donating to.
Article continues below advertisement
When is Giving Tuesday 2022?
Giving Tuesday always falls on the Tuesday after U.S. Thanksgiving — so this year, Giving Tuesday is on Tuesday, Nov. 29, 2022.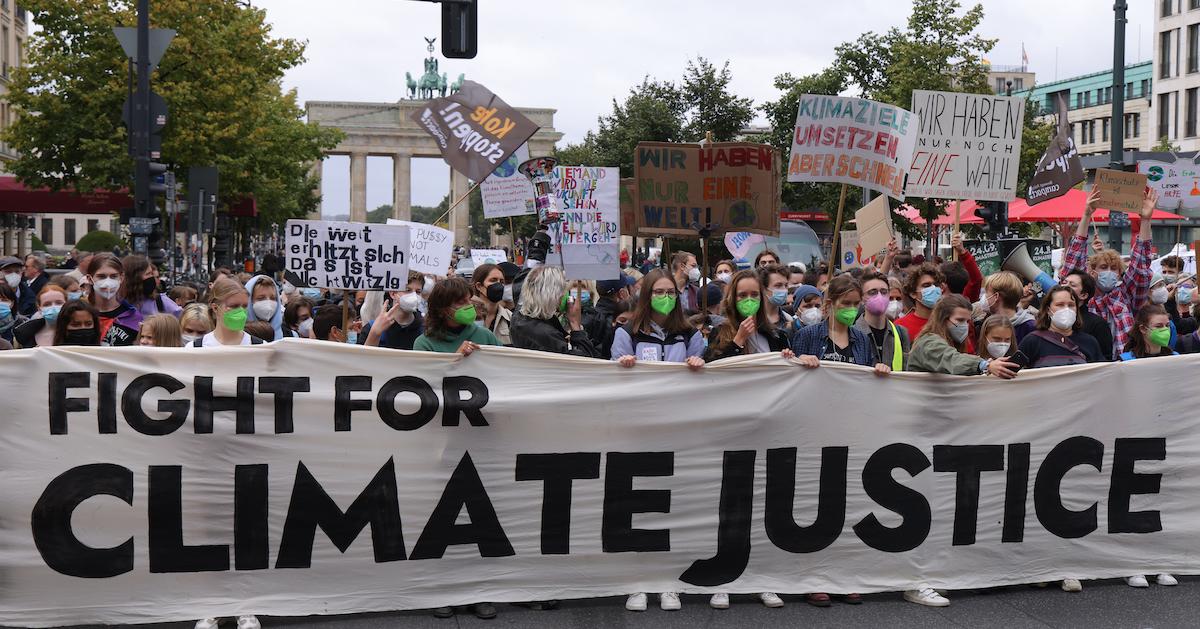 What is Giving Tuesday all about?
Founded in 2012, Giving Tuesday is a day encouraging people to give whatever they can, whether that means donating money to a meaningful cause, volunteering, or giving back to those in need in another way.
According to the official Giving Tuesday website, the holiday "is an opportunity for people around the world to come together through generosity in all its forms by sharing acts of kindness and giving their voice, time, money, goods, and advocacy to support communities and causes."
Here are a few environmental charities worth donating to this Giving Tuesday.
Climate Justice Alliance
Founded in 2013, the Climate Justice Alliance is a coalition of more than 70 frontline communities fighting for climate justice locally, all across the U.S. The CJA centers race, gender, and class in its efforts to facilitate a just transition away from fossil fuels, emissions, and inequities. Donations to the organization are used to directly support this work nationwide.
Honor the Earth
Honor the Earth was founded in 1993 by Native American politician Winona LaDuke, along with Amy Ray and Emily Saliers of the band Indigo Girls. The organization's goal is to garner awareness for environmental issues affecting Native communities, and to raise grassroots money and other support to support sustainable Native communities across the country.
Honor the Earth uses donations to help create a "just, green economy in Native communities," by way of organizing, outreach, campaigns, renewable energy projects, and more.
WE ACT for Environmental Justice
In 1988, in the northern Manhattan neighborhood of Harlem, three community leaders partnered with environmental lawyers to form WE ACT for Environmental Justice, a group that has now been fighting to protect local air quality for over three decades.
Article continues below advertisement
WE ACT works to involve local people of color and low-income community members in creating fair environmental policies, to help ensure a healthy environment and healthy people. Donations help the organization to swiftly respond to "environmental issues affecting urban underrepresented communities," as well as support WE ACT's various campaigns in relation to climate justice, clean air, jobs, sustainable land use, and more.
Article continues below advertisement
Alaska Wilderness League
With a Charity Navigator rating of 91 out of 100, Alaska Wilderness League works to support the various people, organizations, and Native peoples fighting for a sustainable Alaska, while always respecting Alaska Natives' cultures. The organization also fights for legal protections for Alaska's lands and waters, so that they remain preserved for future generations.
Donations made to Alaska Wilderness League go towards legislative efforts and public education campaigns that aim to protect the Arctic National Wildlife Refuge and other Alaskan lands and waters in need.
Article continues below advertisement
The Save Movement
The Save Movement, consisting of the Animal Save Movement, Climate Save Movement, Health Save Movement, and Youth Climate Save Movement, is a global network of climate activists and animal activists working to uncover the ways the animal agriculture industry harms the environment, unethically treats animals, and harms human health. The Save Movement wants to help create an "equitable, eco-friendly vegan world, for the animals, the planet and health," and the network uses donations to support its missions.
Article continues below advertisement
Article continues below advertisement
Amazon Watch
For 25 years, Amazon Watch has been working directly with various Indigenous and environmental groups to get closer to its three goals: to stop Amazon destruction and deforestation, to protect the rights of the Amazon Basin's Indigenous peoples, and to support climate justice.
Through Giving Tuesday this year, donations to Amazon Watch are being tripled up to $300,000 by a group of donors. Plus, Charity Navigator gave Amazon Watch a rating of 99 out 100.
Article continues below advertisement
ETM Flint
The Environmental Transformation Movement of Flint (ETM Flint) is the city's sole nonprofit founded by Flint residents, for Flint residents, with a goal of fighting for environmental justice.
Article continues below advertisement
In order to achieve environmental justice in Flint, which has faced various issues in relation to the Flint water crisis, ETM Flint is working to "build Flint resident's capacity to address environmental justice issues in their neighborhoods, foster and facilitate collaborations to address environmental justice issues, and organize around issues like carbon neutrality, equitable land use, and reusing brownfields like Buick Cities to expand green manufacturing and renewable energy production," co-founder and volunteer Executive Director Mona Munroe-Younis told Green Matters in June of this year.
Donations made to the fully volunteer-run group are used to fund ETM Flint's programs supporting environmental justice and restorative practices.
This article, originally published on Nov. 29, 2021, has been updated to reflect Giving Tuesday 2022.