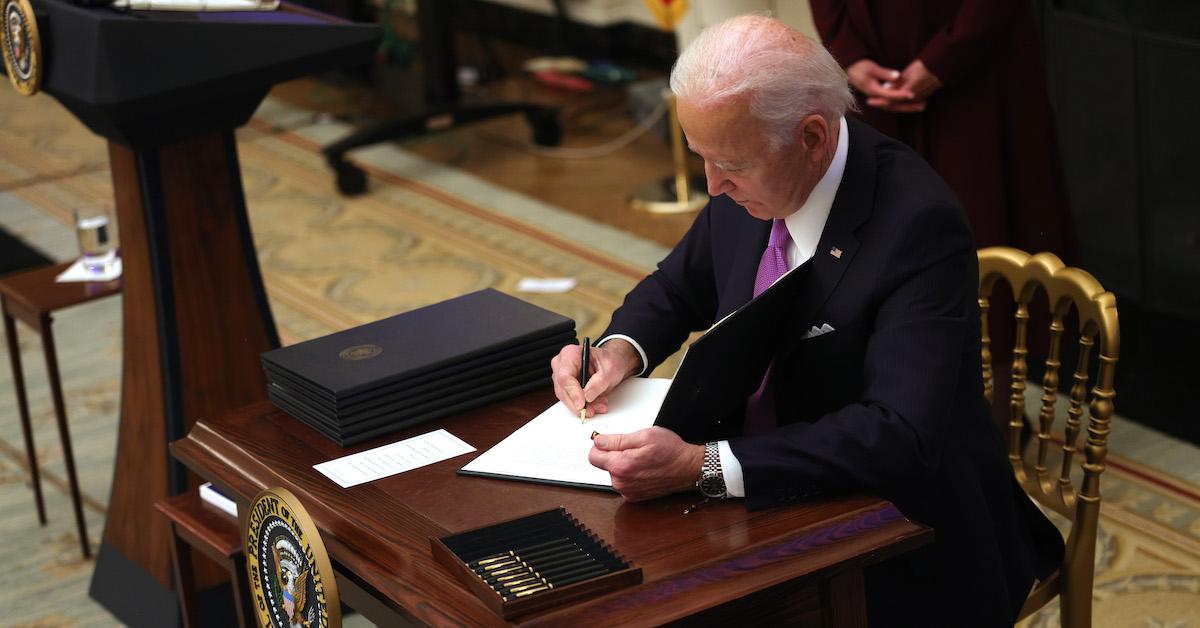 Week One in Office: What the Biden Administration Has Done for the Environment So Far
From day one in office, the Biden Administration has overturned several Trump-era environmental policies for the good of the climate and planet Earth.
Article continues below advertisement
Biden rejoined the Paris Climate Agreement.
As mentioned above, on Inauguration Day, Biden submitted the paperwork to rejoin the Paris Agreement. A full 30 days later, on Feb. 19, 2021, the U.S. will officially be a party of the landmark climate accord once again. We formally left the accord on Nov. 4, 2020, nearly four years after Trump announced intent to withdraw.
Article continues below advertisement
Biden canceled the Keystone XL pipeline.
Another of Biden's 17 executive actions from Day One include canceling construction of the Keystone XL pipeline, a polluting oil pipeline that has been the subject of political controversy for years. After former president Barack Obama rejected the proposal for the Keystone expansion in 2015, Trump signed an executive order his first week in office overturning those orders and giving the pipeline the green light.
Fortunately, Americans need no longer worry about the Keystone XL project — but there are still plenty of other pipelines for us to worry about. According to the American Petroleum Institute, there are more than 190,000 miles of liquid petroleum pipelines running through the U.S., so we hope to see proper action against those, as well.
Article continues below advertisement
Biden is halting oil leases in the Arctic National Wildlife Refuge.
Biden is reinstating protections for the Marine National Monument.
Article continues below advertisement
Biden has ordered several federal agencies to review Trump's policies here, which will hopefully result in the restoration of the Northeast Canyons and Seamounts Marine National Monument as a national monument, protecting the area from commercial fishing. The NRDC applauded the Biden team for announcing this review of the Northeast Canyons and Seamounts Marine National Monument.
The Biden administration will investigate Trump's 100+ environmental rollbacks.
Article continues below advertisement
The above-mentioned Paris Agreement, Keystone XL pipeline, and ANWR leasing were all part of the more than 100 environmental policies Trump changed while in office, and even though Biden was able to quickly sign executive actions overturning these rules, the remaining rules may not be changed as swiftly.
Former EPA lawyer Kevin Minoli told The New York Times that it could take several years for the Biden administration to undo all of Trump's environmental work.
Hopefully Biden is able to restore at least few more needed protections much sooner than that — but no matter how long it takes, reversing most of these Trump-era environmental rollbacks is going to be key in maintaining the goals of the Paris Agreement, fighting the climate crisis, and protecting our nation's lands, animals, and people.