10 Vegan Recipes That Celebrate the Fall Season
The arrival of autumn brings the need for cozy, comforting fall staples, this time with a vegan twist.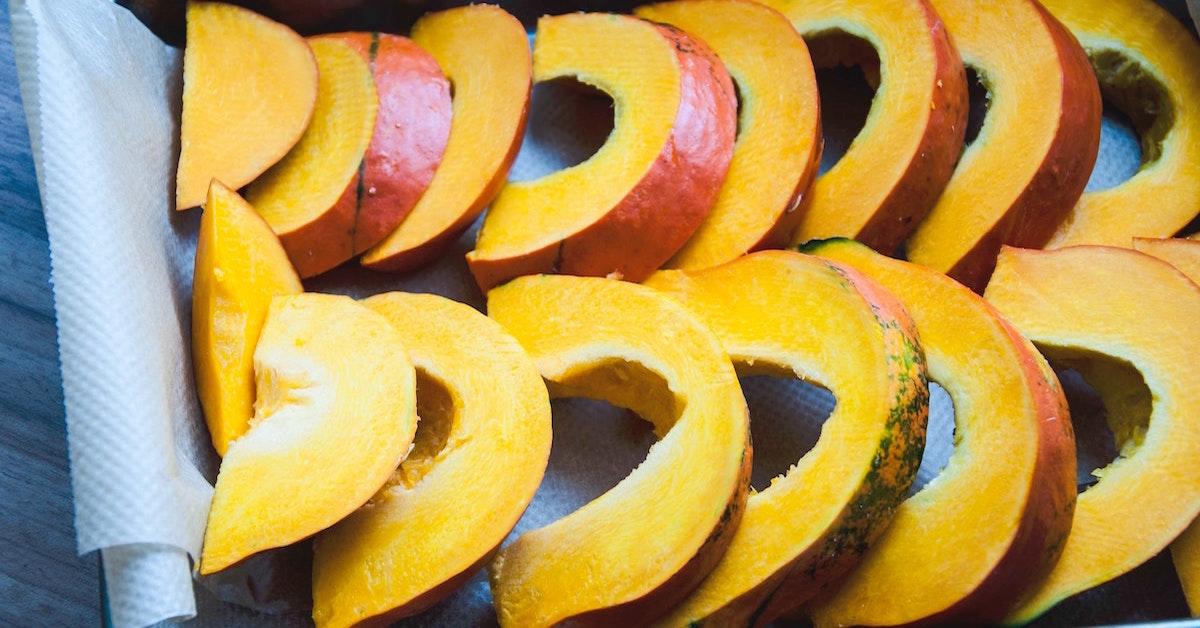 Break out the scarves and boots, and saunter down to your favorite coffee shop for a pumpkin spice latte, for fall has arrived. The autumn season brings with it a new harvest of delicious, seasonal delectables like pumpkin, apples, eggplant, and squash.
A few warm spices and some thorough stewing will transform these ingredients into some of the best fall vegan recipes this side of the season. The following 10 recipes are the perfect hearty fare to greet the coming winter:
Article continues below advertisement
Creamy Pumpkin Risotto
'Tis the season to eat pumpkin, and it's not just because of the gourd's vibrant recognition. Pumpkin can be used to bulk up a number of dishes, adding texture, creaminess, and fiber to just about anything. This nutritious pumpkin risotto comes from Create. Nourish. Love, and is a satisfying, oatmeal-textured twist on an old Italian classic.
Pumpkin Chili
This recipe from Making Thyme for Health proves that you don't need ground beef or turkey to make a delicious chili. Healthier and creamier than a regular pot of chili, this fall recipe is perfect for warming you up on a cool fall evening. It also includes all the vitamins and minerals a body needs, with an added boost of fiber courtesy of the beans and pumpkin. You could even serve it in a pumpkin!
Article continues below advertisement
Roasted Pumpkin Lasagna Boats
If you want to get cute and use the gourds themselves, try these roasted pumpkin lasagna boats from Klara's Life. This recipe uses lentils as a replacement for chopped meat and can be made using Hokkaido, Sweet Dumpling, Bischofsmütze, or Patisson pumpkin varieties. If you want a more traditional spaghetti bolognese, try using spaghetti squash instead.
Article continues below advertisement
Brussels Sprout Slaw with Coconut Bacon
Bacon and brussels sprouts are a delicious combination, but there's no reason to resort to porcine products to make this delightful delicacy. Coconut bacon adds just the right amount of crunch and saltiness to this recipe and tastes almost the same, without the added cruelty. The blend of sprouts, coconut bacon, pecans, and sweet mustard sauce makes for a spectacular side from Minimalist Baker.
Article continues below advertisement
Vegan Creamed Cornbread
Corn season might be slowing down, but cornbread is still on the menu in most places. This vegan cornbread is perfect for pairing with soups, stews, or vegan chilis. This recipe comes to us from The Conscientious Eater and features some great plant-based baking alternatives, including homemade non-dairy buttermilk, flax eggs, and oil instead of butter. We recommend spreading some margarine or vegan butter on your cornbread.
Article continues below advertisement
Butternut Squash Mac and Cheese with Crispy Sage
Jessica in the Kitchen presents this super sweet, ultra-creamy, version of a comfort food classic that she tops off with some crispy fresh sage leaves. The salty, crispy topping and vegan cheese topping are sure to satisfy your salty cravings while the butternut squash balances out your taste for sweetness. It's not "healthy" or anything, but it is darn delicious.
Article continues below advertisement
Hearty Vegan Butternut Squash Pizza
Squash is a great plant-based source of fiber, and with the right seasoning, it can easily become the star of any dish. Take this hearty vegan butternut squash pizza from Emilie Eats. Packed with plant-based protein, veggies, and a creamy squash-based sauce, this whole wheat pizza is a delicious way to introduce friends to the wonders of vegan eating.
Article continues below advertisement
Vegan Eggplant Parm
My old Italian aunt always said that "you could fry a shoe and it would be delicious," and the years have only made that statement more true. Eggplant parmigiana is a true classic that can easily be made vegan with the addition of some plant-based cheese elements. Fried in breadcrumbs, doused in hearty tomato sauce, and baked with vegan cheese, this recipe from Minimalist Baker is sure to put you in an absolute food coma.
Article continues below advertisement
Cardamom Pear Smoothie
Though it might not be an official element of pumpkin spice, cardamom is a potent, delicious spice that provides a slight variation to all that nutmeg and cinnamon nonsense. This recipe from Blissful Basil combines sweet and nourishing bartlett pear with a combination of frozen cauliflower, almond milk, almond butter, Medjool dates, and a splash of vanilla and cardamom for a fragrant, energizing alternative to those highly caloric pumpkin milkshakes.
Article continues below advertisement
3-Ingredient Banana Oatmeal Cookies
Bananas, oatmeal, and chocolate chips: that's all you need to make these sweet treats from Simple Veganista. In fact, this recipe's simplicity is what makes it so versatile. Add some almond or peanut butter for protein or mix in jam or jelly for some added sweetness. The ripe bananas should provide more than enough sweetness to keep even the pickiest eaters happy.