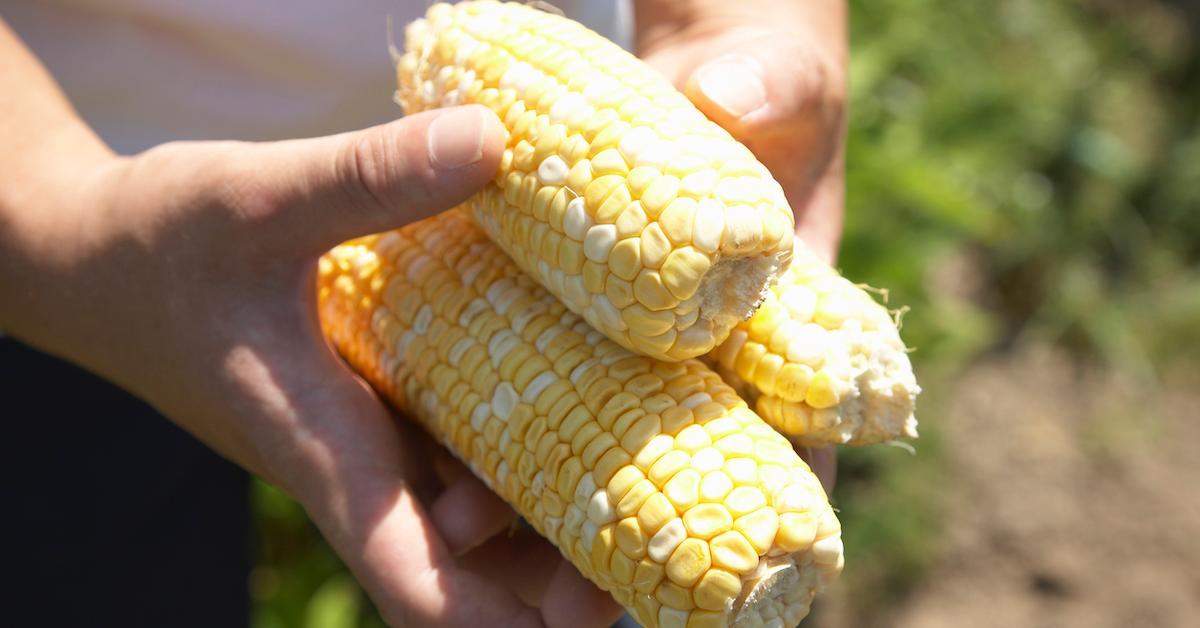 Easy Summer Corn Recipes to Make For Every BBQ
If you love summer corn, you're probably looking forward to the fact it's going to be in season soon! That said, here are our favorite recipes.
While we're total suckers for days at the beach and nights spent around campfires, one of our favorite summertime activities is stopping by a farmers market or roadside farm stand, and picking up fresh summer corn. And although throwing it on the grill and eating it plain is undeniably delicious, there are so many ways to enjoy the seasonal delicacy — so with that in mind, are a few of our favorite summer corn recipes.
Article continues below advertisement
Elote
Eat Figs, Not Pigs posted a recipe for vegan elote, or Mexican street corn. Simply mix together 1/3 cup vegan mayonnaise, 1/3 cup vegan sour cream, and 2 tablespoons of lemon juice for the lemon crema. Set aside in the refrigerator, and mix together 1/2 cup vegan shredded or grated parmesan, 5 cloves minced garlic, and 2 tablespoons of cilantro. Grill the corn with husks on for 6 to 8 minutes, remove the husks to char them, and lather on vegan butter. Sprinkle with "cheese" mixture and drizzle on the lemon crema.
Cowboy caviar
Whether you're making it as a salad or using it as a chip dip, Culinary Hill's Cowboy Caviar is a total classic. Start out by whisking 1/2 cup of olive oil, a pinch of sugar, 1/4 cup white wine vinegar, 1 teaspoon chili powder, and 1 teaspoon salt. Then, add a pound of diced tomatoes, a 15-ounce can of black-eyed peas, a 15-ounce can of black beans, 11 ounces of sweet corn, 1 diced red onion, and two diced bell peppers. Stir, and add 1 cup of fresh cilantro.
Article continues below advertisement
Succotash
For a hearty one-pan meal, Cookie and Kate's succotash is hard to beat. Heat 2 tablespoons of extra-virgin olive oil until it simmers, add 4 ears fresh corn and 1 teaspoon fine salt. Cook, stirring every minute for 5 to 7 minutes. Then turn the heat to medium-low, and add 1 chopped red onion, 1 chopped poblano pepper, 1 chopped red bell pepper, and 1 chopped jalapeño. Stir for up to 8 minutes, and add 2 cloves of minced garlic, and 2 cups of lima beans. Add 2 tablespoons of vegan butter and stir until its melted, remove from heat, and garnish with basil and fresh black pepper.
Article continues below advertisement
Grilled corn summer pasta salad
Tasty's grilled corn summer pasta salad is about to be your new potluck go-to — after brushing two ears of corn with olive oil and tossing it on the grill, make the cilantro lime vinaigrette, which consists of 1 1/2 cups fresh cilantro, 1/3 cup olive oil, 3 tablespoons lime juice, 1 clove of chopped garlic, 1/2 teaspoon chili powder, 2 teaspoons of honey, salt, and pepper. Combine the corn and vinaigrette with 8 ounces of cooked orecchiette pasta, two cups of halved cherry tomatoes, 1/2 cup of diced red onion, and 1 diced avocado.
Article continues below advertisement
Corn pudding
The Full Helping's corn pudding is great for holidays, or for a simple family dinner. Grease a 9x9 square baking dish and preheat your oven to 350 degrees Fahrenheit. Then heat 2 tablespoons of vegan butter in a skillet on low heat, sautéing 1 1/2 cups of corn and 3/4 cups of non-dairy milk. Use an immersion blender to blend most of the kernels, leaving some chunks. Meanwhile, whisk 2/3 cups of flour, 1/2 cup cornmeal, 2 1/2 teaspoons of baking powder, 1/2 a teaspoon of kosher salt, and 3 tablespoons of cane sugar. Make a well, and add 1/2 cup of non-dairy milk and 3/4 cups vegan yogurt. Combine with corn mixture, and fold everything together. Transfer into a baking dish and bake for 35 to 40 minutes, until the top and edges are browned.