11 Vegan Thanksgiving Sides That Will Impress Everyone — Plus, Advice for the Holiday From Longtime Vegans
Thanksgiving is all about the side dishes — and these vegan recipes will help keep your Turkey Day turkey-free.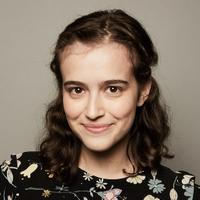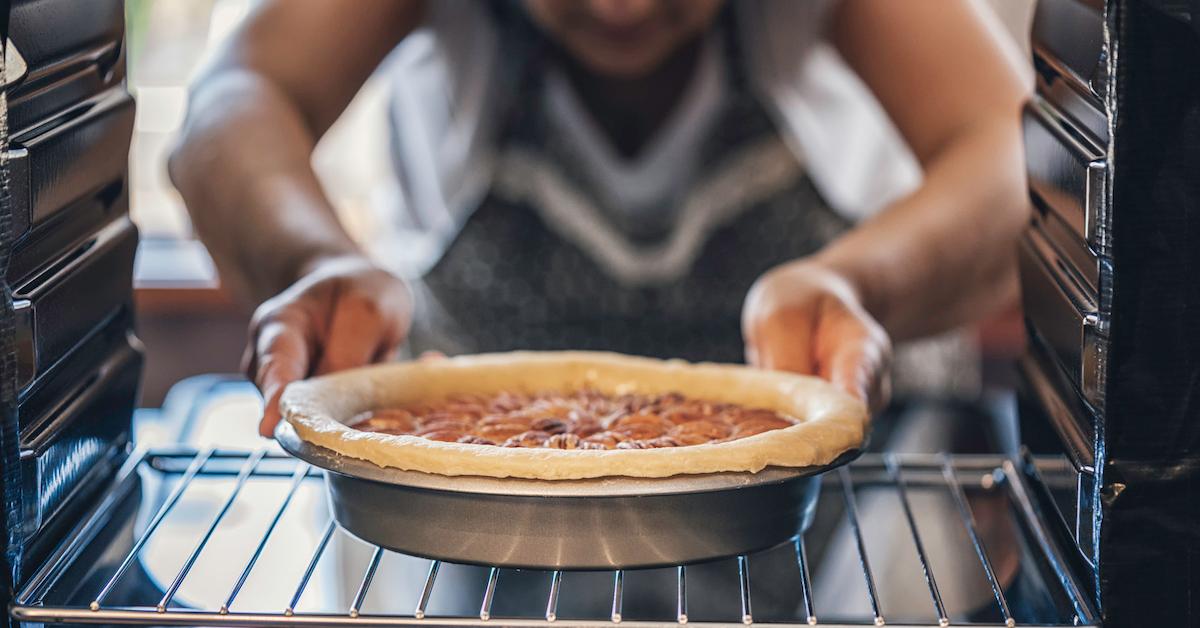 Thanksgiving is not typically the most eco-friendly holiday. On top of all the single-use containers and cookware that many families use, most Thanksgiving dinners are centered around meat — specifically, turkeys. And considering animal agriculture's impact on the environment, eating vegan is one of the best ways to keep your Thanksgiving low-impact this year. It's also a compassionate choice for animals, considering the fact that turkeys are typically slaughtered for Thanksgiving at just 3 to 5 months of age, according to Business Insider.
Luckily, making Thanksgiving side dishes free of meat, dairy, and eggs is much easier than you might think. But to make things even easier, we've rounded up a list of recipes for yummy vegan Thanksgiving sides. Not only that, but we even reached out to a few of the Internet's favorite vegan food bloggers, who each shared with us their personal favorite vegan Thanksgiving recipes — as well as their advice on being the only vegan at the table this Thanksgiving.
Because while that family member may have the best of intentions (or, at least, humorous intentions), being criticized for choosing not to eat animal products — especially if you do so for ethical reasons — can feel hurtful.
So read on for 11 delicious animal-free recipes for Thanksgiving sides, mains, and desserts that will blow the socks off everyone — meat-eaters included — this Nov. 28. And don't forget to pack your reusable containers, because you're definitely going to want leftovers.
Article continues below advertisement
8-Ingredient Pecan Pie
If blogger Caitlin Shoemaker of From My Bowl could only recommend one of her Thanksgiving recipes, she would hands down go for her secretly-healthy Vegan Pecan Pie, which features a "buttery crust, luscious caramel filling, and crunchy pecan topping," as she tells Green Matters in an email. The recipe includes instructions to make a gluten-free crust, but Shoemaker says you can use any vegan crust recipe you like.
"If you didn't tell everyone this pie was vegan, I don't think they would know!" Shoemaker says. "Everyone loves dessert, and pie, in my opinion, is a great 'gateway drug' into the world of vegan food. Once people realize how easy it is to replace dairy and eggs in recipes and still have them taste delicious, they're much more likely to make the switch."
The recipe developer also has some helpful advice for vegans attending non-vegan Thanksgivings this year. "Enjoy yourself! Thanksgiving isn't about the food, it's about being grateful for what you have and spending time with friends and loved ones," Shoemaker tells Green Matters. Not only that, but use your positive attitude — and cooking skills — to show how awesome being vegan can be. "This is a great opportunity to lead by example and show your family how your kindness extends to all beings — people included. So come with a positive attitude, big smile, and a yummy vegan dish to share," she adds.
Nut & Lentil Roast
Known as the Cheap Lazy Vegan, Rose Lee's recipes generally feature affordable ingredients and straightforward instructions — and she thinks her hearty Nut & Lentil Roast would be the perfect dish to serve at Thanksgiving this year.
"I believe this Nut & Lentil [Roast] is appealing to non-vegans because it doesn't try to imitate meat but still gives a very similar experience as the 'main course' to a holiday meal," she writes to Green Matters via email. "Not only that, it is tasty, filling, hearty, and flavorful — also a healthier option."
For vegans heading to omnivorous households this Thanksgiving, Lee recommends teaching them about veganism through their stomachs. "Even if your friends/family are not vegan, feel free to make some delicious vegan holiday dishes to bring to dinner and share with them," she advises. "This is the best way to start promoting veganism without being 'preachy.'"
Article continues below advertisement
Chocolate Chip Cookies
Chocolate chip cookies may not be the first thing you think of when it comes to Thanksgiving food — but according to blogger Nicole Vranjican, aka Nikki Vegan, they're a must during the holiday weekend.
"It's common for people to put a lot of their focus on what to make for Thanksgiving DINNER, which means they can easily overlook dessert and little snacks to have throughout Thanksgiving weekend," Vranjican tells Green Matters. "For these occasions I think vegan cookies ... are a must! Classic chocolate chip cookies are a year round favorite, but indulging in gooey chocolatey cookies around the holidays feels like an extra special treat."
In the above YouTube video, Vranjican tested three of Pinterest's most popular vegan cookie recipes, with the clear winner being (spoiler alert!) Ovenly's Secretly Vegan Salted Chocolate Chip Cookies. "I tested not only the [Ovenly] recipe but the unique method of 'rehydrating the dough.' Which sounds fancy and complicated, but it's so easy — and I don't know about you but 'easy' is music to my ears when it comes to holiday baking," Vranjican tells us. "The method was a game changer because it creates a bakery-quality texture that is pretty mind blowing!"
For those nervous about dining with judgmental or curious non-vegans this Thanksgiving, Vranjican advises reminding yourself of all the good you're doing for the planet and the animals by being vegan. "My advice to vegans on Thanksgiving is to focus on the good YOU'RE doing by keeping animals off of your plate, today and everyday," she says. "It can be easy to get overwhelmed by all of the non-vegan food, and the inevitable questions or comments that will come your way about your choice to be vegan, but if you can go into it with calm self-assurance that what you're doing is making a positive impact in the world, then you can relax a bit and enjoy the other wonderful elements of the occasion: time spent with family, an excuse to rest and relax. The holidays involve food, but they're not only about food, so remember to enjoy the day!"
Article continues below advertisement
Easy Mashed Potatoes and 1 Pot Gravy
Who doesn't love mashed potatoes and gravy?
Vegan Richa's Easy Mashed Potatoes are so creamy and smooth that there's no chance anyone will wish they contained dairy milk or butter. The potatoes go perfectly with her 1 Pot Gravy, which is onion-based, and would also pair well with a vegan roast.
Plus, Richa's website is filled with literally hundreds of vegan Thanksgiving recipes — so no matter what kind of Thanksgiving recipe you're looking for, chances are, Vegan Richa has got you covered.
Article continues below advertisement
Pumpkin Mac and Cheese
Mac and cheese is a classic Thanksgiving side dish — so take yours to the next (autumnal) level by making Pumpkin Mac and Cheese from Candice Hutchings, aka the Edgy Veg. The full recipe is on the Edgy Veg website, but the YouTube recipe tutorial for this recipe shows viewers three different ways to level up the dish: there's a version with a crispy sage garnish, an oven-baked version, and a sweet potato-stuffed version, all of which would work well at a Thanksgiving dinner.
Or, if you want to make more of a classic and decadent mac and cheese this Thanksgiving, the Edgy Veg also has a veganized version of Jamie Oliver's Mac and Cheese. The recipe features three kinds of vegan cheese, along with some unique ingredients like mango chutney, mustard, and Worcestershire sauce.
Article continues below advertisement
Stuffed Roasted Butternut Squash
I made the Stuffed Roasted Butternut Squash by Sam Turnbull of It Doesn't Taste Like Chicken at my family's Thanksgiving last year, and let me tell you, it'll look way cuter on your table than a dead turkey. This yummy roasted butternut squash filled with a wild rice-based stuffing isn't as hard to make as it looks, and it's a great option if you want to bring something homemade that's more of a centerpiece than a side dish. Make sure to use 100 percent cotton kitchen string to tie up your roast so you can compost the string afterwards.
For more ideas, check out Turnbull's guide to vegan versions of classic Thanksgiving side dishes. And if you want to bring a centerpiece-like roast to your dinner but you don't trust your cooking skills, there are great ones you can find in your grocery store's freezer section by Gardein, Field Roast, and Tofurky.
Article continues below advertisement
Totsgiving Casserole
Lauren Toyota aka hot for food is known for her creative, decadent, and flavorful recipes. One of Toyota's most innovative Thanksgiving creations that's sure to please any crowd is the Totsgiving Casserole, which features a layer of tater tots on top of a bed of flavorful veggies, vegan sausage, apples, fresh herbs, and more, all baked to perfection the oven.
Article continues below advertisement
Sweet Potato Bites
We couldn't resist including a second Nikki Vegan recipe on this list, because her Sweet Potato Bites are a creative, quick, and easy spin on the classic sweet potato pie. These bite-sized snacks use all the same ingredients you would find in a sweet potato pie, minus the crust.
Make sure to top them off with vegan marshmallows such as Dandies, which are available in stores like Trader Joe's and Whole Foods, and online on Mylk Guys and Thrive Market.
Article continues below advertisement
Smoky Maple Roasted Brussels Sprouts & Carrots
It may sound basic, but a side dish of good old roasted vegetables is always a crowd pleaser — especially when said veggies are flawlessly seasoned, roasted, and garnished. Jenné Claiborne's blog Sweet Potato Soul has a simple recipe for Smoky Maple Roasted Brussels Sprouts & Carrots, which helps the vegetables shine by combining them with onions, pumpkin seeds, maple syrup, cayenne pepper, and more. Claiborne's medley will certainly put your aunt's side of steamed broccoli to shame.
Article continues below advertisement
Easy Cranberry Sauce
Look, cranberry sauce is never going to be the most exciting dish at a Thanksgiving dinner — but you can still wow the crowd by making your cranberry sauce out of fresh cranberries instead of the canned stuff. Gaz Oakley aka Avant Garde Vegan came up with a Cranberry Sauce recipe that will certainly taste better than anything you find in a can — and he recommends pairing it with his Ultimate Vegan Roast.
If you want to make Oakley's cranberry sauce, be warned that he doesn't have the recipe written out — but luckily, you can get all the details and measurements by watching his YouTube tutorial. Or, if you're planning this thing in advance, you could even buy his cookbook, Vegan Christmas, which is filled with 70 recipes for your Thanksgiving or Christmas dinner.
Article continues below advertisement
Everything Bagel Thanksgiving Stuffing
Why not mix up your stuffing game this year, and consider using everything bagels instead of bread? This Everything Bagel Thanksgiving Stuffing, recipe by Sweet Simple Vegan's Jasmine Briones, combines cut-up toasty everything bagels with a combination of veggies, raisins, walnuts, herbs, and more. Bonus: the leftovers will be perfect for breakfast the next morning.
If you're looking for a more traditional stuffing recipe, Sweet Simple Vegan also has a recipe for classic Sourdough Stuffing.