Spice up Your Weeknight Dinners With These Vegan Chorizo Recipes
Whether you're looking to make plant-based nachos or a spicy breakfast sandwich, these vegan chorizo recipes will spice up your home-cooked meals.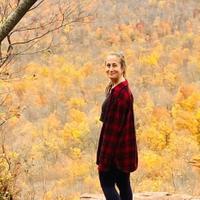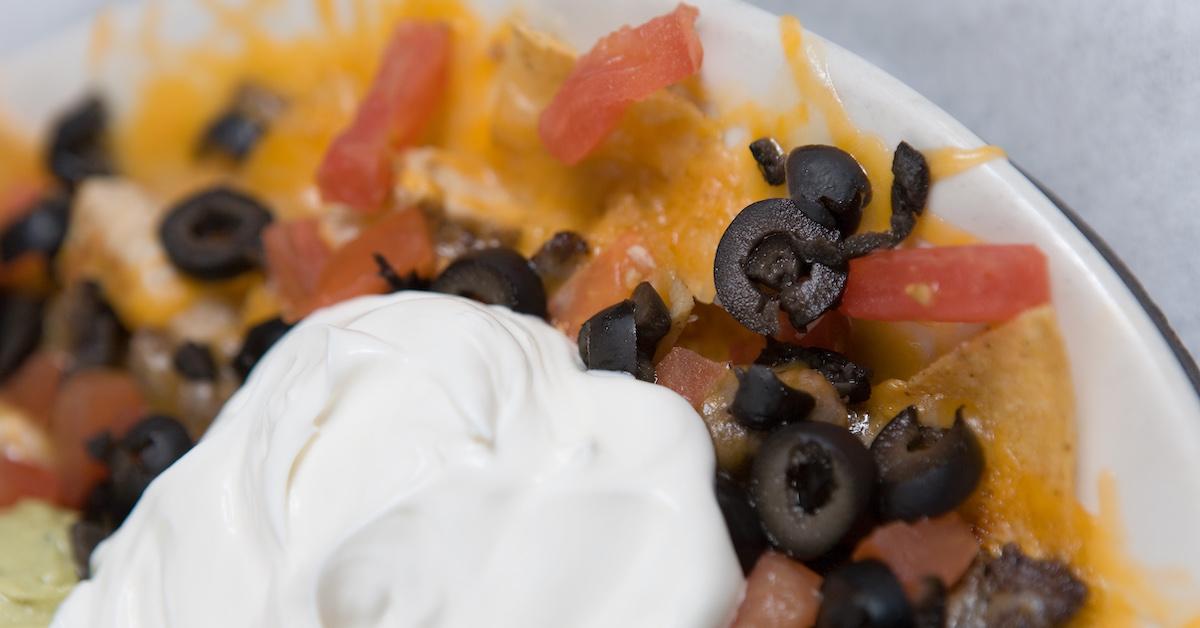 One of the most fun (and occasionally challenging) aspects of adult life is cooking and meal prepping. Although making all of your own meals can present itself as a burden when things get particularly busy, finding — and nailing — a recipe can be an exciting, cathartic, and rewarding challenge. To switch things up this week, though, we've rounded up a selection of vegan chorizo recipes that will spice up all of your breakfasts, lunches, and dinners. If you ask us, each one is *chef's kiss.*
Article continues below advertisement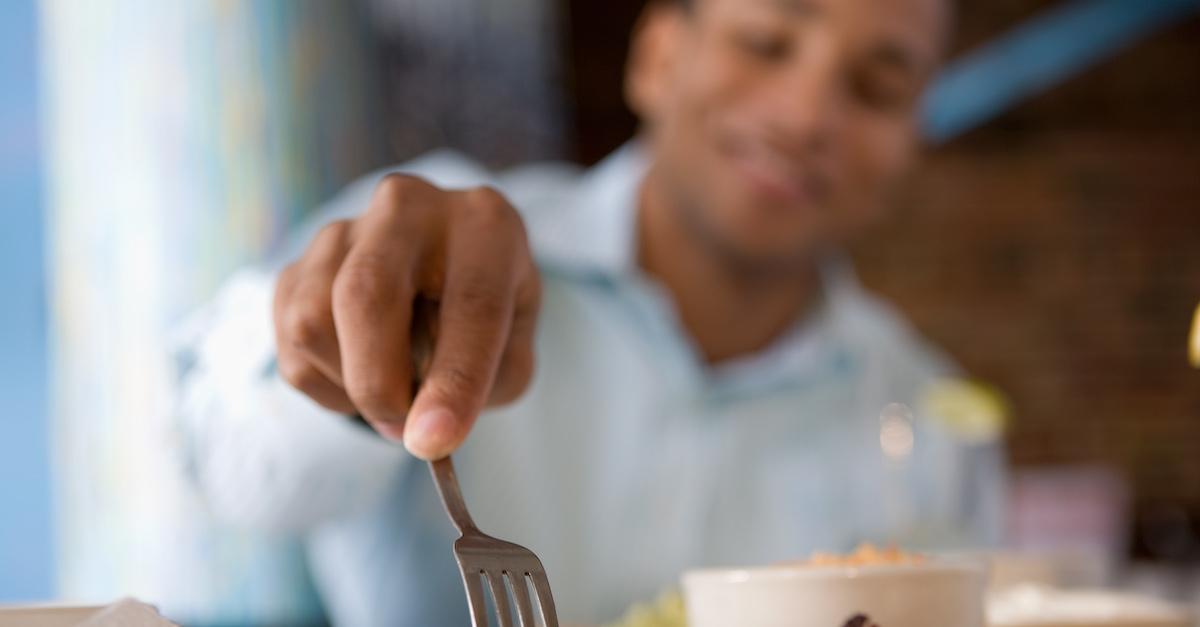 You can make vegan chorizo with tofu, seitan, or mushrooms.
Depending on your preferences and what you have on-hand, you can make your own vegan chorizo using either tofu, seitan, or mushrooms. NYT Cooking's tofu chorizo recipe involves sautéing a small chopped onion and a tablespoon of chopped garlic in oil, crumbling in two blocks of firm tofu, and letting it brown for up to 30 minutes. Then sprinkle in a tablespoon of chili powder, a teaspoon of cumin, 1/8 teaspoon of cinnamon, and a teaspoon of apple cider vinegar. Then garnish with cilantro and scallions.
Food.com has a seitan chorizo recipe that's a little "meatier" — stir together 1/2 cup of vital wheat gluten, 2 tablespoons of nutritional yeast, 1/2 of teaspoon salt, 1 teaspoon ground cumin, 1/2 teaspoon cayenne, 1/2 teaspoon paprika, 2 teaspoons of chili powder, and 1/2 teaspoon of dried onion flakes. Mix with 2 tablespoons water, 2 tablespoons apple cider vinegar, 2 tablespoons of ketchup, and 1 tablespoon of canola oil until they form crumbles, and fry in a large non-stick pan for 8 minutes, until browned.
It's no surprise mushrooms make for great vegan chorizo, as they've become a pretty popular meat substitute. A TODAY recipe has you combine 1 cup sliced mushrooms, 3/4 cup raw walnuts, 6 jarred sun-dried tomatoes, 1/2 teaspoon minced garlic, 1 teaspoon ground cumin, 1/2 teaspoon smoked paprika, 1/4 teaspoon freshly ground black pepper, 1 pinch cayenne pepper, and 1/2 teaspoon sea salt in a food processor. Then cook the mixture in oil on a stovetop until cooked through.
Below are recipes to make with any of the above homemade vegan chorizo (or with a store-bought vegan chorizo), bringing your cooking game to the next level.
Chorizo breakfast scramble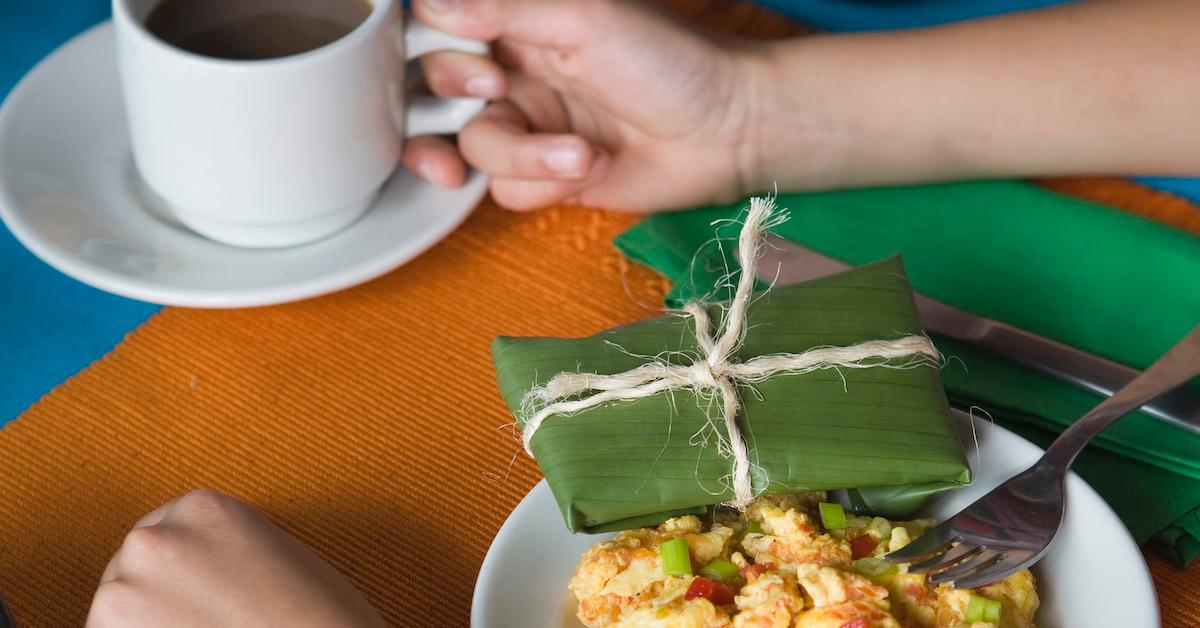 Anyone who's been vegetarian or vegan for a while has mastered the art of a next-level tofu scramble. Start out by crumbling a block of tofu into a pan of hot oil, and add nutritional yeast, salt, turmeric, paprika, garlic powder, and maybe a handful of diced onions. Add a splash of plant-based milk once it's totally cooked through, toss in your vegan chorizo, and maybe pair with toast, or roll them into a tortilla for breakfast burritos — it's a seriously versatile staple.
Nachos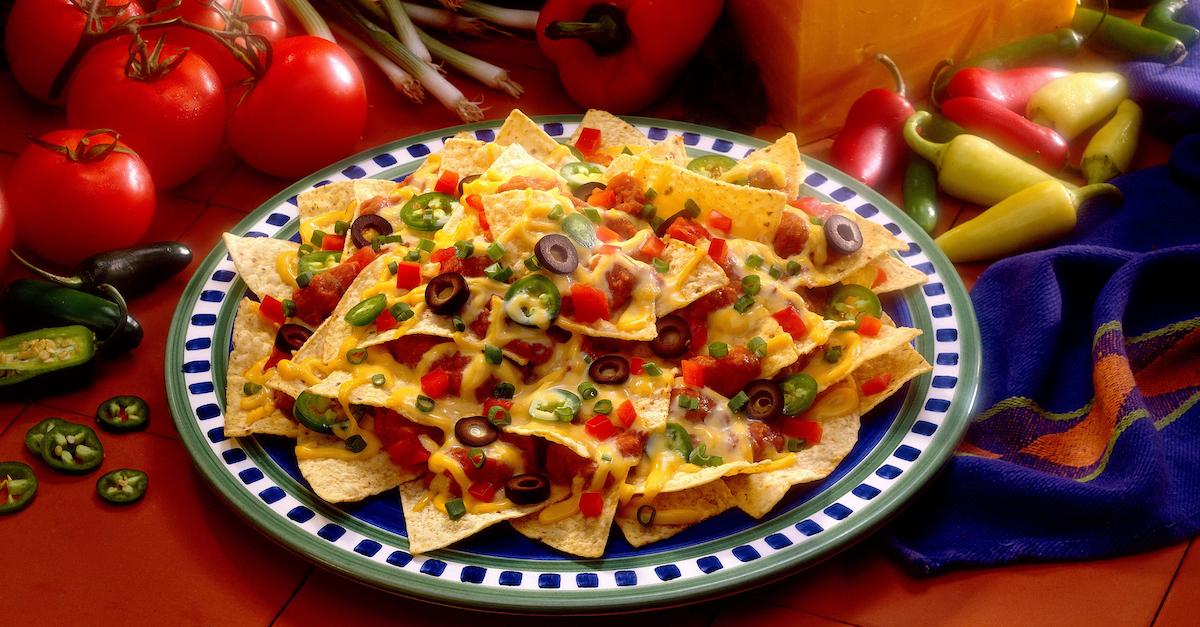 Whether you have a go-to nacho recipe or if you simply like to freestyle, vegan chorizo is the perfect addition to plant-based nachos. Start out by laying out a bed of your favorite tortilla chips on a baking sheet. Add diced onions, black beans, tomatoes, your plant-based cheese of choice, and your vegan chorizo. Bake in the oven for about 20 minutes, and once you take it out of the oven, add your cold toppings: avocado, maybe some dairy-free sour cream, salsa, and hot sauce.
Article continues below advertisement
Chili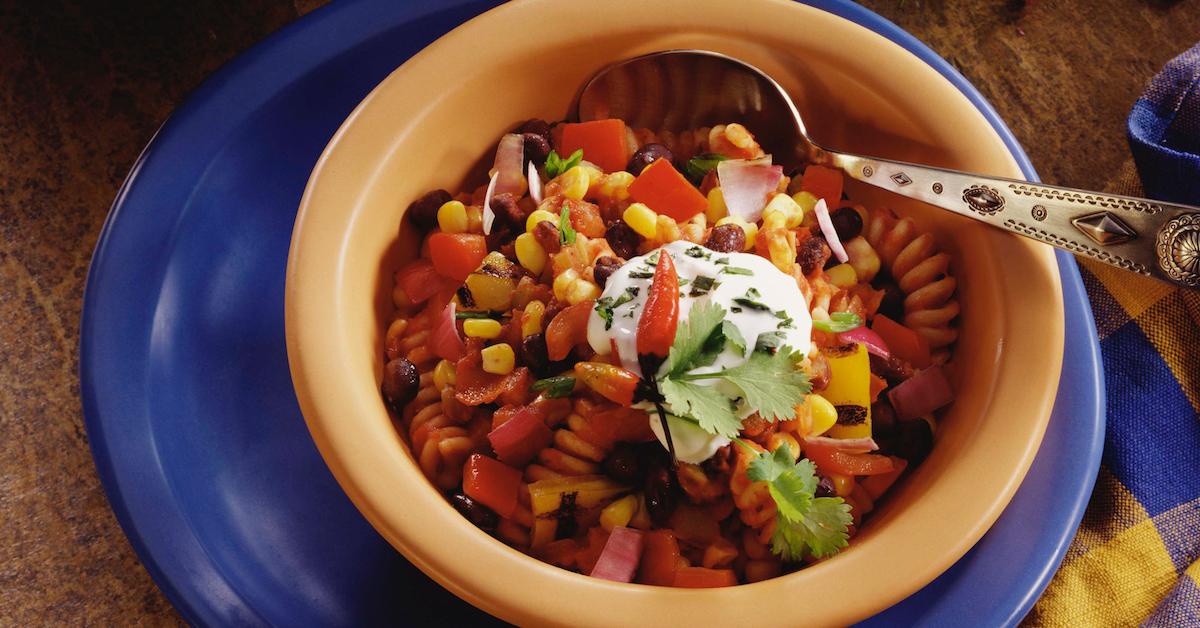 Fall is coming, and there's no better way to get cozy than by whipping up a massive pot of chili. In a slow cooker, combine a large can of crushed tomatoes with your beans of choice (black beans and chickpeas are a good start). Then add diced jalapeños, diced onions, diced peppers, diced garlic, paprika, cayenne, salt, and pepper. Toss in the vegan chorizo you've already made, get ready to enjoy many chili-based lunches and dinners until the end of the week.
Article continues below advertisement
Meat sauce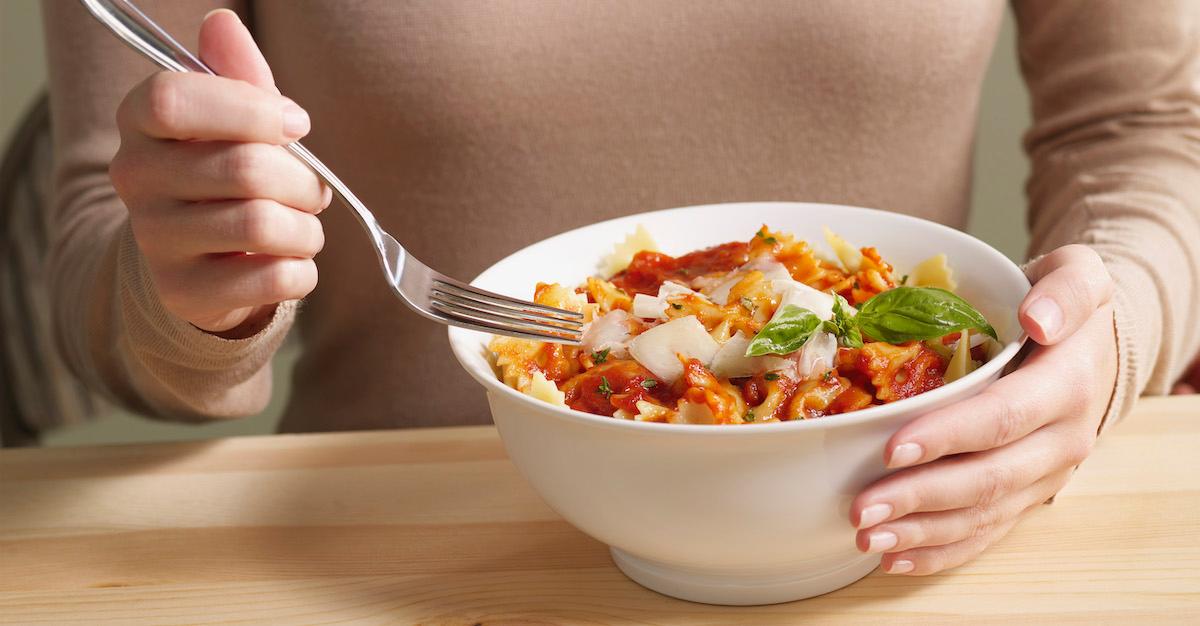 Pasta makes for the perfect mid-week meal. Either make your own marinara from fresh or canned tomatoes, or buy some pre-made red sauce. Then, add your chorizo, and throw it atop your pasta of choice. It's a super quick meal that will taste labor-intensive, but it will probably take you less than 30 minutes.
Article continues below advertisement
Chorizo potato hash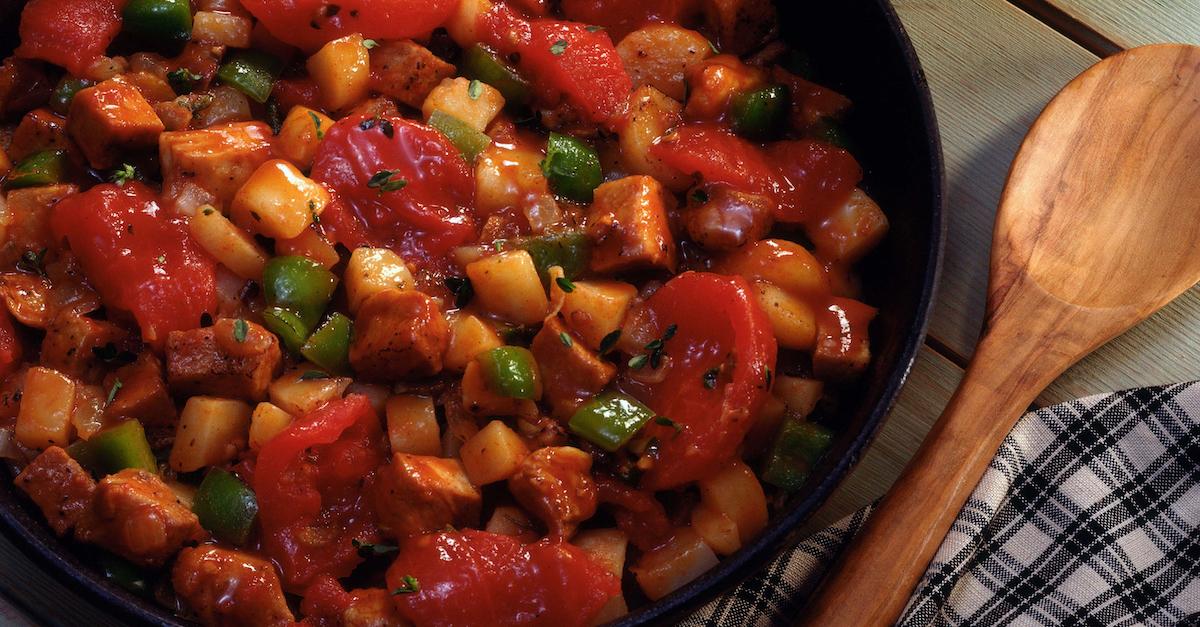 We love nothing more than a hash because it's really simple — and with potatoes and vegan chorizo, it's beyond delicious. Sauté onions and garlic, and add your already-made vegan chorizo. Then, add two or three diced potatoes, and maybe add an egg substitute of your choice on top. Place it in the oven and let it all brown, before throwing on some parsley, salt, and pepper to taste.