Anthony Strangis Disappeared From the Public Eye After Pure Food and Wine Scandal
Anthony Strangis now: Sarma Melngailis filed for divorce from Strangis in May 2018. But what happened to Strangis since? Where is he now?
A four-part true crime documentary series on Netflix looks at the curious case of Sarma Melngailis, the restaurateur who brought the raw food movement to the mainstream with Pure Food and Wine and the juice bar chain, One Lucky Duck.
Melngailis started talking to Anthony Strangis, a Massachusetts native with already-existing criminal convictions, via Twitter in November 2011. They obtained a marriage license in December 2012, but trouble soon ensued. What happened to Strangis? Where is he now?
Article continues below advertisement
Anthony Strangis was scheduled to be released from prison on May 22, 2017.
Strangis (aka Shane Fox) was scheduled for release from Rikers Island, the prison where Anna Sorokin served her sentence, on May 22, 2017. Further updates about his release are hard to come by.
Article continues below advertisement
Either way, he was supposed to begin a five-year probation on the day of his release — which, depending on his latest activities, should come to an end in May 2022. Strangis largely disappeared from the public eye after the scandal. Melngailis, on the other hand, has reportedly sublet her apartment in Harlem, New York, and is believed to be living with friends now.
Strangis was awarded a one-year jail sentence with a five-year probation in 2017.
Strangis was arrested for grand theft and impersonating a police officer long before he first got talking with Melngailis. Strangis had a gambling addiction, a taste for junk food, and a spending habit that Melngailis should have found repulsive — though evidently, she didn't.
During the relationship, Strangis would set various exercises. Some of these involved sexual humiliation, while others required Melngailis to hand over large chunks of money — forcing her to effectively go bankrupt.
Article continues below advertisement
"He convinced me I'd be empowered in ways I couldn't imagine," Melngailis once alleged, via Vanity Fair. "I would have access to unlimited resources so that I could grow my brand all over the world, make the documentary I always wanted to make—the one that would finally change people's ways and help eradicate factory farming. Basically, I could do all the world-changing things I'd been quietly dreaming about."
Article continues below advertisement
As part of these dares, Strangis demanded that Melngailis met specific targets, telling her he would be able to make her and her dog, Leon, immortal.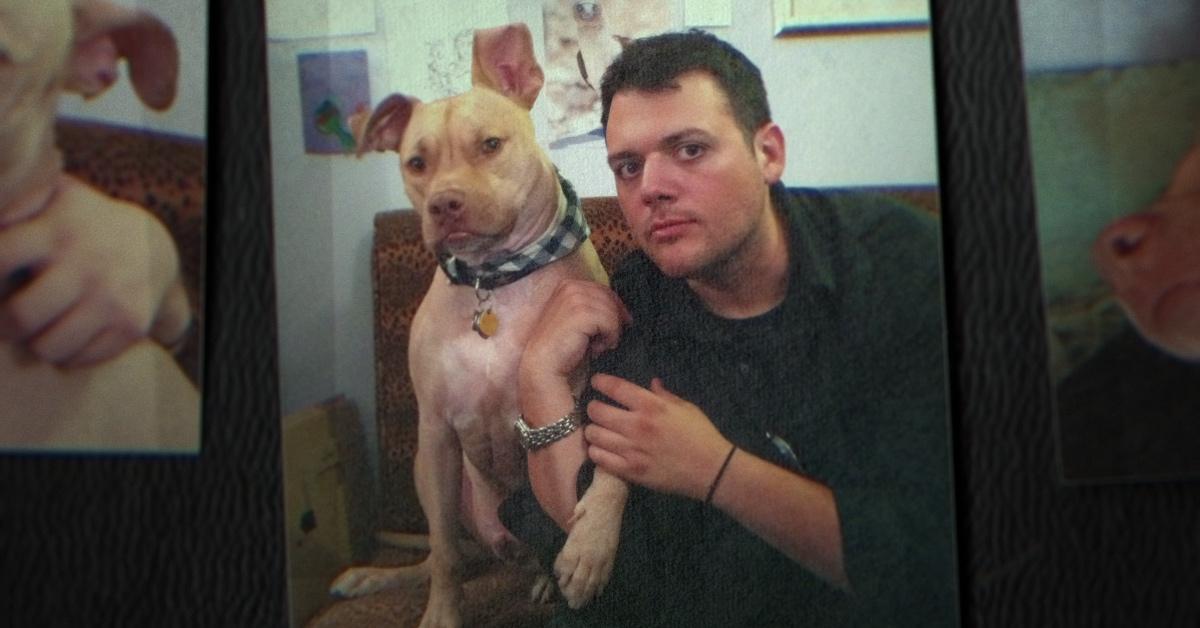 Article continues below advertisement
According to Vanity Fair, Melngailis replaced Jim Switzer, the operations manager of Pure Food and Wine, with an untrained accountant who was then pressured to hand over between $3,000 and $10,000 in cash to Strangis several times in 2014.
Worries about Melngailis's integrity — and her commitment to the vegan lifestyle she once firmly believed in — quickly gave way to more pressing concerns about financial transparency.
Strangis and Melngailis ended up stealing somewhere between $1 to $2 million from Pure Food and Wine. At one point, they owed employees an estimated $40,000 in unpaid wages. They had $400,000 in unpaid taxes. Strangis reportedly spent around $1 million at the Foxwoods Resort Casino and an additional $200,000 at the Mohegan Sun Casino in Connecticut. An estimated $10,000 was spent on Uber rides, $70,000 on European vacations, and $80,000 on luxury watches.
Article continues below advertisement
Strangis and Melngailis were arrested for grand larceny, fraud, and other charges in May 2016, after Strangis ordered a Domino's Pizza to Fairfield Inn & Suites by Marriott Pigeon Forge, Tenn. Unlike the popular belief has it, Melngailis tried to sustain herself on vegan bowls from Chipotle while they were on the run.
Bad Vegan: Fame. Fraud. Fugitives arrives on Netflix on March 16, 2022.
Green Matters' new book, Green Living, is the perfect guide to living an eco-friendly lifestyle for people at every stage of the process. You can order Green Living here.