TikTok Remixed That Vegan Teacher in the Viral 'Eat Your Vegetables' Song
Where did TikTok's 'Eat Your Vegetables' song come from? Creators from the app have remixed the infamous That Vegan Teacher for the viral tune.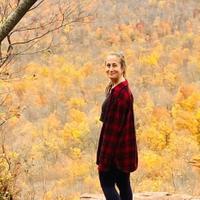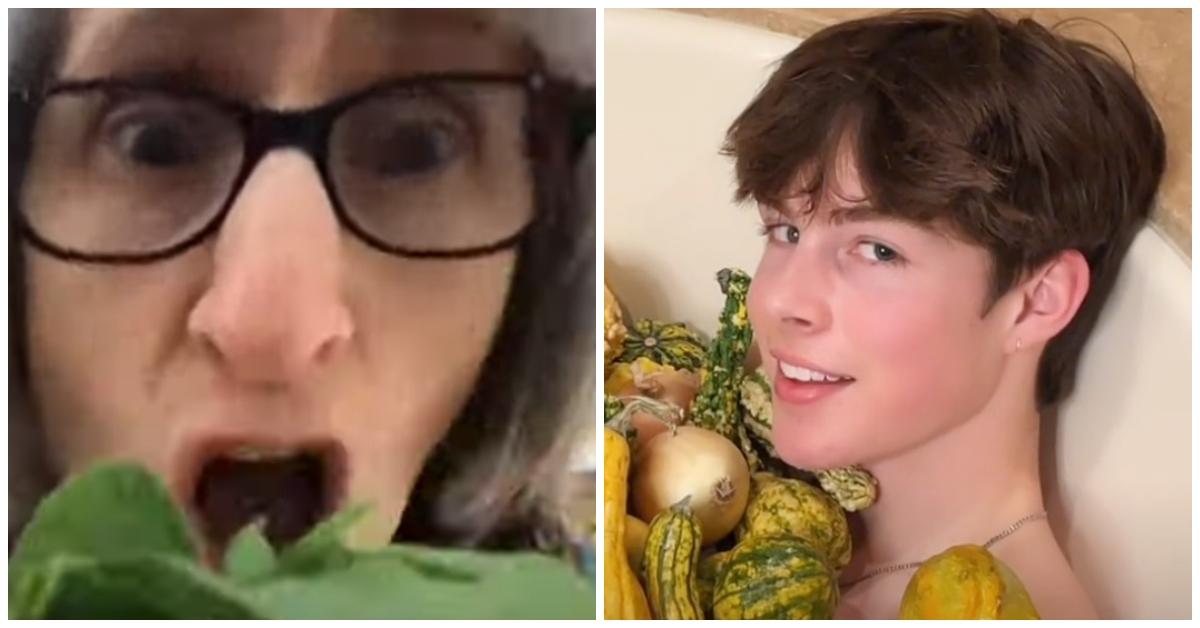 In addition to having a knack for coming up with viral "challenges," dancing, lip-syncing, and editing videos, TikTok creators tend to be superstars at remixing songs, which sometimes make for truly viral bangers. Recently, creators on the app have banded together to create TikTok's polarizing "Eat Your Vegetables" song, which actually remixes the app's infamous plant-based activist, That Vegan Teacher. Despite the controversy surrounding That Vegan Teacher, the song is legitimately a bop.
Article continues below advertisement
Keep reading for more on the backstory behind the viral tune that remixes Miss Kadie's haunting voice, and for a roundup of our favorite videos that have been created with the vegetable-loving jam. That Vegan Teacher wasn't destined to stay on the app until the end of time, but as dedicated fans of fresh fruits and vegetables, this song is honestly a TikTok sensation that we at Green Matters can definitely get behind. So to start, watch Miss Kadie's original video, below.
Article continues below advertisement
What are the origins of TikTok's "Eat Your Vegetables" song?
"Eat Your Vegetables" takes a strange sound byte from an old That Vegan Teacher video. Before the controversy that led to her removal from TikTok, Miss Kadie posted the above video of herself voraciously eating lettuce while shouting in a high-pitched voice "eat your vegetables" (we didn't understand it either). In September 2021, TikTok user @sulfateoctagon took the sound byte and remixed it with $uicideboy$ 2020 song "…And to Those I Love, Thanks for Sticking Around," as per Know Your Meme.
The original remixed video was accompanied by a clip from the video game Grand Theft Auto that featured a man falling from the sky. The video unexpectedly ended up garnering millions of views within one week, and has continued to grasp the attention of major TikTok audiences. Take a moment to watch said original video that remixed That Vegan Teacher's voice, below, for a full understanding of the trend's history and where it all began.
Article continues below advertisement
A wide range of amazing videos have come from the "Eat Your Vegetables" TikTok song.
As you would probably imagine, a wide range of masterpieces have been come from the "Eat Your Vegetables" song. TikTok has truly gone all out with this vegan-friendly jam, by balancing produce on dog's heads, choreographing dances with people dressed as lettuce, showing off delicious food porn creations, and beyond. Although we don't necessarily support the tactics that Miss Kadie used during her time on the app, her voice has certainly made for a fantastic TikTok trend.
Article continues below advertisement
Take a look at a handful of our favorite examples of "Eat Your Vegetables" videos, below. Although this isn't nearly half of the TikTok creations that have used this sound byte (there are literally millions), these are a few highlights we've seriously been loving lately.
Article continues below advertisement
Article continues below advertisement
Article continues below advertisement
Article continues below advertisement
Article continues below advertisement
And last but not least, here's the one we made: