Alison Brie Wants You to Plant Trees With Her for Earth Day (Exclusive)
Alison Brie has partnered with the Planet Oat Project and One Tree Planted to plant trees in honor of Earth Day.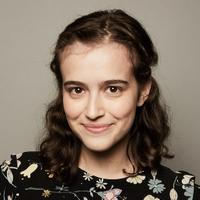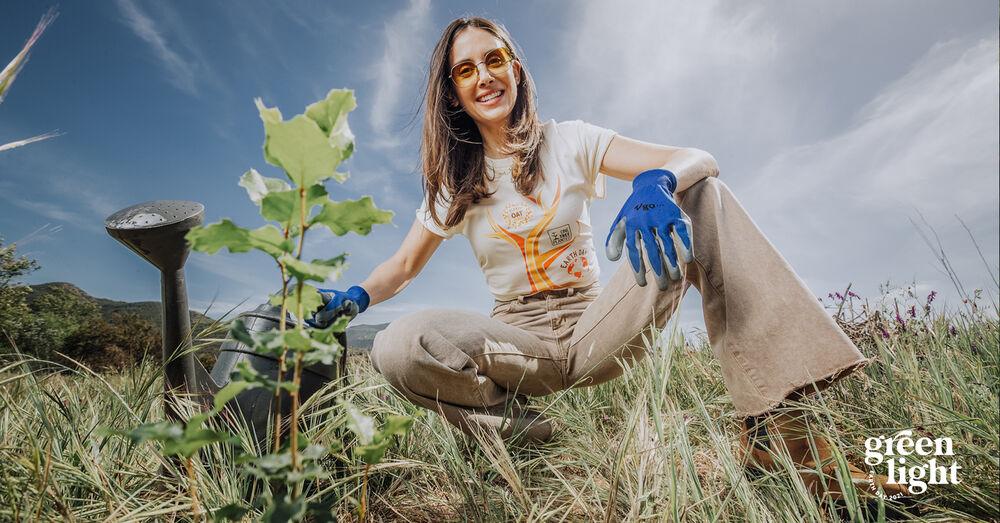 If you're a fan of Alison Brie, you know that the actress has always used her platform to advocate for causes she believes in.
Article continues below advertisement
"I just think it's the right thing to do," Brie tells Green Matters exclusively. "I think everyone should be allowed to advocate for what they believe is right … If it can be helpful to show others my opinions about things, if it helps even one person to think about something in a different way, then I think it's important to do."
We recently caught up with Brie over the phone to learn more about how she'll be giving back for Earth Day this year, how she and husband Dave Franco have expanded their family during the pandemic, and how she feels about a potential Community movie as well as Promising Young Woman's Oscar nominations. Keep reading to hear everything the GLOW star had to say.
Article continues below advertisement
Alison Brie is celebrating Earth Day by planting trees.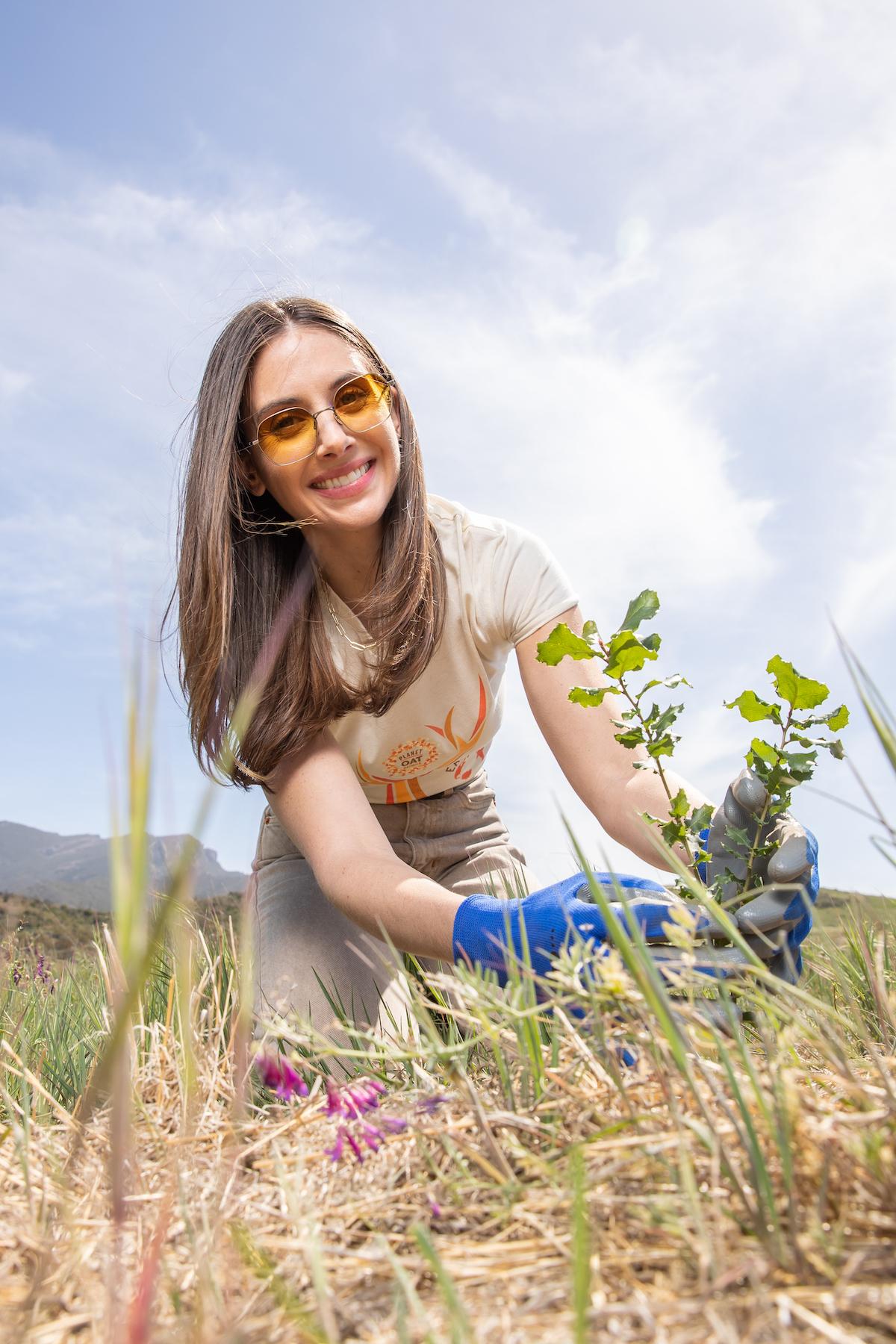 After wildfires destroyed parts of California last year, Brie found herself waking up to the ways climate change is hurting the planet. "I think after the wildfires in California ... seeing the impact of that, there were some really special places up in Napa that fully burned down, some beautiful areas that I had visited, that were totally wiped out by those fires," she tells Green Matters over the phone.
So in honor of Earth Day this year, the actress recently visited Rancho Sierra Vista in Malibu, Calif. to plant trees and help support reforestation in her home state. She did so as part of her role as ambassador to oatmilk company Planet Oat's Planet Oat Project, in partnership with tree-planting organization One Tree Planted.
Article continues below advertisement
"To hear about an organization that's really dedicated to reforestation and is helping to get people involved in a really simple way is inspiring to me, because I think it can feel daunting," Brie tells us. "I've always wanted to help give back to the Earth and to our planet, and I think we don't always know how or have the right resources, and One Tree Planted makes it really simple."
Article continues below advertisement
Since the start of the pandemic, "I certainly have felt a real impetus to give back in general to my community and it's hard to always know how," Brie says.
"Planet Oat doing the Planet Oat Project is really cool to me, because I'm always trying to buy good products that have a small carbon footprint, trying to learn more, and be mindful of the things that we're purchasing," she continues. "So it works out great to love this delicious oatmilk that then has this whole project about supporting organizations that are focusing on clean land and wildlife conservation and clean water efforts."
Alison Brie and Dave Franco kept busy during quarantine by adopting two kittens.
Brie and husband Dave Franco released a movie together during quarantine titled The Rental. But their most exciting joint venture over the past year has been welcoming two new family members: Max and Otis, two kittens they adopted from MaeDay Rescue over the summer.
Article continues below advertisement
"At the start of the pandemic we lost our cat Harry. He was quite old, and he was the last of our two cats. And about a month later, I was like, 'OK it's time for kittens,'" Brie recalls. She started following a bunch of local rescue groups on Instagram, and as soon as she saw MaeDay post a photo of Otis and Max, she reached out, and luckily, she and Franco were able to adopt the two kitties.
"We just love them so much, little Otis and Max, they're standing right next to me right now. We're all very codependent because they've been raised in quarantine," she jokes.
Article continues below advertisement
Alison Brie is down for a 'Community' movie or reunion.
Community fans have been clamoring for the cast to reunite and make a movie — and when we asked Brie if she'd be down, there was no hesitation. "Yes, absolutely," she says. "I was literally texting with the Community cast this morning. We text every day. I think that we all love each other so much that we'd all be excited to do something like that."
She's also psyched for the upcoming Academy Awards, as her film Promising Young Woman has five nominations, including Best Picture.
Article continues below advertisement
"I was so honored to be a part of that movie and I'm so excited for everybody involved. I think [writer and director] Emerald Fennell is such a fantastic talent, she has such a unique voice, and what she did with this movie was highlight a really dark but important topic in a way that felt entertaining," she says. "I just think it's all so deserved. It makes me really excited when good people who are doing really positive good work, when their work is highlighted and appreciated. And Carey [Mulligan] is so great in the movie, I'm just excited for everybody really."
With Earth Day and the Oscars on the near horizon, Alison Brie has so much to celebrate — if you'd like to join her in giving back this Earth Day, check out One Tree Planted's Earth Day 2021 tree-planting events, as well as our roundup of trash cleanups around the U.S.
This article is part of Green Matters' 2021 Earth Day programming, #GreenMattersGreenlight: A week-long campaign spotlighting ways you can protect the planet for Earth Day and beyond. We're celebrating planet Earth giving us the greenlight to take climate action.