Greta Thunberg Pleads Not Guilty for Protesting a London Oil Conference
Greta Thunberg joined in a major protest of the oil industry in London, where she was arrested — and subsequently appeared in court to plead not guilty.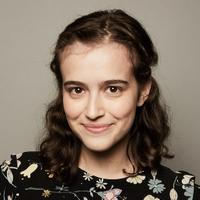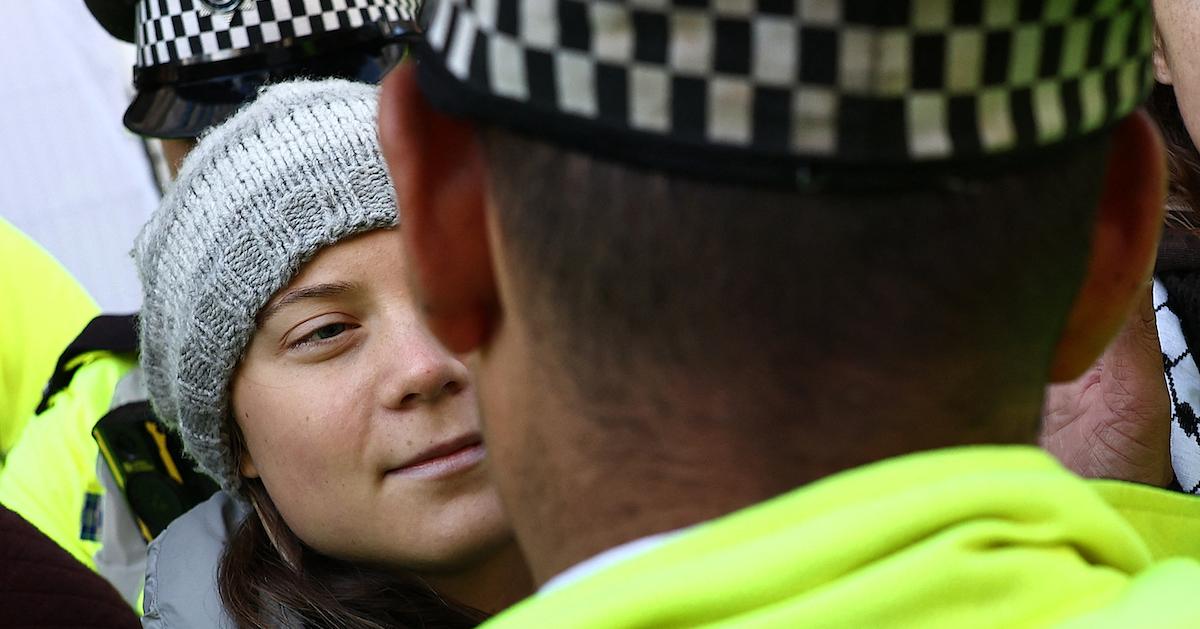 The Gist:
In October 2023, Greta Thunberg was arrested at an oil industry protest.
In November 2023, the climate activist denied the charges, pleading not guilty.
Thunberg has been arrested several times for participating in climate demonstrations and protests.
Article continues below advertisement
In mid-October 2023, Greta Thunberg joined in a major protest of the oil industry in London. Along with several other protesters, Thunberg was arrested for a public order offense — and a month later, she appeared in court and pleaded not guilty.
Keep reading for all the details on this protest; Thunberg's involvement, arrest, and plea; and for a running tally on how many times she has been arrested.
Article continues below advertisement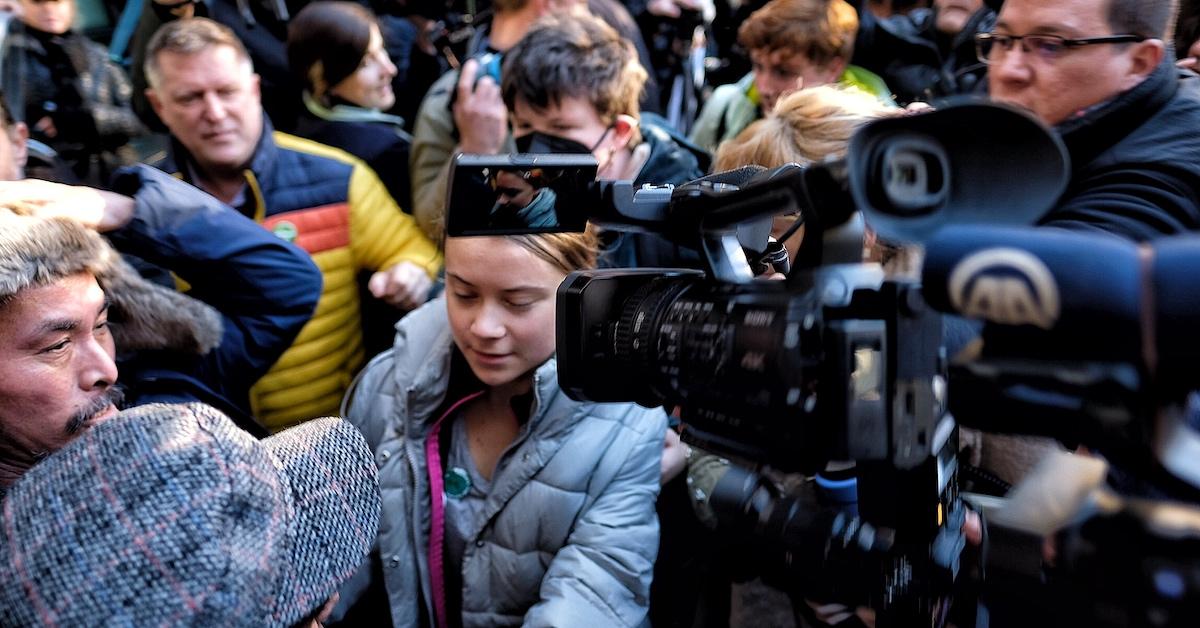 Greta Thunberg pleaded not guilty in November 2023, one month after being arrested.
On Wednesday, Nov. 15, Greta Thunberg appeared at the Westminster Magistrates' Court in London, where she pleaded not guilty to her public order offense, as reported by The Independent.
The court charged Thunberg with violating the U.K.'s Public Order Act 1986's Section 14, which refers to "imposing conditions on public assemblies," since the activist blocked a highway during the demonstration.
AP News reported that Thunberg verified her personal details during her court appearance, but the court did not read her address out loud to protect her safety.
So why exactly was Thunberg arrested?
Article continues below advertisement
Greta Thunberg protested the oil industry's Energy Intelligence Forum in London in October 2023.
On Tuesday, Oct. 17, 2023, Greta Thunberg was one of several hundred climate activists who protested the Energy Intelligence Forum (EIF), a conference that is often nicknamed "the Oscars of oil," according to The Guardian. The forum event is really run by the oil industry, with various oil industry executives and government officials present.
For the protest, which was arranged by Fossil Free London and Greenpeace, the protesters gathered outside of the event's venue, the InterContinental London Park Lane.
Article continues below advertisement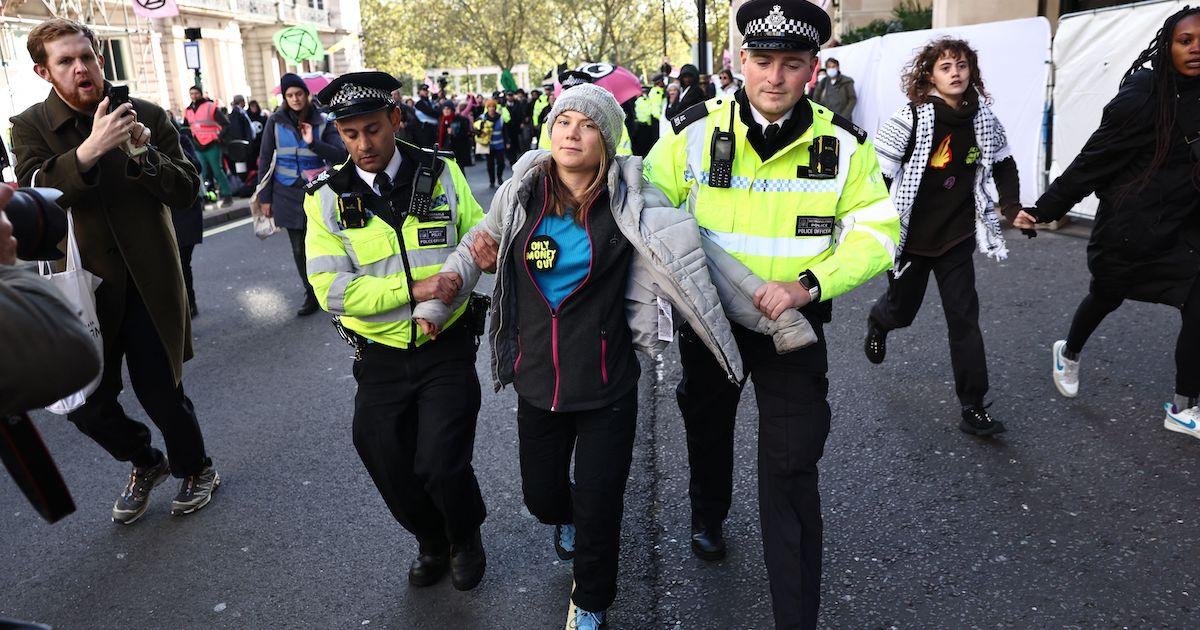 "The elites of the oil and money conference, they have no intention of transition," Thunberg told reporters before the protest began, as reported by The Guardian. "Their plan is to continue this destructive search of profits. That is why we have to take direct action to stop this and to kick oil money out of politics. We have no other option but to put our bodies outside this conference and to physically disrupt [it]."
Soon, the activists worked to block the hotel's entrances, while holding banners reading "oily money out" and chanting "cancel the conference," as per AP News. Some also held up pink umbrellas, while others lit smoke flares.
Article continues below advertisement
Additionally, Greenpeace activists with climbing equipment rappelled down the hotel while carrying a banner that stated "make big oil pay" — though the wind got in the way of them fully rolling down the banner, as per The Guardian.
However, that spectacle was far from the most newsworthy part of this protest.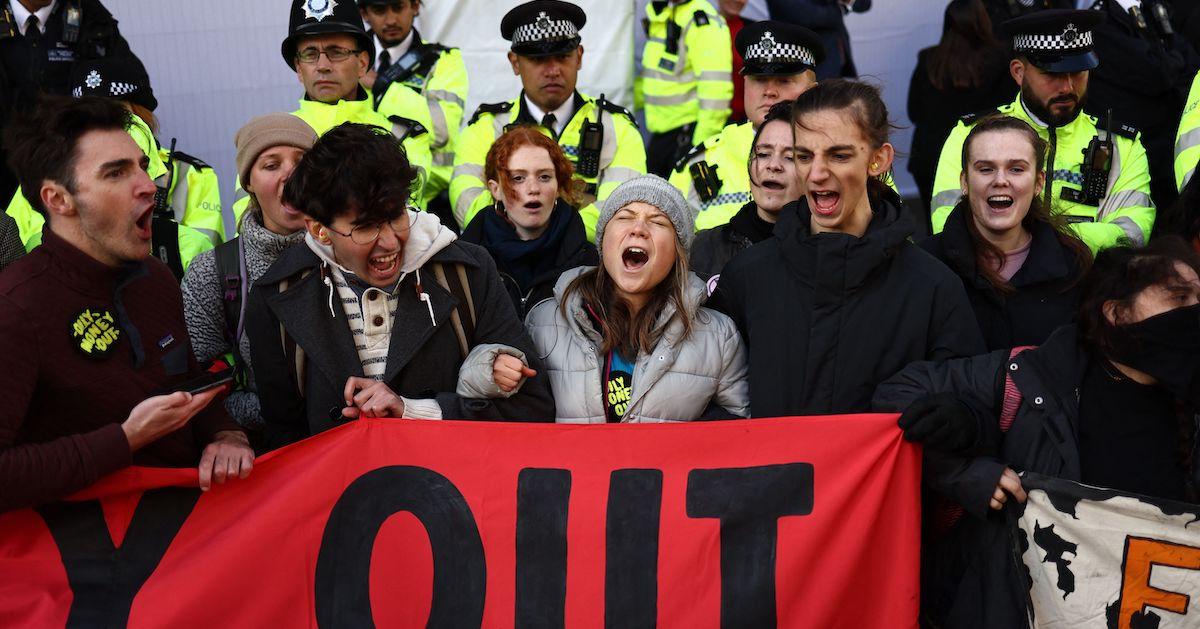 Article continues below advertisement
Why was Greta Thunberg arrested in London?
During the protest, organizing group Fossil Free London confirmed on Twitter (aka X) at 1:28 p.m. local time that Thunberg "has just been arrested." An Associated Press photographer also confirmed that they saw Thunberg "being led away by officers and taken into a police vehicle, along with about 10 other activists."
Photos and videos on Getty Images and social media also show Thunberg being carried away by policemen, and being detained in a police van. She appeared to be smiling after she was placed in the van.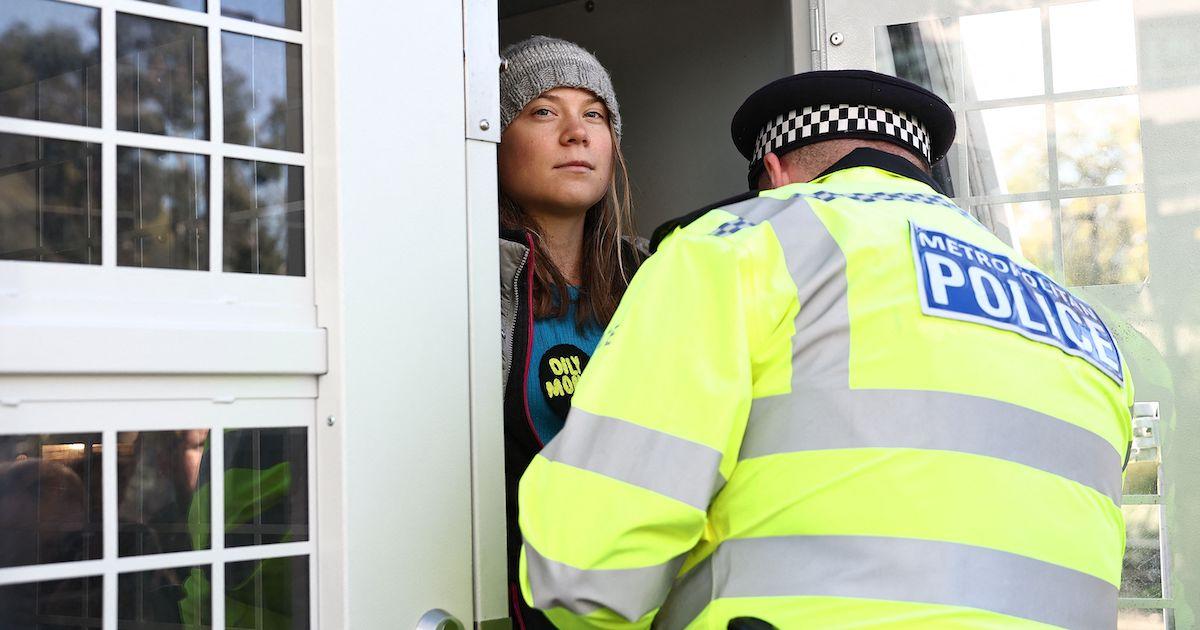 Article continues below advertisement
The London police also stated that five of the people arrested were "being held on suspicion of obstructing the highway," though it's unclear if Thunberg was part of that group. It's also unclear if Thunberg has been released yet, as of publication.
"Arrests like these will not deter us. Our right to protest is our own, it is not given to us by the Government," stated Fossil Free London organizer Nuri Syed Corser, as per CNBC.
Article continues below advertisement
How many times has Greta Thunberg been arrested?
As of publication in November 2023, Greta Thunberg has been arrested two times, but detained a total of three times. She was also removed from a protest once.
Her first public detainment happened in January 2023, while participating in a sit-in protest of the proposed demolition of Lützerath, an abandoned coal village in Germany. Though some places initially reported that Thunberg was arrested there, police clarified to The BBC that Thunberg was not actually arrested, she was just detained by police; she was not formally charged with anything, and she was released pretty quickly.
Article continues below advertisement
In March 2023, Thunberg participated in a protest outside of Norway's ministry of finance in Oslo, Norway. The protest was against the construction of wind farms on Sámi reindeer grazing grounds. During the demonstration, two police officers carried Thunberg away from the protest and placed her on a bench; Thunberg did not resist, as reported by Politico. She was not technically detained or arrested here, just removed.
Then in June 2023, Thunberg was officially arrested for the first time. It happened in Malmö, Sweden, where Thunberg and other protesters were blocking oil tankers and reportedly "refusing to obey police command to leave the scene," as DW reported at the time.
And, as detailed above, in October 2023, she was arrested during a London protest against an oil conference.
This article, originally published Oct. 17, 2023, has been updated to include the news that Greta Thunberg pleaded not guilty.