Greenpeace Day: What It Is, the Organization's New Co-Executive Director, and More
Greenpeace day is just around the corner, but what is the significance of this environmentally focused holiday?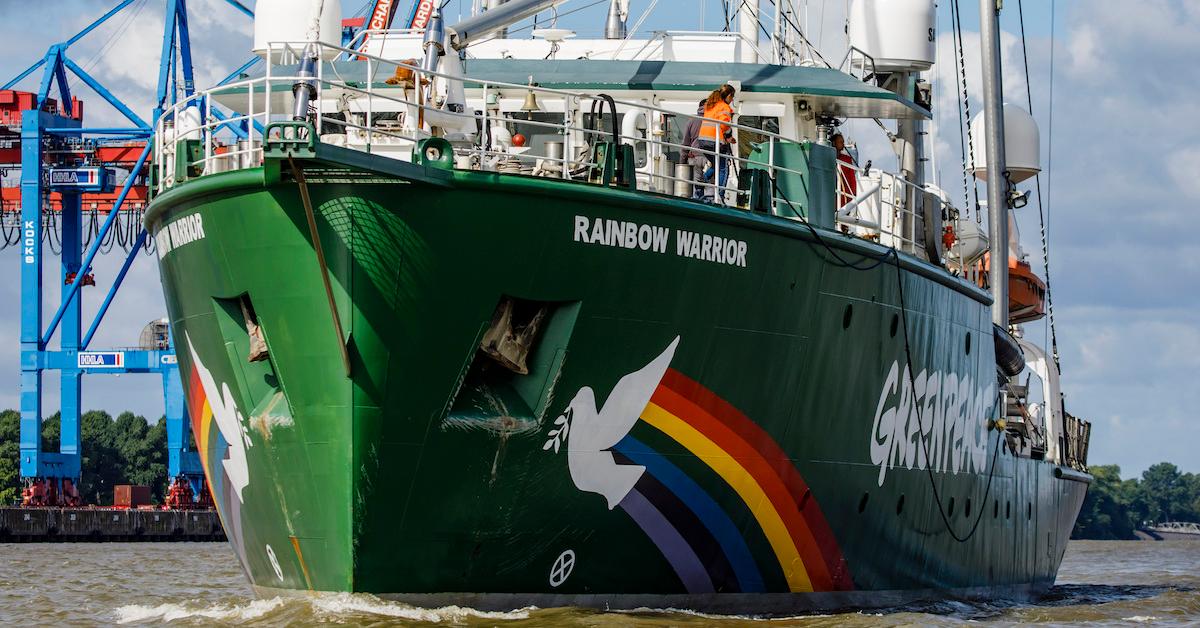 On Sept. 15, environmental activists the world over will celebrate Greenpeace Day. While this Earth Day-like holiday might seem like a rehashing of an idea that should be on everyone's minds regardless, its origins are tied more to action than they are to appreciation. Greenpeace Day is a holiday that commemorates environmental activism and recognizes the importance of peaceful protest as a means of achieving world-saving, protective measures against environmentally destructive actions.
Article continues below advertisement
What is Greenpeace Day and how does one celebrate it?
Greenpeace, as an organization, was first formed on Sept. 15, 1971. According to the National Day Calendar, Greenpeace Day was created in 2011 by Gregor Robertson, the mayor of Vancouver, as a way of commemorating that event and honoring peaceful protest in all its forms. It's a day to actively participate in conservation and protest against destructive concepts such as carbon emissions, pollution, plastic use, social injustice, deforestation, and the poaching of endangered species.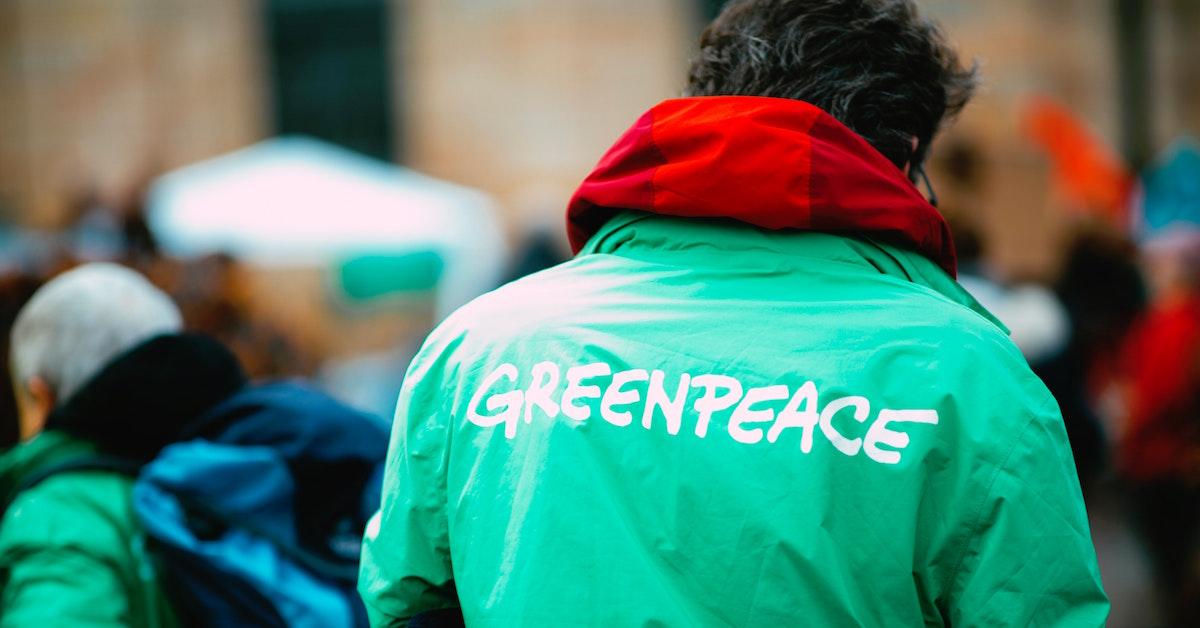 Article continues below advertisement
What does Greenpeace do?
Greenpeace's official mission is to bring together its worldwide network of campaigning organizations in order to find solutions that will make for a greener, more peaceful future. According to the official Greenpeace website, that mission is accomplished through a combination of peaceful protest and creative communication that exposes environmental issues across the globe. Considering that members of Greenpeace International can be found in over 40 countries, the goal is imminently doable.
In order to accomplish this, Greenpeace relies on contributions from both foundation grants and individual supporters. However, according to Learning to Give, Greenpeace does not accept donations from corporations or governments. The notion here is that by refusing the financial aid of those organizations, Greenpeace is free from corruption, and allowed to maintain its much-vaunted, objectivity, integrity, and independence.
Article continues below advertisement
What to know about Greenpeace's first Black co-executive director, Ebony Twilley Martin:
Ebony Twilley Martin joined Greenpeace in 2013, per NBC News, after her son was diagnosed with environmentally-induced asthma. As a Black woman, she hoped to bring on more POC members, and on Wednesday, Sept. 7, 2021 she got a promotion, and she became the organization's first Black co-executive director. She is going to manage operations and hopes to engage more Black communities, and strengthen the organization's sexual harassment policies.
Article continues below advertisement
"It feels amazing," she told NBC News about her promotion this week. "In this role, my goal is to reach out to other folks like me that don't always see themselves reflected in this movement or don't always know how to join the ranks of the movement."
Article continues below advertisement
How has Greenpeace helped the planet?
In the years since its creation, Greenpeace has done much good for the planet. According to Learning to Give, Greenpeace International has helped to eliminate toxic chemicals in the products of five different companies and aided in the preservation of The Great Bear Rainforest. The organization has impacted whaling practices through protests at sea and run campaigns in cities like Buenos Aires which have since instituted zero-waste policies. And those are just the most recent accomplishments.
Article continues below advertisement
Is Greenpeace legit?
As with any worldwide organization, the question of Greenpeace's legitimacy has been the topic of much debate over the years. According to Activist Facts, Greenpeace is the single largest environmental organization in the world. In addition to being in 40 countries, Greenpeace also has 3 million offices worldwide. The charity organization also takes in about $368 million a year according to Big Green Radicals.
Though there is no denying that Greenpeace has done much in favor of environmentalism, its questionable financials and reputation for alarmism and fear-mongering have led to some concern. Then there's Greenpeace's sometimes strange opinions and definitions regarding what constitutes "scientific fact" and "peaceful protest."
Article continues below advertisement
Back in 1991, Forbes described Greenpeace as "a skillfully managed business" and accused it of using tactics and manipulation that "would bring instant condemnation if practiced by a for-profit corporation." Put together, that's more than enough to take anything that Greenpeace says with a grain of salt.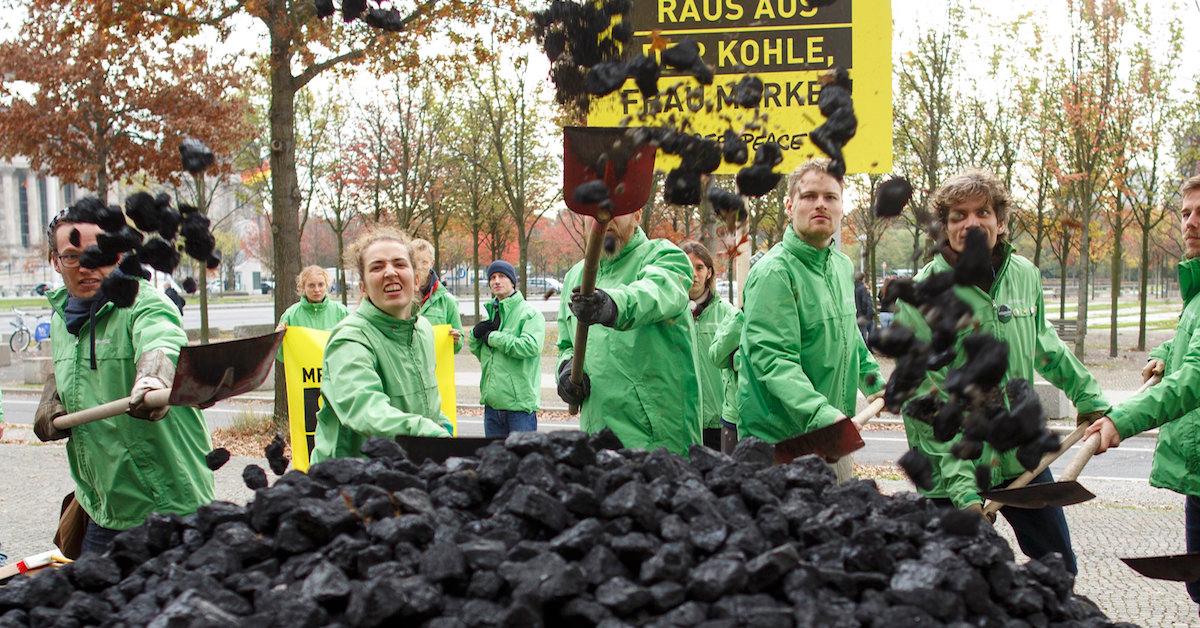 Why did founder Patrick Moore leave Greenpeace?
Patrick Moore was one of the founding members of Greenpeace and served as president of the Canadian branch of the organization for nine years before becoming president of Greenpeace International for seven years after that. However, according to Greenpeace itself, Moore's misrepresentations, occasional anti-environmental rhetoric, and pro-corporate leanings might have contributed to his eventual departure.