Ben the Andean Bear Escapes From STL Zoo Enclosure Not Once — But Twice
In February 2023, Ben the Andean bear escaped his enclosure at the St. Louis Zoo twice – but he's doing just fine.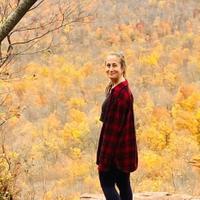 Article continues below advertisement
"Yesterday, around 8 a.m., a male Andean bear named Ben was discovered outside of its habitat in the River's Edge," the STL Zoo wrote in a Facebook post following the first incident. "The Zoo Animal Emergency Response protocol was implemented and various team members responded accordingly. Thankfully, at approximately 9:40 a.m., the bear was secured near his habitat and staff were able to tranquilize and safely return him to the indoor holding area."
"... we have no reason to believe that there was any human fault or tampering that led to the bear's escape out of its outdoor habitat," the post continued. "Instead, it would appear that the very curious bear meddled with the steel mesh in just the right spot of the outdoor habitat, causing a cable to give way, which then allowed the bear to work his way out. Team members will continue to inspect this habitat and make decisions to make it even more secure than it is now."
Article continues below advertisement
What to know about Ben's STL Zoo escapes:
Those who have visited the STL Zoo know that Ben the 450-pound Andean bear is an adorable icon. But evidently, he's also an escape artist.
On Feb. 7, according to a press release from the zoo, he escaped by fiddling with the steel mesh on his outdoor habitat. A cable broke, and he was able to get out. Luckily, it happened relatively early in the morning, before guests started arriving. Once he returned to the vicinity of his cage, after almost two hours, he was tranquilized and put back inside.
Article continues below advertisement
And while employees supposedly abided by the Zoo Animal Emergency Response protocol, it happened again only a few weeks later.
On Feb. 23, around 1 p.m. (when guests were present), Ben escaped his outdoor habitat a second time. Team members responded accordingly, while guests and staff were ushered to indoor facilities. In a little less than an hour, Ben was caught and given a medical exam. He was doing just fine, and zoo operations resumed to normal.
The STL is working in tandem with the Association of Zoos & Aquariums (AZA) Bear Taxon Advisory Group (TAG) now, per the press release, as something clearly isn't working. Ben is a curious young bear, and this is likely to keep happening if something different isn't done soon. Thankfully it didn't result in any tragedies, but if it did, it would be at the hands of the zoo.
Article continues below advertisement
Who do animals keep escaping from their zoo enclosures?
Oddly, 2023 has been the year of zoo animals escaping from their enclosures.
Earlier this month, Flaco the owl escaped his Central Park Zoo enclosure in New York City after his enclosure was broken into. And even though the zoo was initially hesitant about letting him fly free in Central Park, Flaco has been thriving in his new life of freedom. He now hunts on his own, and is able to survive independently.