17 Years After Escaping Kansas Zoo, Pink Floyd the Flamingo Is Thriving in the Texas Wild
A Kansas zoo's escaped flamingo, who is named Pink Floyd, has just been spotted in the Texas wild.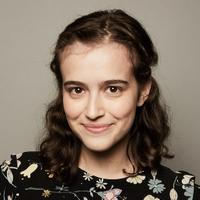 Considering humanity's love of eating meat and visiting zoos, you wouldn't think participating humans would care for animal-escapes-from-slaughterhouse-or-zoo stories — but for some reason, everyone loves these tales of animals claiming their own freedom.
And one such story that has been entertaining humans for 17 years just keeps getting better: A Kansas zoo's escaped flamingo, who is named Pink Floyd, has just been spotted in the Texas wild — presumably in search of a "Great Gig in the Sky" that zoos simply do not allow flamingos.
Article continues below advertisement
Pink Floyd the flamingo escaped a Kansas zoo 17 years ago, and is now free in Texas.
As reported by The New York Times, in 2003, a group of about 40 African flamingos were brought from Tanzania, Africa to the Sedgwick County Zoo, located in the Kansas city of Wichita.
Article continues below advertisement
Pink Floyd (it's unknown if Pink Floyd is male or female) was amongst the 40, each of whom had to get regular feather clipping. While the zoo's bird curator explained that the process of wing clipping does not hurt the flamingos, the point of it is to prevent the birds from flying away, leaving them subjected to a life without ever getting to spread their wings and fly.
However, in the summer of 2005, the zookeepers fell behind on wing clipping for two birds — Pink Floyd, who was known as No. 492, and No. 347 — who both promptly took advantage of the opportunity to escape. While there have not been any reports of No. 347 sightings over the past 17 years, Pink Floyd has actually been spotted in Texas a number of times since the great escape.
Article continues below advertisement
Most recently, in March 2022, a Texas fishing guide named David Foreman was shocked to spot Pink Floyd while on a fishing boat near ​​Port Lavaca, along Texas' Gulf coast, as reported by The Guardian. He shared footage he took of the flamingo with the Texas Parks & Wildlife Department, which confirmed the identity as Pink Floyd on Twitter.
"Pink Floyd has returned from the dark side of the moon," the department tweeted.
Not only does Pink Floyd still wear a leg tag reading "No. 492," but the department's Julie Hagen noted that Pink Floyd had been spotted in the same area around the same time of year in the past, as per The Times.
Article continues below advertisement
According to Google Maps, ​​the Sedgwick County Zoo and Port Lavaca, Texas are about 700 miles apart. Because Pink Floyd made such a long journey — and clearly prefers being a free agent as opposed to a captive bird — the zoo has stated it does not plan to capture Pink Floyd, as per AP News.
Article continues below advertisement
How long does a flamingo live?
According to a 2018 report by The New York Times, Pink Floyd was likely around 3 years old when arriving at the Sedgwick County Zoo in 2003, meaning the flamingo is around 22 years old as of 2022. And Pink Floyd could actually have decades of life ahead.
Reports vary on the exact lifespan of a flamingo, as factors in different areas of the wild can impact how long a flamingo lives. The Smithsonian's National Zoo claims American flamingos usually live between 40 and 60 years, and BBC Wildlife Magazine says that some flamingos have been reported to live up to 70 years.
Article continues below advertisement
Since African flamingos are not native to Texas, Pink Floyd may not have to worry about natural predators in the Lone Star State, which may help extend the runaway's lifespan.
Green Matters' new book, Green Living, is the perfect guide to living an eco-friendly lifestyle for people at every stage of the process. You can order Green Living here.