Animals Like Happy the Elephant Should Have Rights — In Panama, They Do
Who is Happy the elephant? Many believe the Bronx Zoo icon deserves her own rights — and now in Panama, animals and nature both have rights.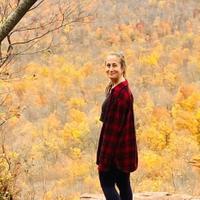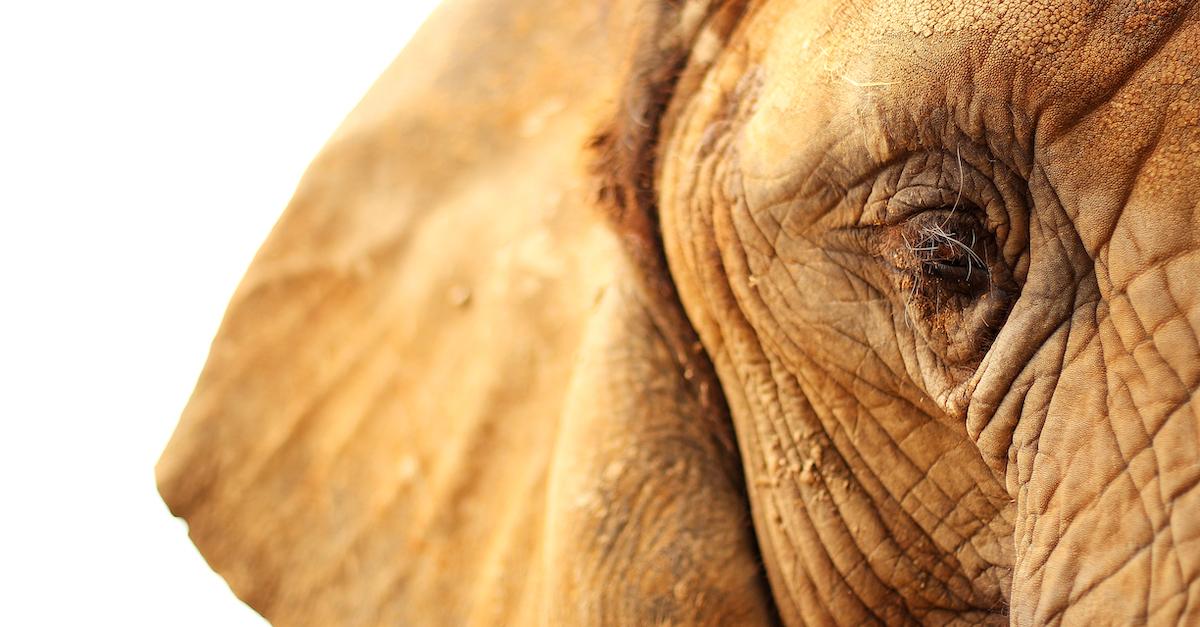 If you live in the Big Apple, you may be familiar with the Bronx Zoo's Happy the elephant. The gentle giant has been living in the infamous New York institution for over 40 years. And despite her name, the animal's backstory and current state evidently isn't so happy. After getting kidnapped from her herd in Thailand, she was brought to drive-thru zoo in California and was eventually transferred to New York in 1971. Now, conservationists are looking to have her tried for freedom, as a human.
Article continues below advertisement
In 2018, Michael Gold of The New York Times wrote a heartfelt story titled, Is Happy the Elephant Lonely? Free Her, the Bronx Zoo Is Urged. The story delves into her upbringing, why she's been alone in her enclosure for the last 14 years.
"... is Happy happy? It depends on whom you ask," Gold wrote. He also delved into a case that was filed by the Nonhuman Rights Project (NhRP), urging the New York City zoo to release her and several other mammals to sanctuaries.
While that case is ongoing, many other organizations have filed cases to free Happy from the Bronx Zoo. Likewise, Panama recently gave nature and animals rights, just like humans and corporations. Keep reading for more on this fascinating debate.
Article continues below advertisement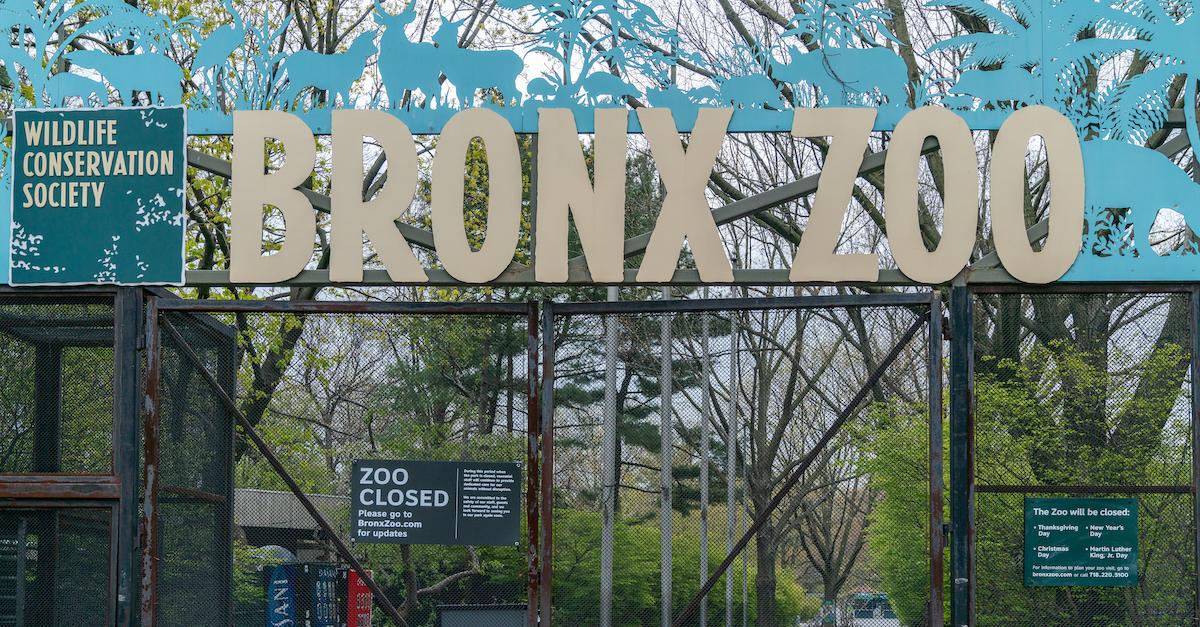 Many organizations have filed cases against the Bronx Zoo, to free Happy the elephant:
While many U.S. laws treat animals as possessions, Nonhuman Rights Project v. James Breheny, et al. petitioned to move Happy from the zoo, trying her as a human being, per The New Yorker.
The case began in 2019, but the organization had filed many other cases on behalf of chimpanzees at other New York zoos. Defendant Kenneth Manning of the Wildlife Conservation, which runs the Bronx Zoo, used this as ammo, reiterating that animals don't deserve rights like humans do, and that Happy was just fine.
Article continues below advertisement
Happy has been alone in her enclosure for 16 years, because of a spat that happened years ago — despite the fact that elephants are very social animals. When it gets cold, they are moved to even smaller stalls. Needless to say, the 8,500 pound elephant deserves more.
In 2006, the Bronx Zoo announced it would no longer acquire elephants, and zoos have stopped allowing them. And while the Wildlife Conservation Society has reportedly done quite a bit in conservation, the Bronx Zoo's insistence on keeping Happy is terrible.
The Bronx Zoo insists that she is content, that she is too old to move, and that they know her better than anyone else. The NhRP has offered to drop the case if the zoo sends Happy to an elephant sanctuary, but for years, the institution has continued to refuse.
In February 2020, the NhRP lost its case. Because Happy is not human, she will continue to not have a voice, and many believe nothing will come of her case — though supposedly the group is looking to appeal the case.
Article continues below advertisement
If Happy is set free, where will she go?
Per an NhRP document, if Happy were freed, she would be sent to one of two sanctuaries. Tennessee's The Elephant Sanctuary offers 2,700-acres of lakes, pastures, and woodlands, while The Performing Animal Welfare Society ARK 2000 offers many acres of space, has stimulating activities, and various topographical features. Both specialize in helping traumatized elephants — both physically and mentally.
Elephant expert Dr. Joyce Poole stated in the document this is undoubtedly the best option.
Article continues below advertisement
"[The defendant]... appears to be unaware of the extremely positive transformations that have taken place when captive elephants are given the freedom that larger space in sanctuaries or release back to the wild offer... The claims in relation to Happy, that she does not do well with change; that she will not survive the transport; that a transfer to a sanctuary will be too stressful; that she doesn't know how to socialize; that her unique personality is problematic, have been disproven," she said.
"In fact, elephants with serious physical or psychological problems in zoos have usually become more normal functioning elephants when given more space in a sanctuary," Poole continued.
Our fingers are crossed for Happy — nobody deserves to be living in a cage.
Article continues below advertisement
Plants and animals in Panama now have rights.
Witnessing harmful fishing practices inspired marine conservationist Callie Veelenturf to advocate for a rights-based approach in nature conservation. According to EcoWatch, she pitched Rights of Nature to the Panama government in 2020, to protect the vast array of marine and plant life.
"In short, this law recognizes that just as humans have inherent rights for existing (and similarly corporations) that Nature does as well," Michelle Bender of Earth Law Center explained.
Article continues below advertisement
Two years later in February 2022, Panama's president, Laurentino Cortizo, passed Rights of Nature as law. This now also allows people to more easily advocate for protective policies, acknowledges nature as a subject of law, requires respect and protection to nature, authorizes people to bring nature-related issues to court, to hold the government accountable, and beyond. Bolivia, Ecuador, Uganda, and Chile have similar laws — hopefully the U.S. follows suit to grant Happy, and other animals in need, the rights they deserve.
This article has been updated to include information about Panama's new law.
Green Matters' new book, Green Living, is the perfect guide to living an eco-friendly lifestyle for people at every stage of the process. You can order Green Living here.