Birth of a Baby Sumatran Rhino Provides Hope for the Critically Endangered Species' Future
Baby rhinos… it doesn't get much cuter than that.
In Indonesia, a baby Sumatran rhino was just born at a sanctuary, which is a huge win for the critically endangered species. Keep reading for the details on the rainbow baby rhino, who arrived after her mother suffered through eight miscarriages.
Article continues below advertisement
A baby Sumatran rhino was born in an Indonesian sanctuary.
The Indonesian Ministry of Environment and Forestry just announced in a press release that a Sumatran rhino named Rosa gave birth to a female baby Sumatran rhino on March 24. She was born in the Sumatran Rhino Sanctuary (TNWK SRS), located in Way Kambas National Park in Lampung Province, Indonesia.
The newborn's name has not yet been revealed – but we're expecting an adorable birth announcement any day now.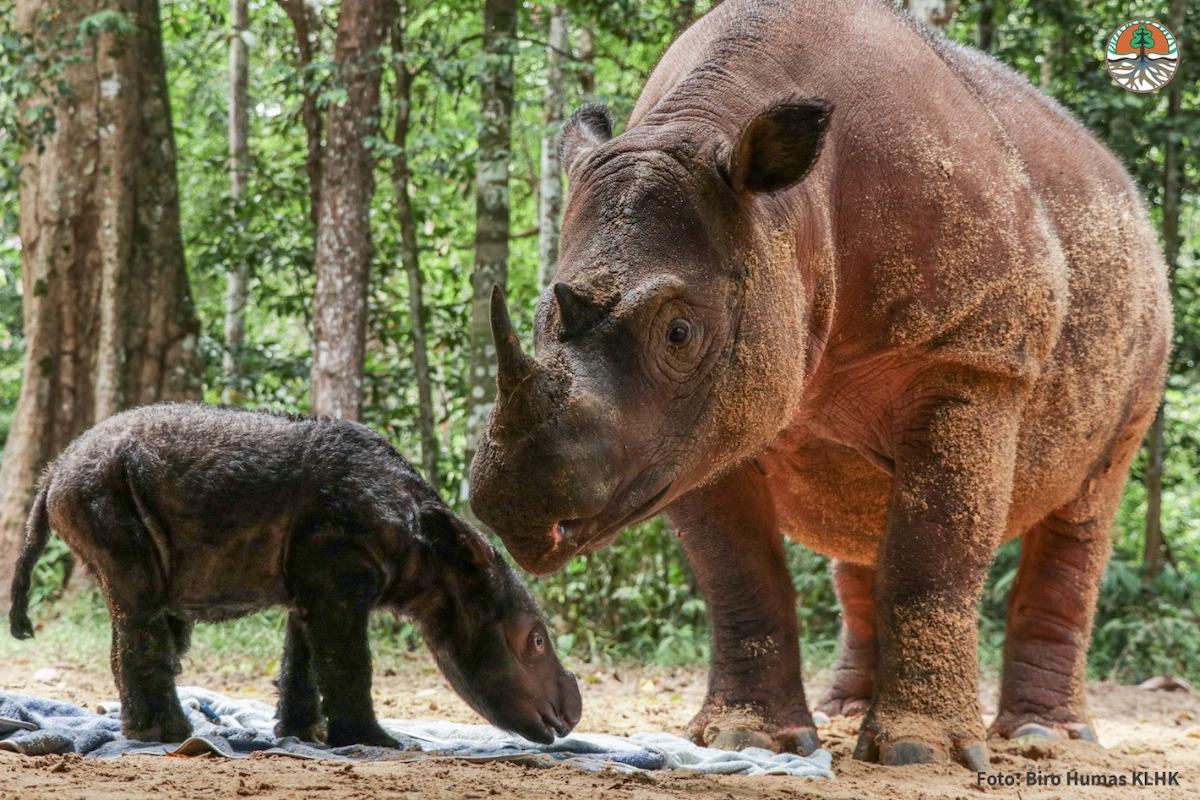 Article continues below advertisement
"The birth of the Sumatran rhino is good news amid the efforts of the Indonesian government and partners to increase the Sumatran rhino population," Wiratno, the Ministry's Director General of Natural Resources and Ecosystem Conservation said in a statement. "With the birth of the calf Rosa at SRS TNWK, we hope to continue to receive happy news from the births of other Sumatran rhinos in the future."
Rosa was transferred from the wild to the TNWK SRS in 2005. The staff has attempted to mate Rosa with males since 2015, and she became pregnant for the first time in 2017. Between 2017 and 2020, Rosa suffered eight miscarriages, causing her to develop uterine fibroids. She became pregnant for the last time in 2020, and after a 15 to 16 month gestation period, she has finally successfully given birth.
Article continues below advertisement
A team of veterinarians and nurses from various hospitals were there every step of the way during Rosa's pregnancy, the birth, and during postnatal care for both mama and child.
A male rhino named Andatu fathered the new rhino, and he lives in TNWK SRS along with Rosa, their baby, and other rhinos named Andalas, Bina, Delilah, Harapan, and Ratu. Andatu was born in the sanctuary in 2012, which made him the first Sumatran rhino to be born in captivity in Asia in 124, when a calf was born at India's Calcutta Zoo.
Article continues below advertisement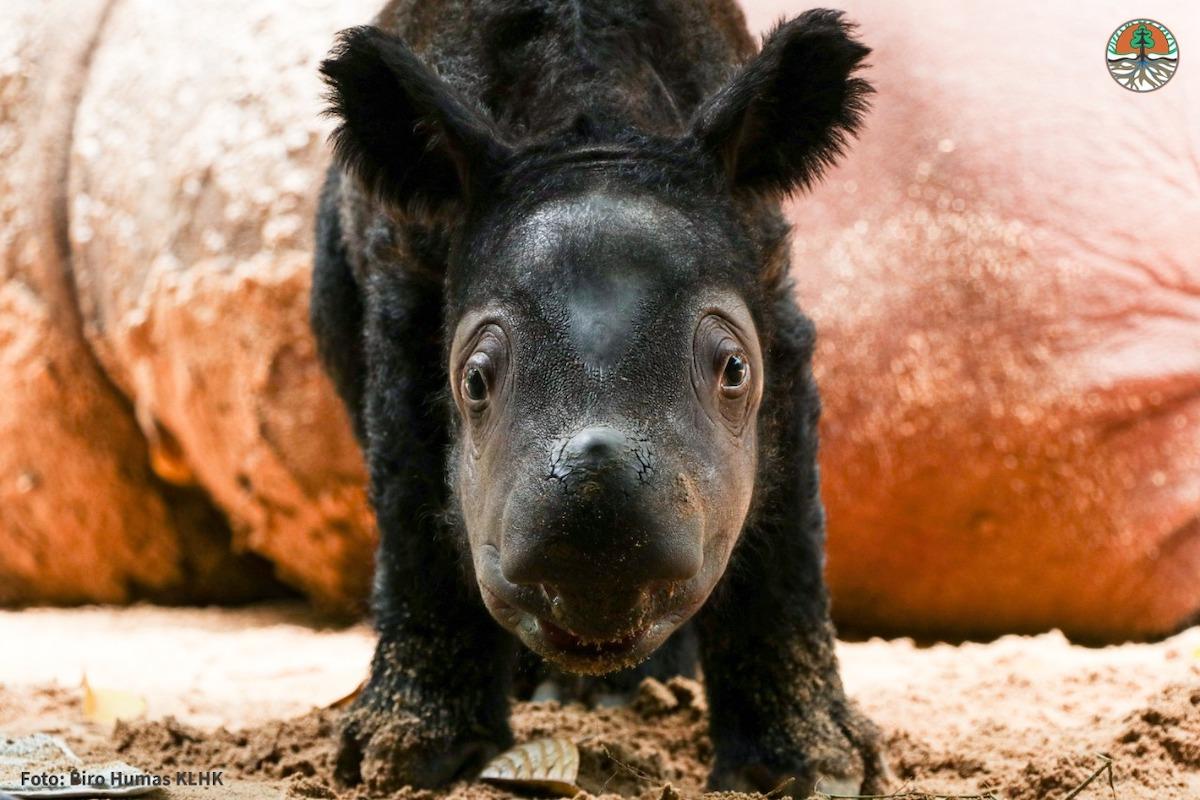 The Sumatran Rhino Sanctuary aims to repopulate the critically endangered species.
The sanctuary was created to protect the critically endangered species, to be the subjects of research, and to be part of a breeding program to help repopulate the species, according to Save the Rhino International.
Though sanctuaries are technically classified as captivity, they are much nicer places for animals than zoos. As Save the Rhino International notes, rhinos at TNWK SRS "live a semi-wild existence" that evokes living amidst nature, but also keeps the animals greatly protected from poachers and predators.
Article continues below advertisement
Each rhino enclosure at TNWK SRS is about 30 acres in size, which is immensely more space than any animal is given in a zoo. The sanctuary is also filled with native plant species that rhinos enjoy eating, as well as mud wallows, which rhinos bathe in.
Article continues below advertisement
The Sumatran rhino population is extremely tiny.
According to the International Rhino Foundation, there are only about 80 Sumatran rhinos left on Earth, meaning the Sumatran rhino is the most endangered rhinoceros species in the world. The charity notes that poaching rhinos for their horns has been a key driver in the rapid decline of the Sumatran rhino population, which has gone down by more than 70 percent in the last two decades.
Mongabay adds that habitat loss and trouble reproducing have also been major factors in the Sumatran rhino's decline.
Green Matters' new book, Green Living, is the perfect guide to living an eco-friendly lifestyle for people at every stage of the process. You can order Green Living here.