The Landfill Fire in Moody, Ala. Is Getting Federal Attention — After Two Long Months
A landfill fire in Moody, Ala. has been ablaze for almost two months now, and finally, the EPA has decided to step in to provide federal aid.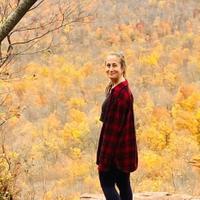 Article continues below advertisement
The government released a limited state of emergency, per WBRC6, to which Alabama's Department of Environmental Management stated:
"In response to the underground fire at a privately operated vegetative waste disposal site near Moody in St. Clair County, the Alabama Department of Environmental Management began collaborating early on with local authorities and the U.S. [EPA] about the best course of action to extinguish the fire and eliminate the smoke that has concerned many area residents."
"It was important to include the EPA given the fact that neither ADEM nor St. Clair County has the experience, expertise or oversight responsibility to lead this effort," the statement continued.
"Part of that collaboration was having the EPA perform air testing at and the near the site using an advanced mobile air monitoring unit, since ADEM does not have access to such a unit. ADEM is doing the water testing in nearby streams to determine what impacts if any were being caused by the fire."
Article continues below advertisement
Moody, Ala. is finally getting much-needed relief from being inundated with toxic fumes.
Moves are finally being made to protect a small Alabama city that's been engulfed in flames for far too long.
On Wednesday, Jan. 18, Alabama Gov. Kay Ivey issued a state of emergency in relation to the landfill fire that's been burning since Nov. 25., according to The Washington Post. The landfill, which is privately owned, supposedly only accepts biomass — but in the past, tires and other dangerous materials were found in the landfill site, emitting dangerous fumes to surrounding neighborhoods.
Article continues below advertisement
EPA is now testing the air quality in the area, and working to extinguish the fire. Michael Hansen, executive director of the Greater-Birmingham Alliance to Stop Pollution, recorded several residents who have reported headaches, asthma attacks, COPD, and other serious respiratory problems that can easily be exacerbated by exposure.
"It's a long time to be exposed to that amount of pollution," Hansen stated via The Washington Post. "It has exposed gaps in the state's regulation of the environment."
Neighbors are feeling discouraged and ignored. While someone should have been monitoring the landfill, this didn't happen — and it got way out of hand. A lawsuit has been filed by local firm Heninger Garrison Davis, but it doesn't make up for the suffering residents have endured.
"I don't know where the breakdown was or how this fell through the cracks," local resident Candice Jackson told The Washington Post, "but I feel like something should be in place to prevent this from ever happening again."
Article continues below advertisement
Air pollution harms the body in more ways than one.
Sadly, air pollution kills millions of people per year.
Air pollution contains various contaminants, such as: ozone, carbon monoxide, sulfur dioxide, lead, nitrogen oxides, particulate matter, carbon dioxide, methane, and chlorofluorocarbons — which all contribute to various health issues. Ozone, for example, harms those with asthma, COPD, and bronchitis; meanwhile, sulfur dioxide can contribute to heart problems; and nitrogen oxides can cause kidney and respiratory issues.
Air pollution can also affect mental health, and it's even been linked to certain types of lung cancers, as it alters our DNA. Needless to say, the residents of Moody, Ala. have been exposed to these toxins for far too long, and we hope to see them get the justice they deserve.