One of the "Worst" Zoos to Release Its Last Two Elephants, a Mother-Daughter Duo
Hogle Zoo's two remaining elephants are leaving, and will be relocated together to another zoo.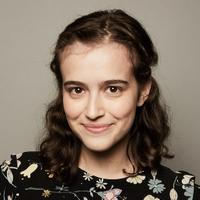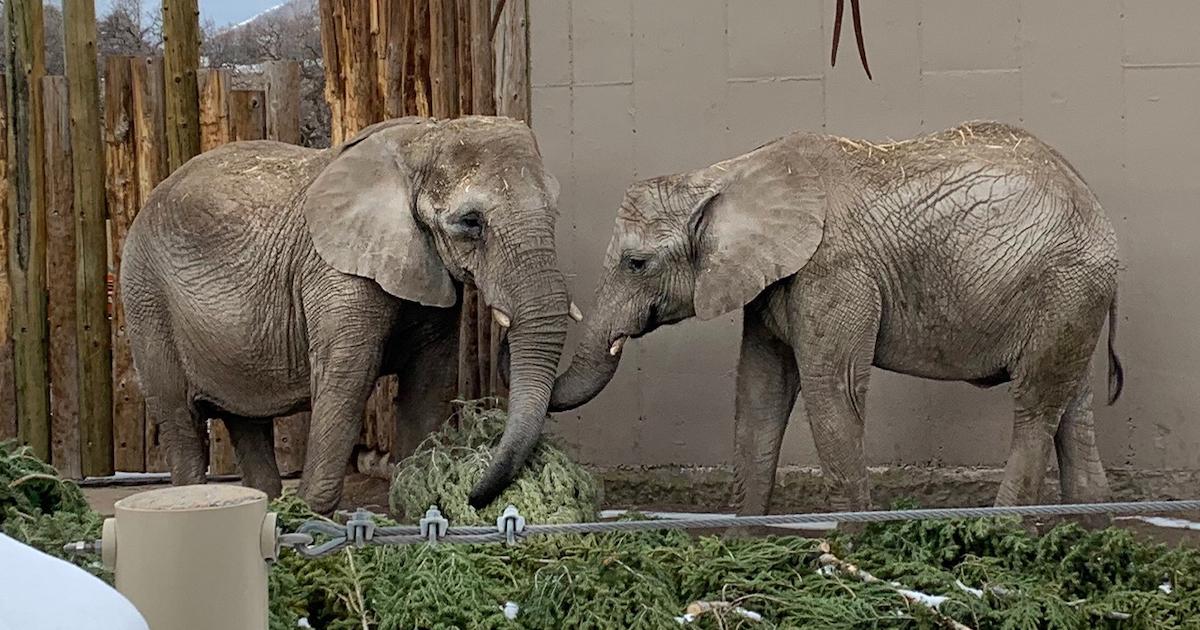 Article continues below advertisement
Of course, animal activists are celebrating the news — though they are demanding that Hogle Zoo surrender the elephants to a sanctuary, rather than simply send them to another zoo. Keep reading for the full details.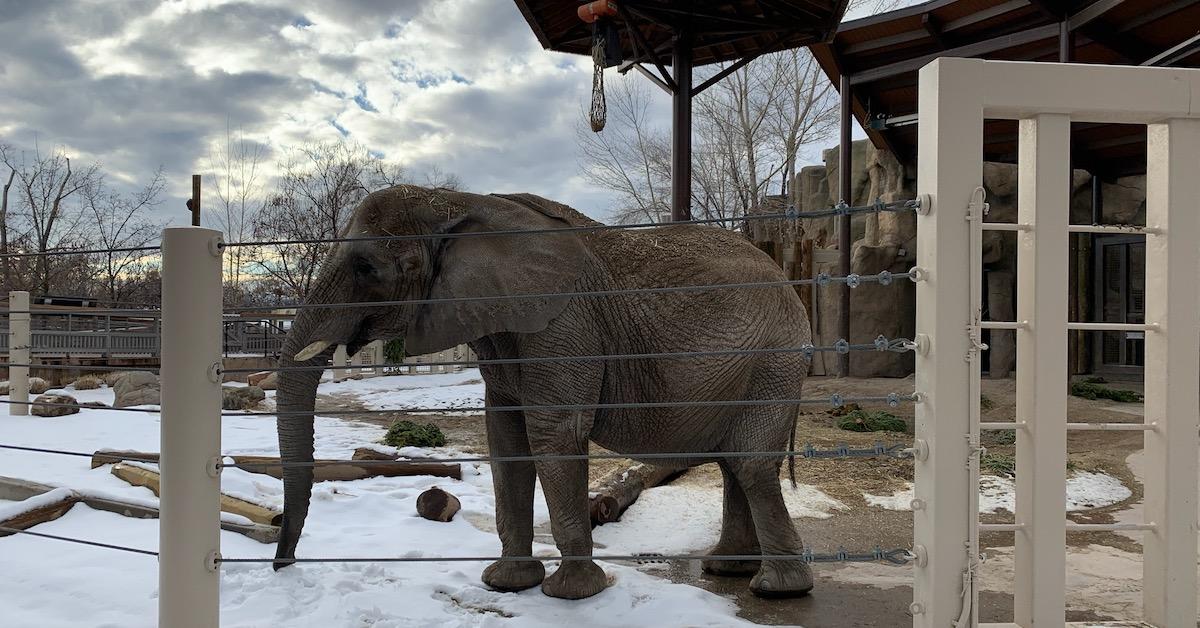 Article continues below advertisement
Hogle Zoo is shutting down its elephant exhibit.
In May 2023, Hogle Zoo, located in Salt Lake City, Utah, announced plans to "pause its continuous care of elephants." At the time of the announcement, the zoo's two remaining elephants are Christie, 36, and Zuri, 13, who are mother and daughter.
Hogle Zoo stated that the two elephants "will move to another Association of Zoos and Aquariums (AZA) accredited zoo where opportunities for them to grow their family may increase."
The press release says that the zoo wants to give the two elephants "the best chance to have a calf in the important social dynamic of a multigenerational herd" — aka, so they can breed.
The release explained that Hogle Zoo has struggled to get Zuri pregnant through artificial insemination from imported male elephant sperm, and that it would be too difficult to bring a male elephant to Utah.
Article continues below advertisement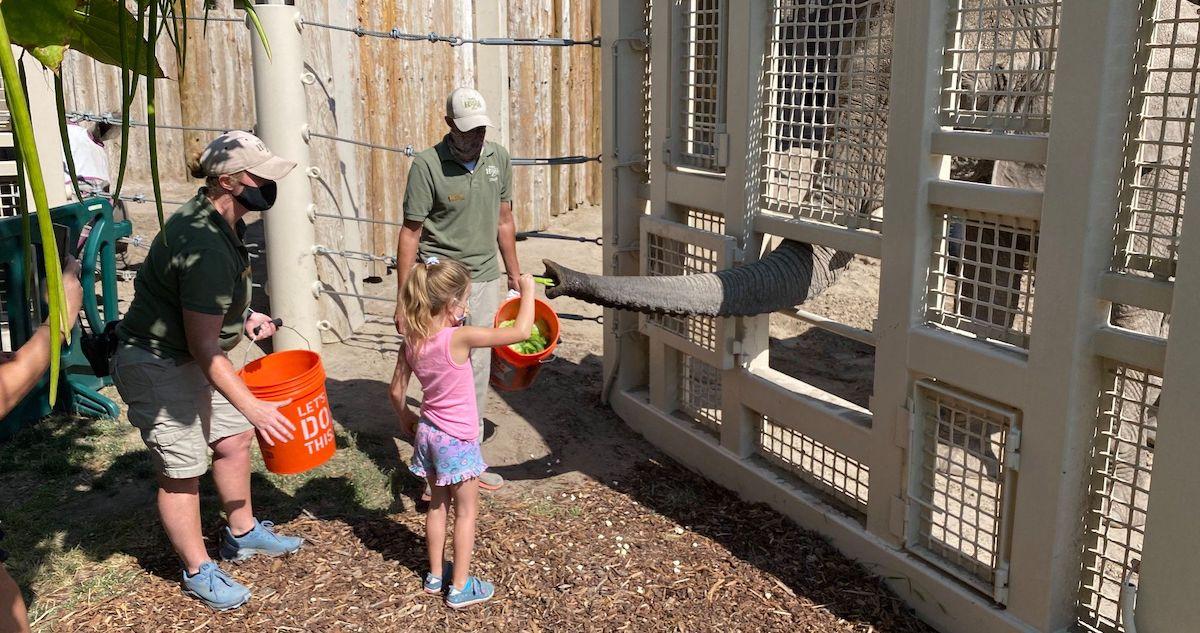 Hogle Zoo was voted one of the worst zoos for elephants.
Article continues below advertisement
According to In Defense of Animals, Hogle Zoo has kept Christie and Zuri alone in their small enclosure for years — something that violates the AZA's elephant standards, which call for elephants to be kept in larger groups.
Hogle Zoo also ran a program inviting zoo visitors to have direct encounters with elephants through a fence — with holes big enough for elephants to use their trunks to drag an infant or child through.
And not only that, but direct contact between humans and animals (such as elephants) can transmit diseases, especially since captive animals are more likely to have weakened immune systems and higher rates of disease. In case you forgot, COVID-19 is a zoonotic disease (one that originated in an animal), and captive zoo animals, such as a tiger at the Bronx zoo, have tested positive for COVID-19.
Article continues below advertisement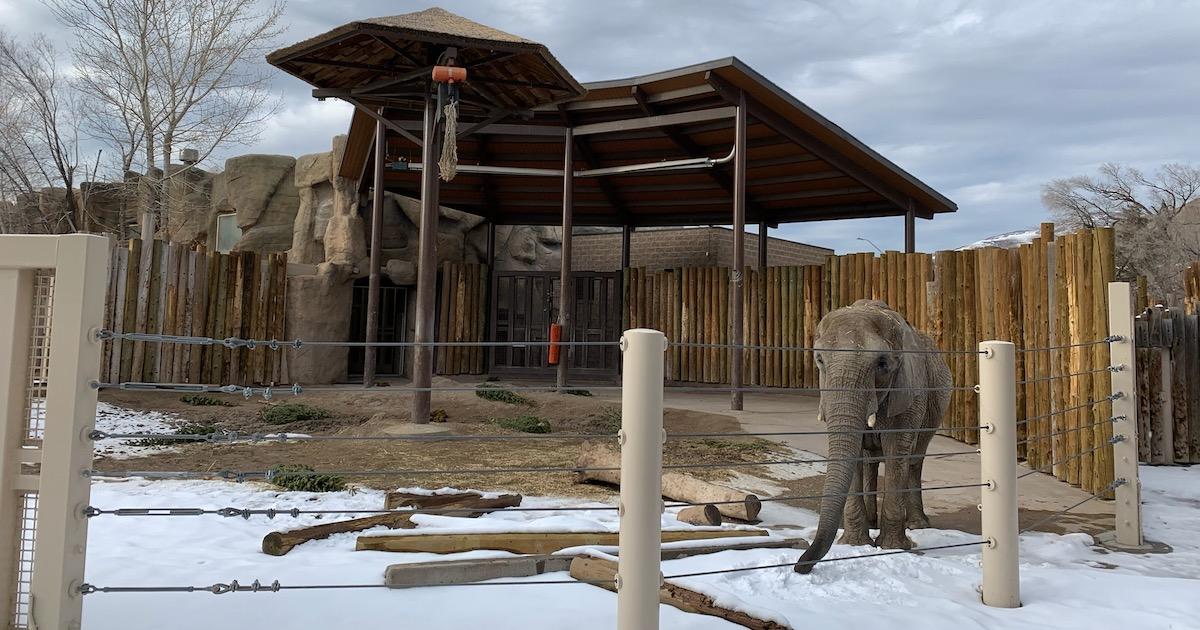 Animal activists are celebrating Hogle Zoo freeing these elephants — but hoping that they will get to live in a sanctuary.
"At In Defense of Animals, we are gratified to learn that the Hogle Zoo will be closing its elephant exhibit," Courtney Scott, Elephant Consultant for In Defense of Animals, said in a statement shared with Green Matters.
Article continues below advertisement
"We are glad that the zoo agrees with us and 10,000 In Defense of Animals supporters who contacted the zoo, that it cannot provide for the complex needs of the world's largest land mammals," Scott continued.
That said, the organization is not happy that Christie and Zuri are going to simply be sent to another zoo for breeding, as zoos are the last place that elephants should live.
"Zoo breeding programs are at best, cruel, and at worst, deadly," according to In Defense of Animals. The organization reports that baby elephants born at zoos "die with shocking frequency" — and there are many news reports to back that up.
"Captive breeding of elephants in zoos is ultimately a fruitless exercise in cruelty," according to the organization.
Article continues below advertisement
Instead, In Defense of Animals wants to see Christie and Zuri transferred to an elephant sanctuary, where the mother and daughter will get to live in freedom, have more space to roam, and not be forced to breed.
"We urge Hogle Zoo to make the compassionate choice and send Christie and Zuri to an elephant sanctuary, and not to another zoo," she added. "That way, they can begin to experience their lives as the free, far-roaming animals they were born to be."
Dr. Marilyn Kroplick, President of In Defense of Animals, added: "We call on zoos to stop endangering animals and the public by sending captive elephants to accredited sanctuaries."
We'll keep this story updated should Hogle Zoo make the humane decision to rehome Christie and Zuri to a sanctuary instead of another zoo. However, it's highly probable that Hogle Zoo plans to sell the two elephants to another zoo, meaning it's pretty unlikely that the zoo would abandon that plan and the associated profits.