Kavaan the Elephant's Life Story Is Beyond Triumphant
Although the start to Kavaan the elephant's life was undeniably difficult, it looks like the beloved creature is living his best life at a sanctuary.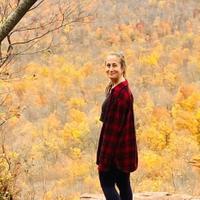 Although elephants are truly one of the most precious creatures on the planet, many of them are mistreated. Though many zoos and circuses have banned the use of elephants, a staggering number of elephants have been injured and killed for the sake of entertainment. And even many sanctuaries aren't quite as wholesome as they make themselves out to be.
But the story of Kavaan the elephant is truly heartwarming — we're glad to see that despite going through hard times, he's living a good life now.
Article continues below advertisement
Dr. Amir, a veterinarian from FOUR PAWS, weighed in a recent viral video of Kavaan splashing around in a pool at his new home.
"He has rediscovered his natural instincts and can enjoy having other elephants around," he told Mirror UK. "While Kaavan has not yet been socialized with other elephants, the team at CWS continues to monitor his development and will determine if he becomes interested in having a companion."
"Until then, neighboring enclosures allow for the elephants to get used to each other's smell and touch each other's trunks, a friendly gesture," he continued.
"35 years in captivity causes a lot of trauma but Kaavan is making great progress, roaming around his spacious jungle enclosure and enjoying baths in his pond."
Watch the video in question, below.
Article continues below advertisement
What is Kavaan's life story?
Kavaan is a 37-year-old elephant who resides at Kulen Prum Tep Wildlife Sanctuary in Cambodia. He spends his days relaxing in the sun, splashing in pools, and eating to his heart's content. But his life wasn't always so easy.
According to Plant Based News, Kavaan spent 35 years of his life at Pakistan's Marghazar Zoo. He was incredibly lonely, dubbed "the world's loneliest elephant" by many news outlets. He was also malnourished, injured, and neglected. But in 2016, Cher caught wind of Kavaan.
Article continues below advertisement
Cher campaigned for Kavaan's rescue and relocation (there's a documentary about it called Chef and the Loneliest Elephant!) and eventually, he was released in 2020, to a Cambodian sanctuary.
"He's so happy there. I knew it the moment we let him out of the crate," Cher stated at the site of his relocation.
The sanctuary updates its Instagram followers on Kavaan's well-being and daily musings. Kavaan's fans can also donate to his food supply and caregivers via nonprofit The Gentle Giants' website.
"Our gorgeous boy Kaavan was born in Sri Lanka and gifted to Pakistan at the tender age of one," his page reads. "Kaavan suffered terrible neglect and cruelty for 35 years. But now he's home... He's at the Cambodia Wildlife Sanctuary where he will live the rest of his natural life knowing kindness, compassion, and love from his own kind and the humans who care for him."
Article continues below advertisement
Likewise, Happy the elephant is still fighting for his rights.
Even though Kavaan's life had a rough start, some elephants don't make it out as well as well as Kavaan.
To this day, Happy the Elephant is still living alone in a tight enclose at the Bronx Zoo. Many have protested her being there, but the zoo insists that she is, in fact, happy, and that she is too old to move anyway.
We love to hear about success stories, but we hope zoos and other recreational areas that keep animals start to realize how unhappy their animals are — and that more can start to live their best lives, like Kavaan.