What to Know About the Lethal Removal of New Mexico's Feral Cows
Why is New Mexico killing the feral cows living in Gila National Forest? Supposedly the wild creatures pose a risk to native and human life.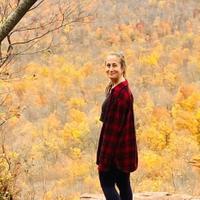 For animal enthusiasts like us, the prospect of seeing wild cows frolicking through the forest sounds like a dream come true. However, that isn't the case for those in New Mexico.
New Mexico has ordered its feral cows to be culled from the state's pristine Gila National Forest, due to supposed risks the cattle inflicts upon ecosystems as well as visitors. While it sounds like it was a difficult decision, it may ultimately be best for the well-being of the environment.
Article continues below advertisement
This decision has been in the works for a while now, and action will be taken at the end of the month.
"This has been a difficult decision, but the lethal removal of feral cattle from the Gila Wilderness is necessary to protect public safety, threatened and endangered species habitats, water quality, and the natural character of the Gila Wilderness," Gila National Forest Supervisor, Camille Howes, stated in a press release.
"The feral cattle in the Gila Wilderness have been aggressive towards wilderness visitors, graze year-round, and trample stream banks and springs, causing erosion and sedimentation," she continued. "This action will help restore the wilderness character of the Gila Wilderness enjoyed by visitors from across the country."
Article continues below advertisement
Why are New Mexico's feral cows being killed?
On Thursday, Feb. 16, the U.S. Forest Service approved of a plan to cull about 150 feral cows from protected parts of southwestern New Mexico's Gila Wilderness. A section of the forest will be closed from Feb. 20 through Feb. 26, with active shooters in helicopters patrolling the area from Feb. 23 to Feb. 26.
According to AP News, this may sound like a decision that goes against nature, but it was evidently voted upon by various local environmental groups — and against by local ranchers.
Article continues below advertisement
This comes after years of cows trampling local stream banks and natural areas, impacting the water quality for native species such as the endangered Mexican gray wolf, elk, and deer. The cows also pose a risk to visitors, and cause soil erosion. And while we don't like to see innocent creatures die, environmentalists expect to see quick waterway and habitat restoration.
The feral cows have been a problem for decades — a cattle operation went under 50 years ago, and the cows ran rampant.
And while many of the cows have since been removed from the forest over the years, it's been impossible to get them all out.
The wildlife community had wanted to find a solution that wouldn't involve killing the cows, but herding the cows out of the forest would have been time consuming, costly, and overall ineffective. Carcasses will not be left near waterways, on hiking trails, or in culturally sensitive areas, and hopefully, it won't have to happen again.
Article continues below advertisement
What are feral cows?
Feral cows may look quite similar to regular cows. They're large, have gentle faces, and are often either black and white, or brown and white. But feral cows have a different demeanor from the cows we typically see, as they aren't domesticated.
The cows running through Gila National Forest have had little to no contact with humans in their lives. Unlike cows you might find at a sanctuary or on a farm, feral cows are wily, and if you get too close to them, they can be quite dangerous.
According to The Los Angeles Times, feral cows have a long history of terrorizing hikers at California's Sand to Snow National Monument, where they can also be found.
So if you happen to see one when you're hiking through either area, we strongly suggest keeping your distance, and treating them like any other wild animal.