Rihanna and Greta Thunberg Show Support for Massive India Agricultural Protests
Farmers are protesting the Indian agricultural bills enacted last year, which many farmers argue puts them at an unfair disadvantage in terms of business, and therefore their livelihoods.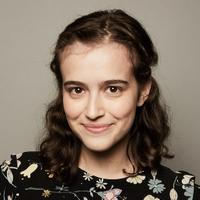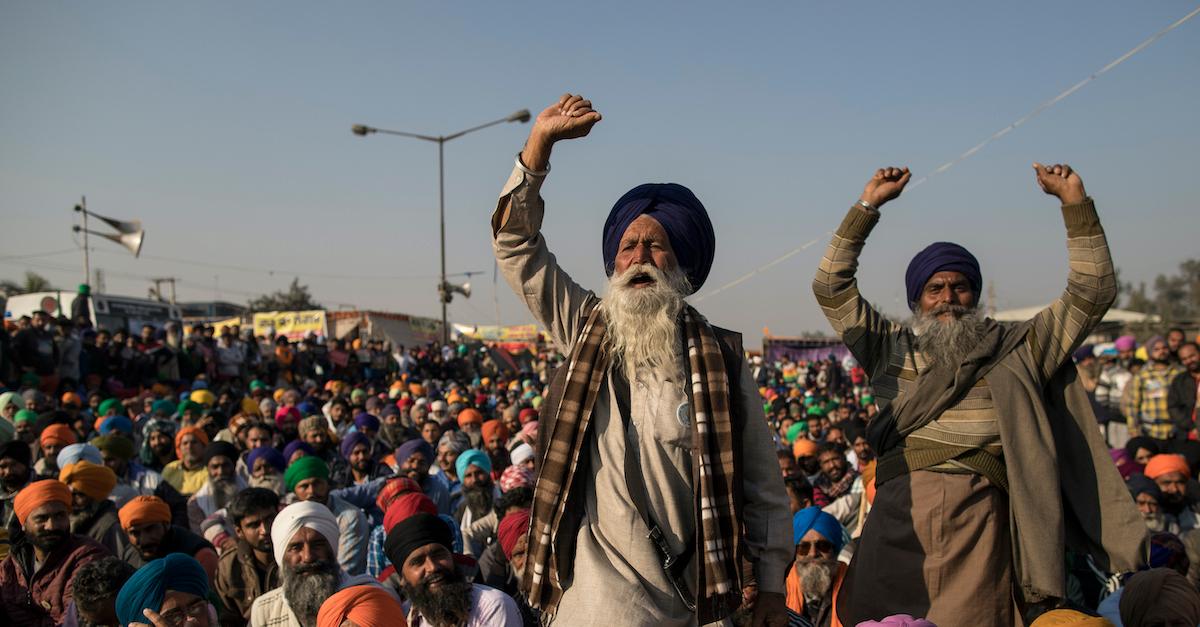 For over two months, hundreds of millions of India's farmers and their supporters have been part of daily protests against the Indian government. They are protesting the Indian farm bills enacted in September 2020, which many farmers argue put them at an unfair disadvantage in terms of business, and therefore their livelihoods.
Article continues below advertisement
Two months on, the protests are still raging — and more and more activists and celebrities are using their voices to amplify this issue. Read on to find out more about the India farm bill, the protests, and who's speaking up about it, from Rihanna to Greta Thunberg.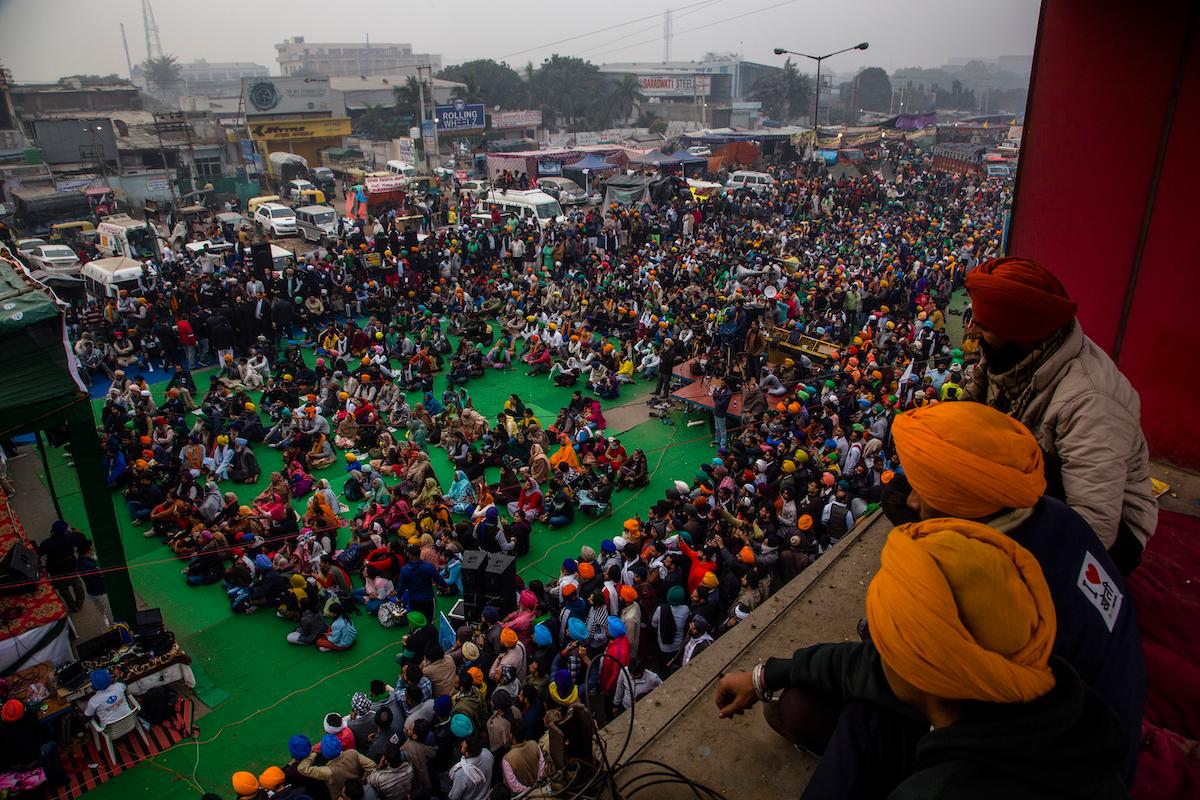 Article continues below advertisement
What is the India farm bill?
Before this past fall, the Indian government acted as a middle man and set price guarantees for many crops grown across India, meaning the farmers were guaranteed buyers and minimum profits for their hard work. But in September 2020, the Parliament of India signed three new farm acts into law, which remove those price assurances, according to NPR.
Now, farmers have to sell their crops directly to buyers, who farmers are responsible for finding themselves; this means farmers can no longer rely on the minimum profits they are accustomed to. This is seriously hurting farmers' incomes, with many worried that they'll go into debt; these concerns have led to the protests.
Article continues below advertisement
Hundreds of millions are protesting India's farm bill.
In late November 2020, farmers began taking to the streets of India to protest the agricultural acts, demanding the government fully repeal the law. By early December, the protests became daily mass events, blocking major roads and garnering international attention. As explained by The New York Times, most farmers do not need to return to caring for their crops until mid-March — so it's likely that these protests will remain at least until then, in hopes of the government giving in.
According to Indian census data shared by NPR, more than half of India residents work on farms — that's more than 683 million people, considering India's population of about 1.366 billion. With these new laws impacting so many, it's no surprise that hundreds of millions of people have taken part in the protests over the past two months. In fact, during one 24-hour period in December, more than 250 million people participated, possibly making it the biggest organized strike in history, as per Slate.
Article continues below advertisement
While the farmers are fighting for an important cause, the protests have caused a lot of turmoil in India. During one protest day in late January, a tractor injured dozens of police officers and killed one protestor, and hundreds of protestors are missing, as per BBC News.
Rihanna was criticized for speaking out in support of India's farmers.
On Feb. 2, Rihanna tweeted an article about the protests, captioning it, "why aren't we talking about this?!" The CNN article in question discusses how over the past weekend, India blocked internet service at protest sites. India's Ministry of Home Affairs stated that the internet was shut down "in the interest of maintaining public safety and averting public emergency," as per CNN.
Article continues below advertisement
Darshan Pal, a leader from Samyukta Kisan Morcha, a coalition of more than 40 Indian farmers unions, believes the internet ban is unjust. "The government does not want the real facts to reach protesting farmers, nor their peaceful conduct to reach the world," Pal told CNN in a statement.
Rihanna's tweet quickly went viral; while many on the side of the farmers thanked her for speaking out, the Indian government (and many people on the government's side) heavily criticized Rihanna for getting involved.
Greta Thunberg and other prominent activists also spoke out.
After Rihanna spoke up, more and more celebrities and prominent activists from all over the world began using their social media platforms to make more people aware of these strikes.
Activist Greta Thunberg tweeted about the protests, writing: "We stand in solidarity with the #FarmersProtest in India."
Article continues below advertisement
"We ALL should be outraged by India's internet shutdowns and paramilitary violence against farmer protesters," tweeted Meena Harris, a lawyer and the niece of Vice President Kamala Harris.
Article continues below advertisement
"Yes! Thank you so much @rihanna. This is a humanity issue! #IStandWithFarmers and this narrative is TIRED," talk show host Lilly Singh tweeted, quoting Rihanna's tweet.
Article continues below advertisement
Actress Piper Perabo also responded to Rihanna, tweeting: "I stand in solidarity with the #FarmersProtest in India. Thank you for speaking out about this @rihanna."
Article continues below advertisement
Article continues below advertisement