Ashlyn Harris "Was Still Breaking Records at 36" Thanks to a Plant-Forward Diet (Exclusive)
On behalf of JUST Egg, we caught up with retired soccer star, Ashlyn Harris, about how her mostly plant-based diet impacted her soccer career.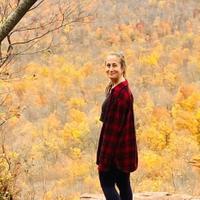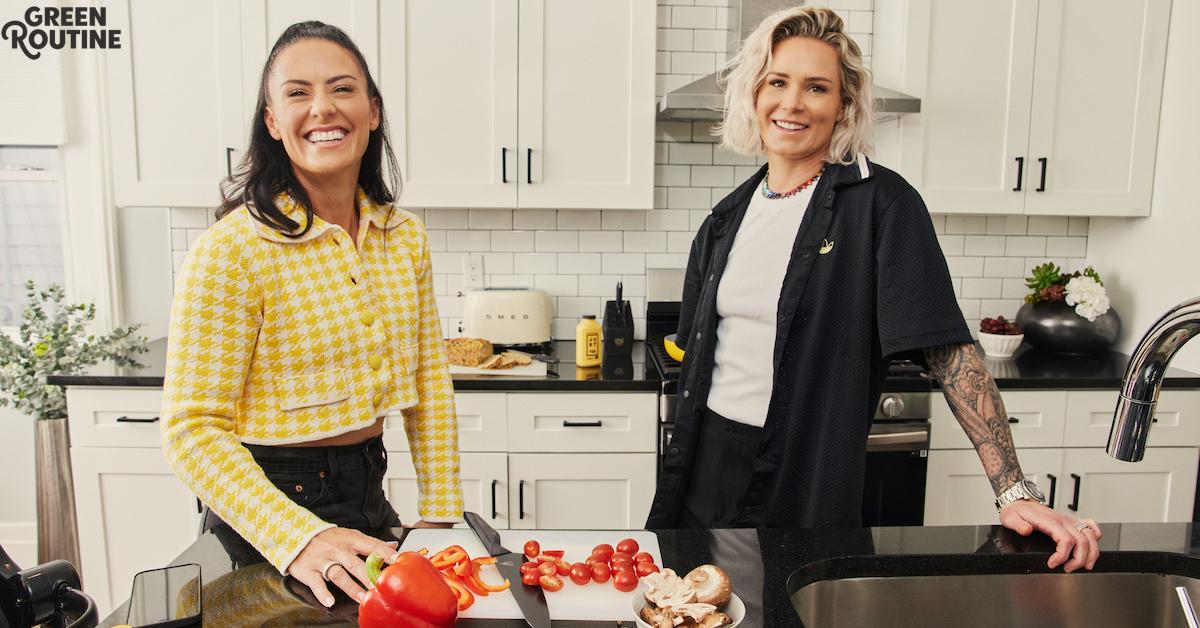 Article continues below advertisement
"With my family, we're very particular who we partner with. We're trying to change the narrative and change the game and we're trying to pick companies who are doing right by their customers, doing right by the planet," she explains to Green Matters via email.
That's why, she tells us, teaming up with an environmentally-friendly company such as JUST Egg was basically a no-brainer.
"We align really well with JUST Egg because it's trying to do the same thing," she continues. "It's important we do our part while we're here. I want this planet to be here for my children and my children's children should they choose to have them. Those things matter to our family."
Harris' below Green Routine delves further into her plant-forward diet as an athlete.
Article continues below advertisement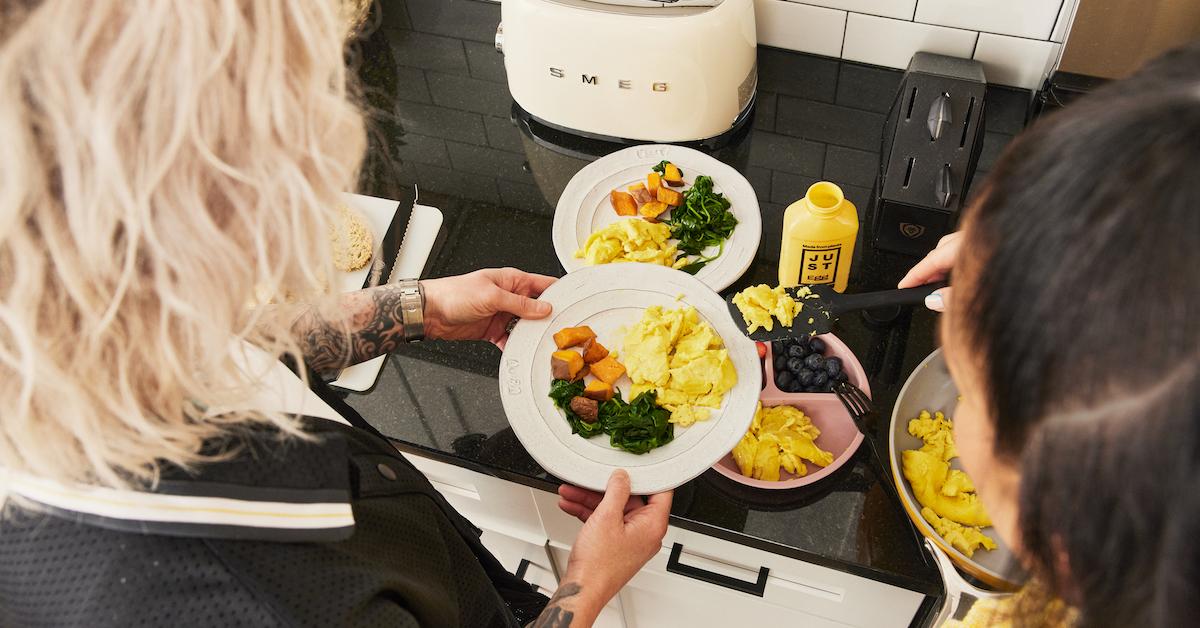 GREEN MATTERS: What would you tell someone who is nervous about trying a vegan alternative (like JUST Egg)?
ASHLYN HARRIS: I think people can feel intimidated by plant-based foods and the idea of completely changing their diet. But making small changes like avoiding animal products even just a couple of days a week can have positive effects on your health and the environment. So if you're nervous, start with something small and easy and go from there. In my house, we really love JUST Egg Folded, which you pop in the toaster to make a quick sandwich. It's delicious and so easy, and you'll totally forget you're eating an egg from a plant.
Article continues below advertisement
GM: You've described yourself as a flexitarian in the past — what inspired you to reduce your meat consumption?
AH: Having been a professional athlete for many years, my body is a temple; my body is an engine. It's something I have to treat extremely well if I want it to function at the highest level. I've always been very thoughtful about what goes into my body, and over time that has evolved to where I am now, which is eating plant-based about 80 percent of the time.
GM: As an athlete, what have been the benefits of reducing your meat consumption?
AH: I just retired from playing professionally last fall, but at 36 I was still breaking records and doing my job at what I felt was a very high level. I credit that to what I do off the field. I have to eat right and fuel my body with really good food. I like the feeling of eating clean. It's the primary reason I love JUST Egg. It's clean, healthy, and, most of all, delicious. Moreover, my family enjoys how JUST Egg tastes, too, so that's an easy win.
Article continues below advertisement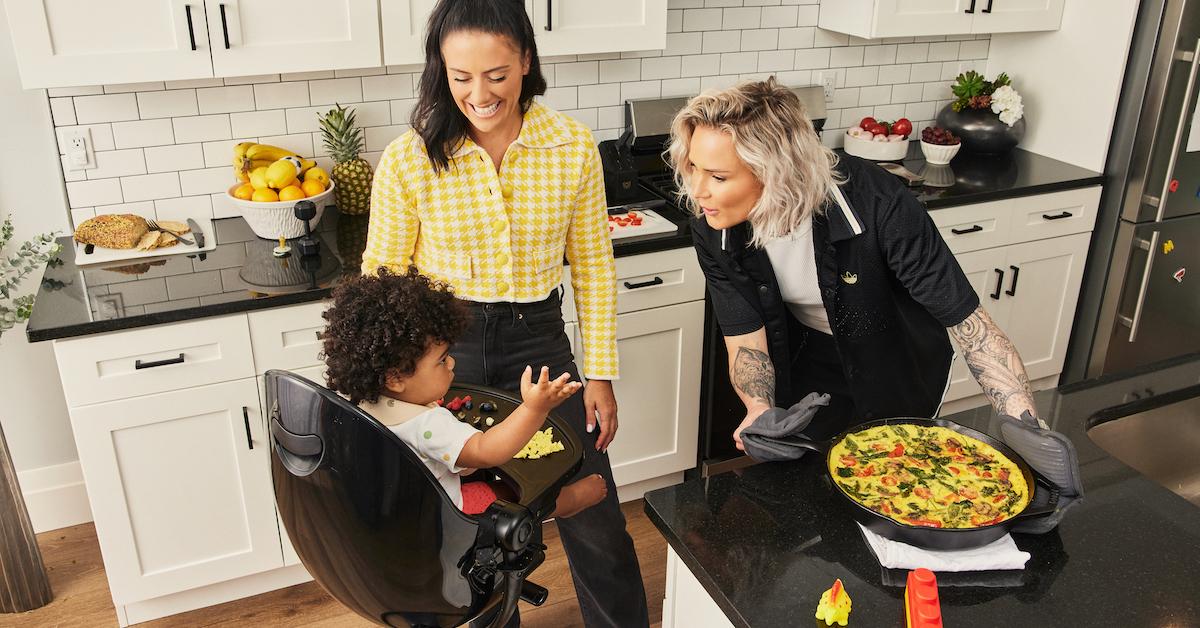 GM: Do you have any other favorite vegan recipes?
AH: I try to eat a really balanced diet with lots of fruits, veggies, and plenty of carbs to give me energy. When it comes to breakfast, I'm a pretty Plain Jane kind of girl. I like scrambling some Just EGG with onions and seasonings. Our daughter, Sloane, really loves a plain scramble like that. If it's a chill day and I have time, I'll definitely make an omelette with veggies, or a frittata.
Article continues below advertisement
Ashlyn's Just EGG Frittata
Ingredients:
2 12-ounce bottles of Just EGG
½ pound of asparagus, chopped into 1 to 2-inch pieces
4 ounces of cremini mushrooms, sliced
½ red bell pepper, sliced into thin strips
½ cup frozen peas
1 bunch of green onions, sliced thin
2 ounces (about 2 cups lightly packed) of fresh spinach, chopped
1 cup of cherry tomatoes, halved
Extra virgin olive oil
Fresh herbs like parsley, tarragon or chives, for garnish
Directions:
Preheat your oven to 375 degrees Fahrenheit. Chop all vegetables. If not using a cast-iron or oven-safe skillet for the frittata, lightly grease an 8" to 9" baking dish.
Warm 2 tablespoons of olive oil in a 10-12" cast-iron (or regular) skillet over medium-high heat. Sauté the asparagus, mushrooms and bell pepper with a pinch of salt for 6 to 8 minutes, until the vegetables are softened.
Add the frozen peas, green onions and spinach. Stir together until the spinach is wilted down, another 2 to 3 minutes, seasoning well with salt and pepper. Turn off the heat. If your skillet isn't oven-safe, transfer the mixture to your prepared baking dish.
Shake the bottles of Just EGG well and pour over the sautéed mixture. Shimmy the pan to make sure everything settles evenly. Arrange the halved cherry tomatoes on top.
Bake at 375 degrees Fahrenheit for 30 to 40 minutes or until the liquid in the center is set. Every oven is different, so cooking times will vary. Check at 25 minutes to see how it's setting and adjust accordingly.
Let the frittata sit for at least 15 minutes before slicing and serving. When ready to serve, finish with a drizzle of extra virgin olive oil and scatter with fresh herbs like chopped parsley, tarragon or chives.
NOTE: This frittata is delicious both warm and at room temperature. It will keep for 3 to 4 days in the fridge if covered tightly. Allow to return to room temperature before serving or reheat in the oven.
"Green Routine" is a series from Green Matters that invites notable people in the environmental space to share the efforts they make to live more sustainably.