Samah Dada of @Dadaeats on Her Fave Vegan Recipes and Sustainable Cooking Hacks (Exclusive)
We caught up with vegan chef and Instagram foodie, Samah Dada, who shared her favorite plant-based recipes and sustainable cooking hacks in the kitchen.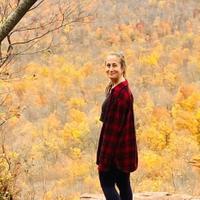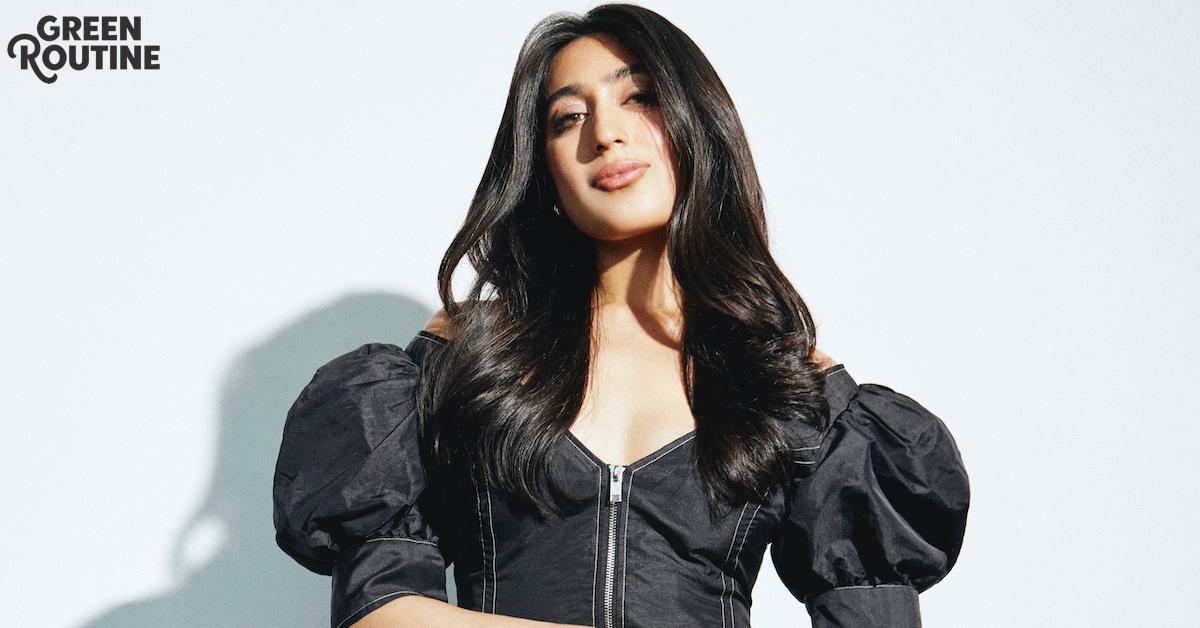 Whether you're looking for weeknight meal inspo or plain old life inspiration, Samah Dada, the creator behind Dada Eats, is our go-to gal.
In addition to being named one of Fortune's 25 Top Creators in 2021 for her incredible food photography and recipe creations, the California native has hosted two seasons of her TODAY Show segment, #Cooking, released a best-selling cookbook called Dada Eats: Love to Cook It, invests sustainably, and contributes to a number of food security organizations.
Article continues below advertisement
That's why we were completely honored to speak with Dada via email — she shared the inspiration behind some of her all-time favorite recipes, a number of useful sustainable kitchen hacks, and more in Green Matters' latest Green Routine.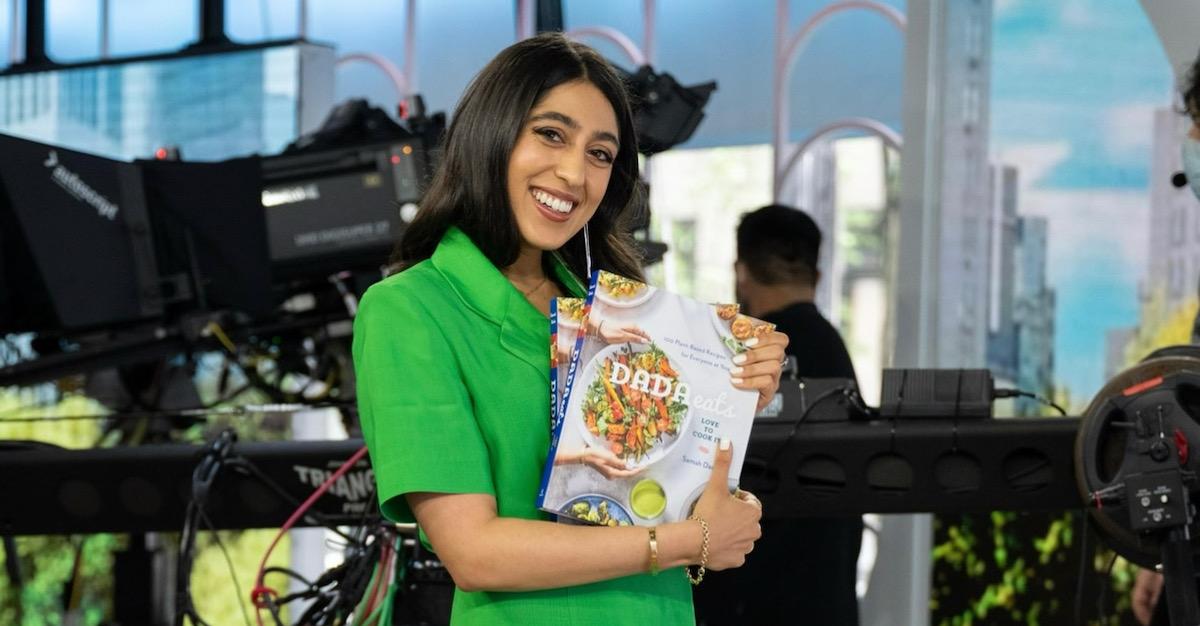 Article continues below advertisement
GREEN MATTERS: Tell us your story of going plant-based.
SAMAH DADA: Growing up as the daughter of Indian immigrants, I never had to learn to love my vegetables. I always ate them beyond willingly, thanks to my mom whose chana masala, varying types of saag, and other Indian vegetarian dishes were always placed on our dinner table.
When I started DADAEATS, I was always interested in paying attention to ingredients, opting for a minimal approach when developing recipes. I'd swap refined flour for almond, reveling in the fact that the only ingredient in the latter was, well, almonds. I looked to coconut sugar to sweeten my desserts, and dates to create caramels. I loved being able to create more with less by maintaining a strong focus on whole, real ingredients. Because of this accidentally plant-based way of cooking and eating, I fell into a space that I know will continue to expand as the years go on. My ethos has also allowed my recipes to be more inclusive for a wider audience, which has been one of the most important results and joys of my work.
GM: When did you first start cooking? Who or what is your biggest cooking inspiration?
SD: I've always found myself in the kitchen from a young age, even if that was mixing up some mac 'n cheese with that (suspect) orange powdery substance (I know, perhaps it's generous to call this "cooking") of my youth. But mostly, and most prominently, it was my reverent observance of my mom who would cook Indian food nearly every single night for my family. Dinner together, at the table, was not something you could opt out of in my household, and we'd wait until everyone was seated at the table before scooping up fluffy basmati rice, spooning dal and vegetables, and tearing roti to pinch up vegetables with our fingers.
I was always amazed by how seamlessly she would toss ingredients into the pot, relying on nothing but her eyes and andaz (which translates to something to the effect of "your own style," in Hindi) to conjure up beyond delicious dishes in no time. The women in my family are my biggest cooking inspirations – whether it's my mom and the impact she's had on my recipes and life in general, my aunt (who I call Amiya) who was a restauranteur in Australia and who serves as our family's home cook compass, and my grandmothers Nanu and Dadi who have imparted nostalgia into many of the dishes I create today.
Article continues below advertisement
GM: Do you have an all-time favorite recipe? If so, what is it?
SD: You already know what I'm going to say… that would be like picking a favorite CHILD! But I'll give you one of my most popular recipes, which is my Cookie Dough Caramel Bars! They are these insanely delicious no-bake bars with a chewy cookie dough base, a peanut butter caramel, and smooth chocolate on top. I made these on the TODAY Show earlier this year and they were a crowd favorite.
Article continues below advertisement
GM: What inspired you to start documenting your plant-based eats?
SD: In 2015 I took an internship in New York at CNN to work in broadcast journalism. While living in New York for the first time that summer, I was completely taken aback by the culinary scene of the city, quite literally eating everything I could in my time off work. I started DADAEATS that summer, as a way to document the food I was eating, purely to do something with the hundreds of photos of food that were clogging up the camera roll on my phone. Since that moment, I am so grateful and humbled that DADAEATS has grown into something I never knew was even possible.
GM: What's something you would tell someone who is new to plant-based cooking?
SD: I'm not one to preach that anyone should live a certain way or eat a certain way. But I do think that being open and curious to plant-based food instead of falling into the stigma that it's just a plate of lettuce, or steamed broccoli, is so helpful. Not just to the advancements in the industry, but also to the work of those like myself who are trying to shed light on the diversity and depth of plant-based cooking and eating.
Staying curious, trying a new plant-based recipe instead of the one you've had on repeat for months may spark something in you to experiment in your own kitchen. I also like to focus on adding things into my life rather than subtracting – so if you can add a plant-based recipe here and there, instead of dreading the thought of replacing or removing ones you know and love, all the better! My new TV show for Peacock and The TODAY Show, #HOWTOEATPLANTS, sheds light on the many advancements in the plant-based culinary world that may excite you to try something new.
Article continues below advertisement
GM: Can you tell us about any sustainable practices you've implemented in the kitchen?
SD: On one of the episodes of my show #HOWTOEATPLANTS, we shed light on no-waste and low-waste cooking and shopping, which has always been an extremely important part of my work in the kitchen. Sharing with my audience that you can make a pesto out of broccoli stems or roast an entire cauliflower (stalks and leaves included) to make a pasta Alfredo are pieces of culinary knowledge that reduce waste and empower people at home to use what they have and throw less away.
I also like to make it a fun challenge to use up the forgotten zucchini in my fridge or eggplant that's been staring at me for a little bit too long in a unique recipe before I go for another grocery shop. By using what I have first before opting to purchase more is not only just better for the planet, but also a more affordable way to eat and live. Encouraging and supporting the reduction of food waste especially in the kitchen is a crucial part of my mission and one I will continue to advance and champion.
Article continues below advertisement
GM: What is one easy way someone could live more sustainably?
SD: Start small, and add one plant-based recipe into your week! Just ONE. It could be an easy blender pasta, a dal, or a creamy soup. The act of cooking with healthy and natural ingredients will empower you to open up a new world in your kitchen, and life.
"Green Routine" is a series from Green Matters that invites notable people in the environmental space to share the efforts they make to live more sustainably.