Secondhand Patio Furniture, to Host Incredible Backyard BBQs
Whether it's springtime or an unseasonably warm fall day, patio furniture is important every outdoor gathering — and there's no better way to get it, than by shopping secondhand.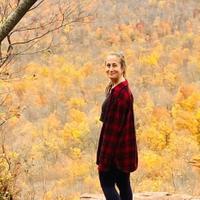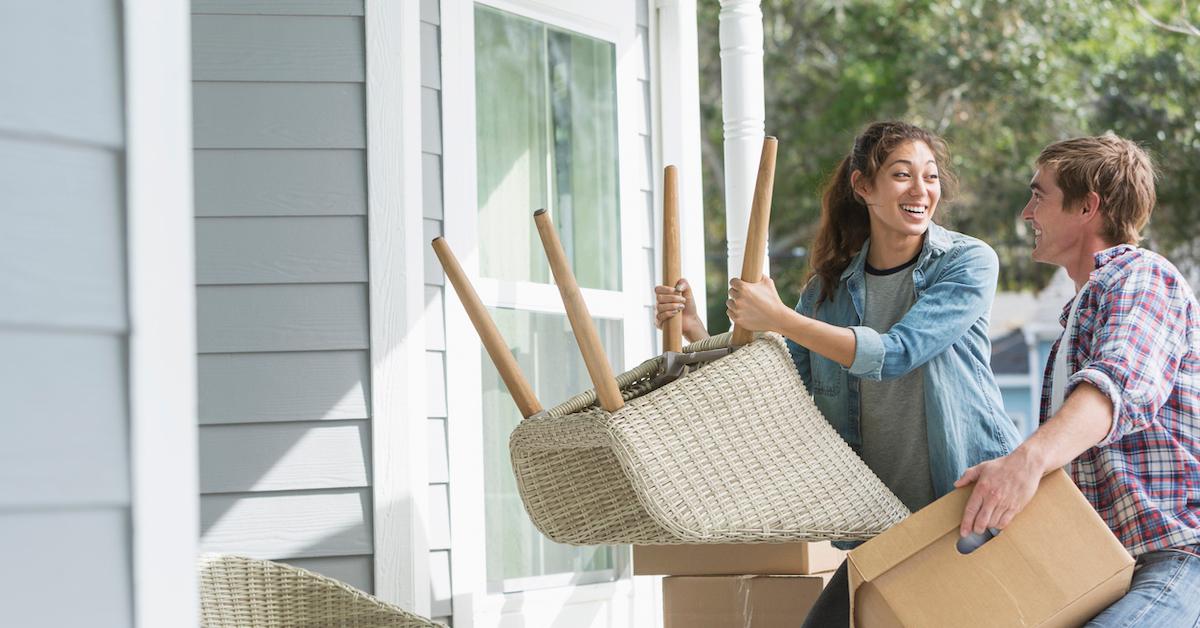 If you're blessed enough to have a private outdoor space where you live, there's nothing better than spending time outside. And whether that means you're hosting outdoor BBQs, or sun-tanning by yourself, having patio furniture is a necessity. But if you're in the market for new patio furniture, there's no better way to get it, than by shopping secondhand.
Yes, there are many places that sell high-quality secondhand patio furniture.
Article continues below advertisement
And by buying secondhand, you'll be simultaneously reducing your climate impact and spending less.
Some options on this list will have you make in-person purchases and some are online — so it's up to you to decide how you'd like to shop for your new (used) backyard décor. We can't wait to see what you end up with.
Go thrifting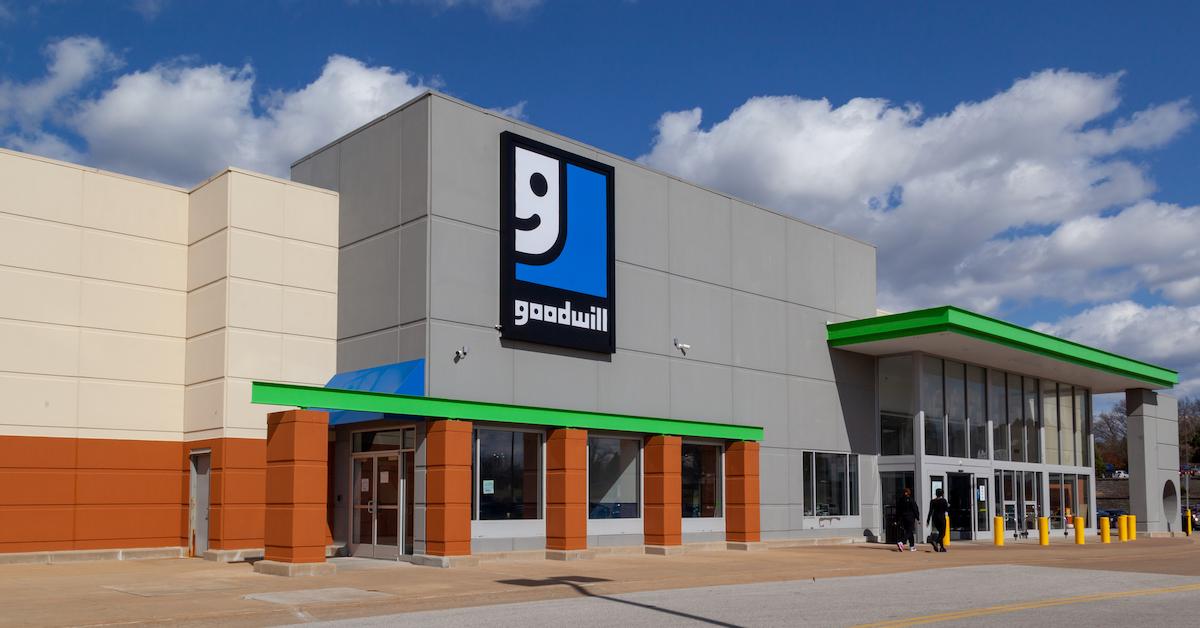 Going thrift store shopping doesn't always mean you're buying vintage clothes — some thrift stores sell furniture, too! A few major stores you might recognize, which sell secondhand furniture, include Goodwill and Salvation Army. There are also a number of independent furniture thrift stores, as well as antique stores, that sell secondhand furniture. Just do your research, and consider renting a U-Haul to transport your purchases.
Article continues below advertisement
Facebook Marketplace
As a new homeowner, I have bought a significant amount of secondhand furniture — including some patio furniture — from Facebook Marketplace. With the ability to view your seller's profile, you can have some level of reassurance that they are who they say they are. And each person has a "seller rating" to reassure you that the person you're buying from isn't a scammer. There's even a "delivery" option if you don't want to go to their home to pick it up.
Article continues below advertisement
Chairish
Online furniture consignment platform, Chairish, allows users to buy and sell vintage, antique, and used-modern home furnishings. You can browse thousands of highly curated items, and the outdoor selection is pretty impressive. Whether you're looking for tables, chairs, fountains, cushions, or umbrellas, the options are truly endless.
Article continues below advertisement
Yard sales or flea markets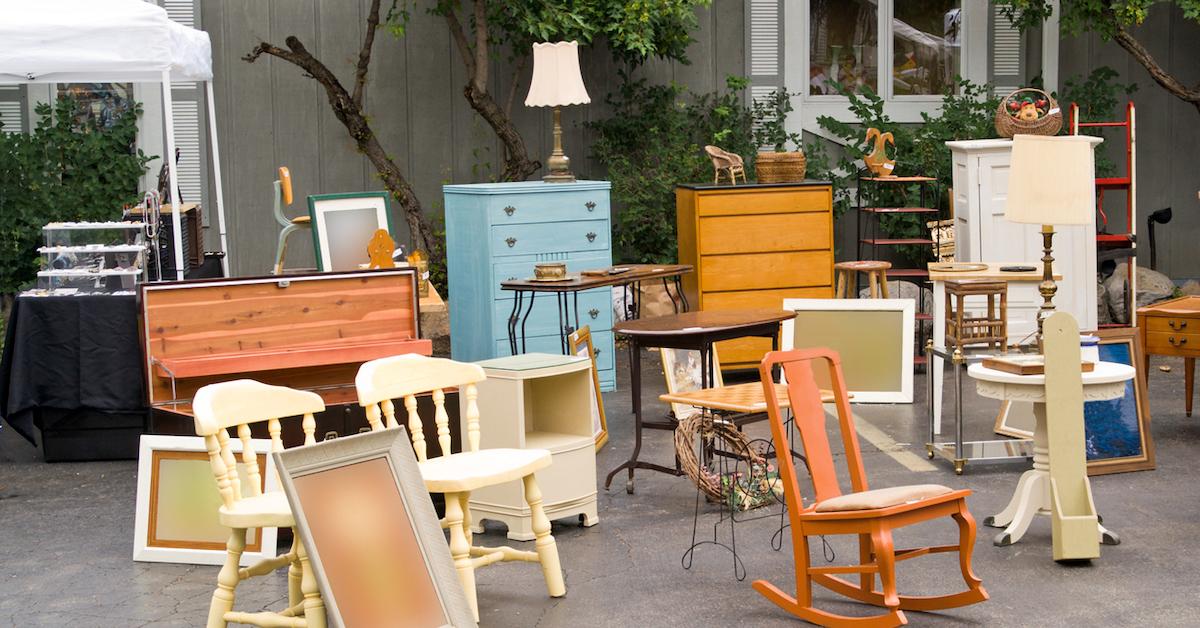 Who doesn't love a good old-fashioned yard sale? With spring in full swing, take a weekend trip to the suburbs, and make a point to peruse the many yard sales. The best part of yard sales is you can bargain on just about anything for a cheaper price, and you can usually find some pretty awesome stuff. Flea markets are also incredibly fun.
Article continues below advertisement
OfferUp
The website, OfferUp, was originally founded as a Craigslist competitor, but it was almost immediately regarded as a higher-end version of the notoriously sketchy site. It has a mobile-friendly app, and each user profile comes with ratings to assure buyers they aren't being swindled. While you can peruse all kinds of things, from electronics to jewelry, you can also browse the extensive Home and Garden section, which is likely to have patio furniture galore.
Article continues below advertisement
1stDibs
Antique fanatics love e-commerce company, 1stDibs, which is an online marketplace offering high-end secondhand furniture, art, and jewelry. While antiquing IRL is a ton of fun, doing it online saves you time and energy, as you can browse from the comfort of your couch.
Article continues below advertisement
Almost Perfect Furniture
Florida-based furniture store, Almost Perfect, has a few locations in the Sunshine State, and also sells stuff online. The store's selection of secondhand furniture is constantly changing, and consumers are recommended to buy what they like, to avoid it getting snatched up. Everything the store offers is highly curated by the owner, Eric Maso, who looks for the coolest pieces — and he tries to sell them at the fairest possible prices.
Article continues below advertisement
Modern Resale
If you aren't already familiar with Modern Resale, it's a Los Angeles-based secondhand store that sells all kinds of things online and in-person, including a vast selection of patio and outdoor furniture. If you're looking to save, this might not be for you, as it's considered "luxury," but you're likely to find super nice pieces for all your outdoor soirées this season.