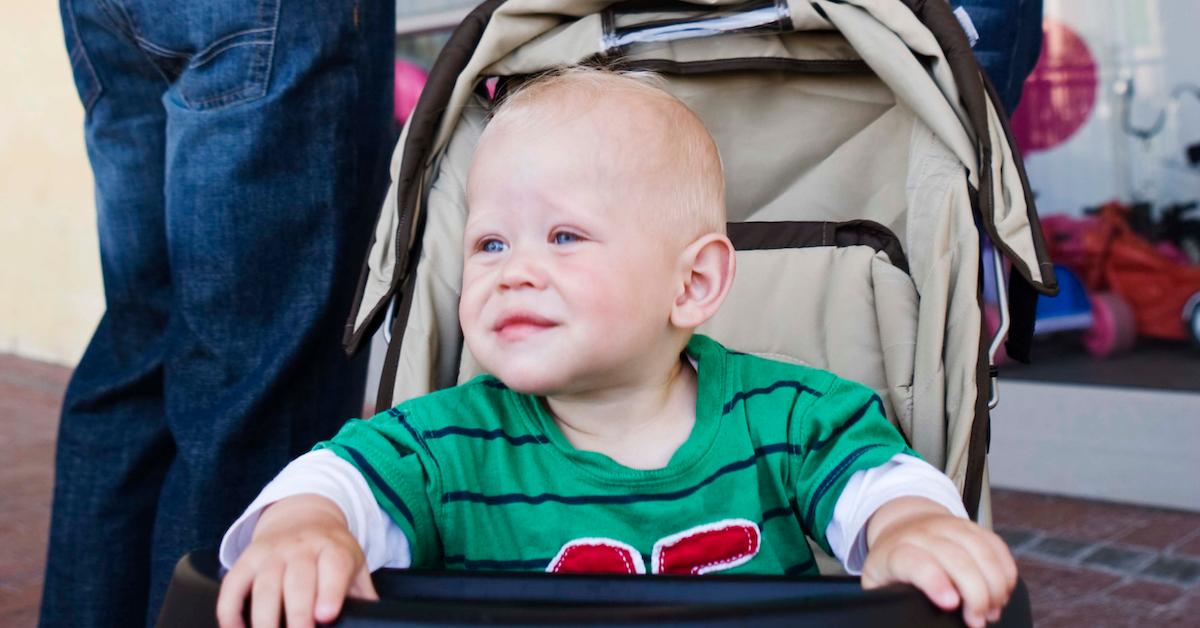 Sustainable Strollers That Will Last From Infancy to Toddlerhood, at All Different Price Points
With so many strollers on the market, trying to choose the right stroller — aka a buggy, carriage, or pram — can tend to feel overwhelming. But if you are doing your best to parent sustainably, you'll be happy to know that there are a number of fairly sustainable strollers out there that make use of recycled materials, avoid toxic ingredients (such as PFAS and flame retardants), and grow with your child.
Here's a look into three eco-friendly and vegan strollers, each at very different price points — as well as a few tips for finding used strollers near you.
Article continues below advertisement
The Zoe Tour+ stroller is an affordable, everyday stroller.
The Zoe Tour+ stroller is a lightweight crossover stroller made from 100 percent recycled materials. According to the blog Natural Baby Mama, all Zoe strollers are free of synthetic flame retardants, polyurethane foam, and phthalates.
The main drawback is that all of Zoe's strollers are only recommended for ages 3 months and up, so it wouldn't work for the first few months of your newborn's life. That said, if you have another child, you can purchase an add-on seat to upgrade your stroller from a single to a double, which will greatly help extend the life of your stroller. And at $199, the Tour+ is a pretty affordable option.
Article continues below advertisement
The Greentom 3 in 1 stroller is all about sustainability, at a mid-level price point.
Greentom claims that its strollers are the most "comfortable, sustainable and affordable" on the market. The brand's strollers are made with Repreve fabric and recycled plastic (both made from PET bottles), and the metal frames come with a lifetime warranty. The products are also free of BPA, phthalates, PVC, parabens, and fire retardants, and are tested to ensure they are non-toxic and safe for children.
The Greentom 3 in 1 stroller is designed for babies from birth up to around 4 years of age, and comes in a number of colors. You can use the same frame the entire time, and just switch to the next seat when your child grows. The stroller goes for €699.00 (about $740 USD), and ships all over the world. Note that not all Greentom products are vegan — the Greentom Carrycot's mattress is made with cotton, flax, and wool.
Article continues below advertisement
The Bugaboo Fox 3 stroller is pricey, but resilient and sustainable.
Bugaboo is one of the most popular stroller brands out there, and surprisingly, it has a number of sustainability initiatives. Bugaboo is working towards creating net zero emissions by 2035, and using zero single-use plastic packaging by 2025. The company also uses many recycled fabrics in its products, and is working on replacing plastics with bio-based materials. Bugaboo also makes its strollers to last, and sells replacement parts for its strollers and offers service centers to repair its products.
The Bugaboo Fox 3 stroller is one of its bestselling models. It can be used for newborns through toddlers, and features an ergonomic and easy-to-maneuver design. Prices start at $1,249, so it's definitely an investment piece.
Article continues below advertisement