5 of the Best Eco-Friendly, Vegan, and PFAS-Free Dental Flosses
Check out these five sustainable, vegan, cruelty-free, and PFAS-free dental floss brands.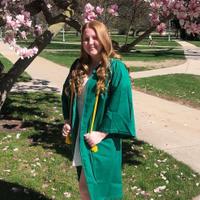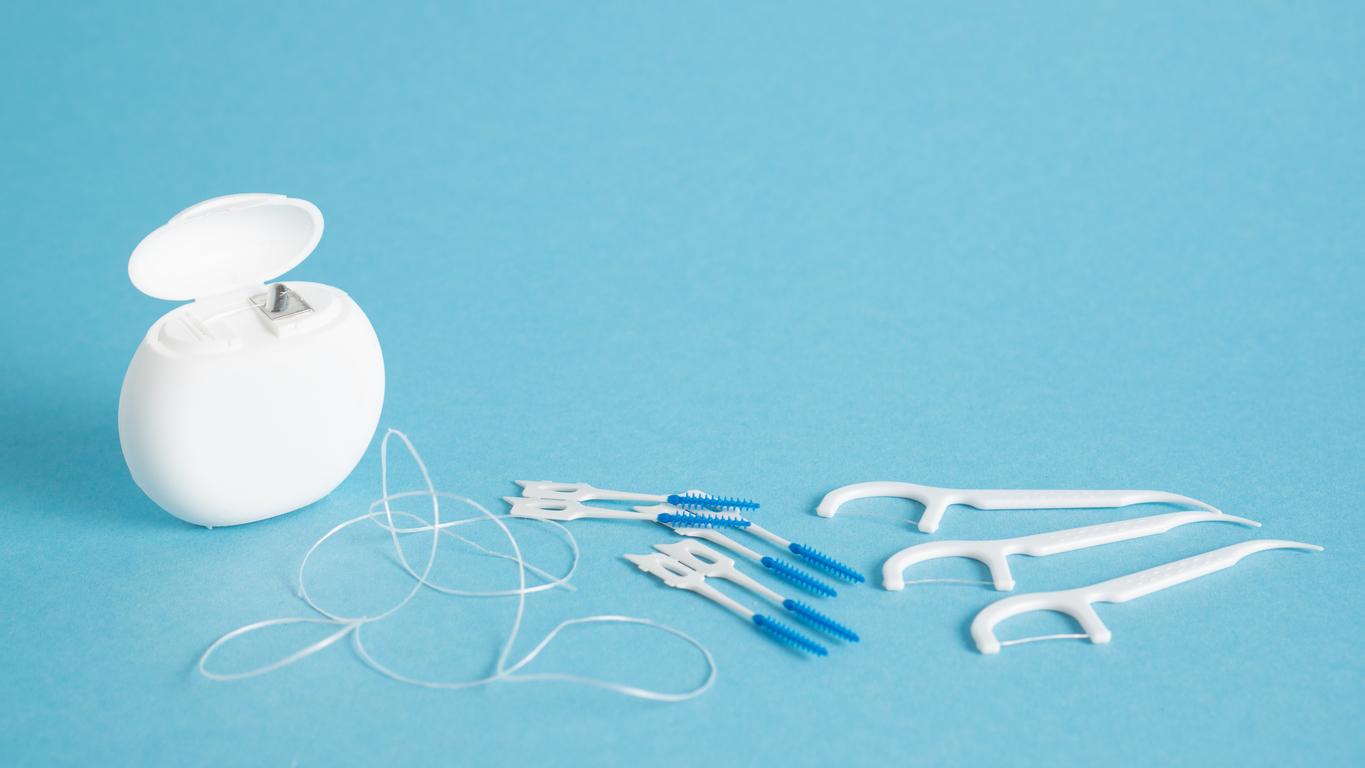 Transparency Matters: If you click on any links on this page, Green Matters may earn a commission (at no additional cost to you). Each item is hand-selected by editors with the planet — and people – in mind. All prices listed are accurate as of the time of publishing. Learn more about our affiliate policy.
Every single day we use a ton of different products. Some products are essential and obvious, like our phones, but others are so routine that we barely even consider them.
However, it might be time to consider all of the little things in our life, because some of them could be affecting our health — even something as minuscule and seemingly unimportant as the floss we use.
Article continues below advertisement
PFAS, often referred to as "forever" chemicals, have been detected in various dental flosses on the market. So, we've rounded up some PFAS-free dental floss brands to check out.
PFAS have been found in dental floss.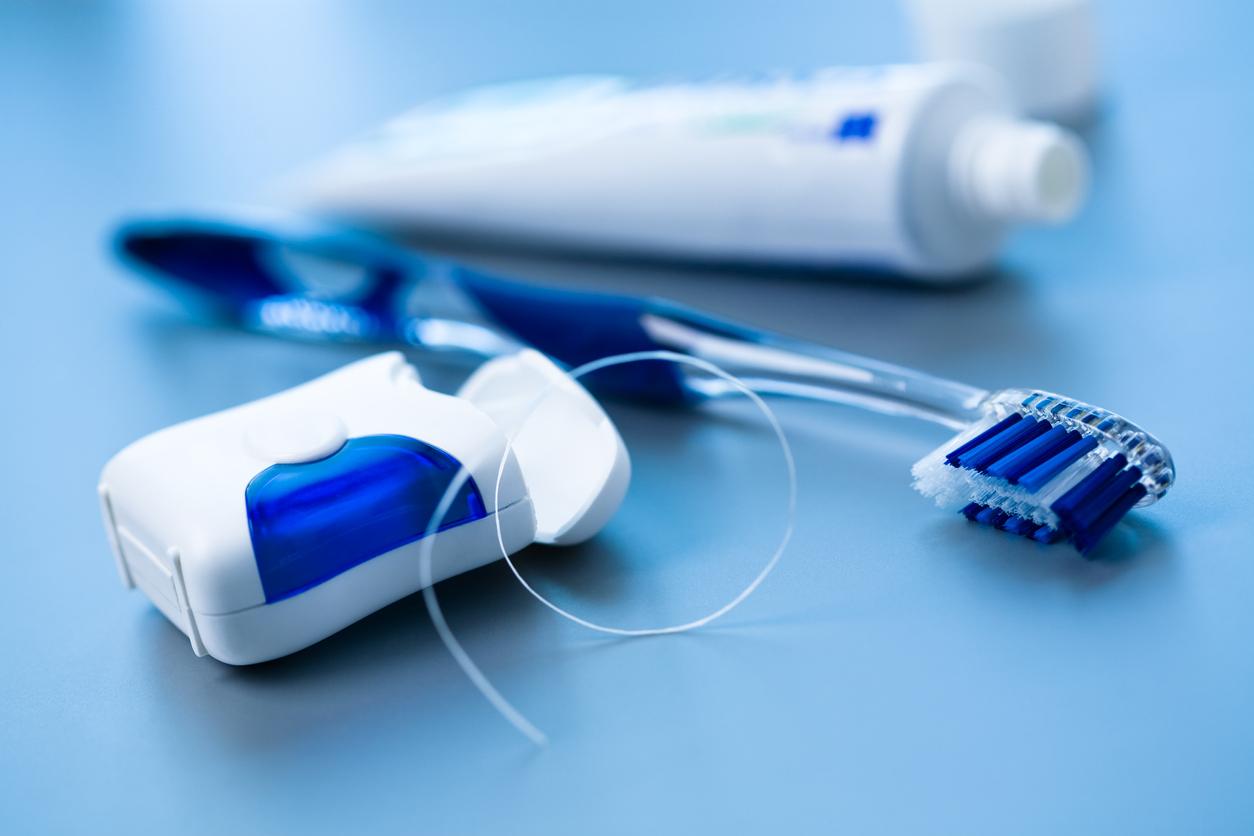 Nonprofit publication Environmental Health News teamed up with wellness site Mamavation to investigate the presence of PFAS in everyday products in September 2022. The study revealed that these toxic substances are common in various dental floss brands, with the highest levels in Oral-B Glide.
Article continues below advertisement
The research also found organic fluorine, an indicator of PFAS, in Up & Up Smooth Slide Floss Mint, Colgate Total Mint Waxed Dental Floss, and Solimo Extra Comfort Mint Dental Floss, as noted by Mamavation.
Previous research from 2019 had also uncovered a link between Oral-B Glide floss and PFAS, according to Harvard's School of Public Health. The study found that those who used Oral-B Glide floss had higher levels of a certain type of PFAS in their blood than those who didn't.
Finding these chemicals in a daily-use product can be a bit alarming. PFAS have been linked to developmental issues, a weakened immune system, liver damage, heart disease, and cancer — so it's not exactly something we want to find in our floss.
Article continues below advertisement
Here's some PFAS-free dental flosses to try out:
Thankfully, there are a few great, PFAS-free dental floss brands on the market. When shopping for nontoxic floss, it's important to research the materials used in each product. And luckily for you, we've made the process as easy as possible by compiling all the information you need right here.
Cocofloss
When it comes to sustainability, Cocofloss has all the bases covered. The company's floss is completely toxin and cruelty-free — the ingredients consist of vegan wax, coconut oil, and fragrant fruit oils, all applied to floss made from recycled water bottles.
And the packaging is just as thoughtful. Each box is made of recycled paper, the dispenser is refillable and recyclable, and the wrappers can be composted right in your backyard.
Show Now - $10
Article continues below advertisement
The Humble Co.
If you're looking for an affordable PFAS-free dental floss option, The Humble Co. is a great company to check out. Not only is this budget-friendly floss vegan and cruelty-free certified, but it also was developed by dentists. Plus, it comes in various flavors, from lemon to mint. For those who aren't fans of traditional floss, you can try the company's plant-based floss picks instead.
Show Now - $4.89
Georganics
Georganics offers completely compostable, sustainably sourced, vegan floss in a refillable dispenser. The brand uses PLA floss (a material derived from corn), vegetable wax, and essential oils sourced from fruits and leaves. After flossing, drop your used piece of floss into the compost bin. And once you're done with the product, you can just purchase a refill online.
Shop Now - $7.07
Article continues below advertisement
Bite
Bite is most known for its toothpaste bits, but the company also makes sustainable floss. You can get two bottles of 100 percent plastic-free and vegan floss for $12 — don't forget to check out the refills once you've used up the product! If you want to support a transparent company that values its workers, customers, and the environment, you can't go wrong with Bite.
Shop Now - $12
Hello
Hello's PFAS-free floss is made with vegan candelilla wax and is not tested on animals. While it's true that some Hello products are spotted at stores like Target, the floss isn't typically one of them. However, it can be easily purchased on Amazon.
Shop Now - $5.99