7 Vegan and Cruelty-Free Teeth Whitening Products That Will Enhance Your Smile
Which teeth whitening method is the best? Check out our favorite 7 vegan and cruelty-free products that will enhance your smile.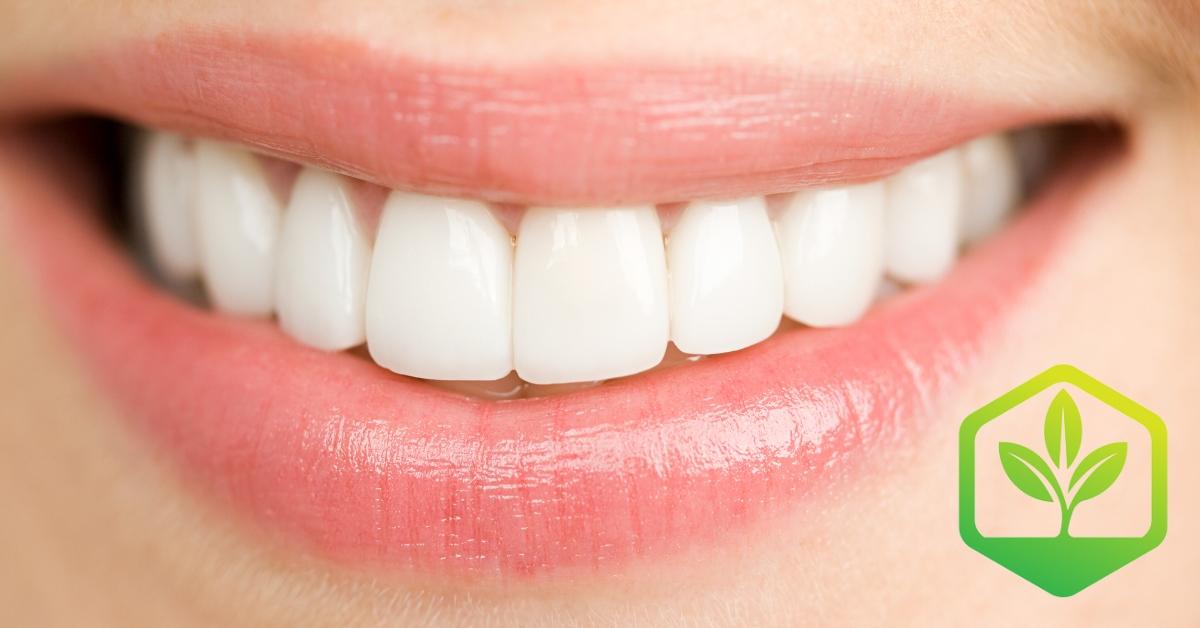 Are you looking to brighten your smile without using toxic chemicals or ingredients that are harmful to your teeth's overall health? With more and more people in search of vegan and eco-friendly products that are paraben-free, Green Matters has rounded up a list of our favorite teeth whitening methods.
Whether you're hoping to remove stubborn coffee stains or simply brighten your smile, check out our favorite products below.
Article continues below advertisement
1. Bite Toothpaste Bits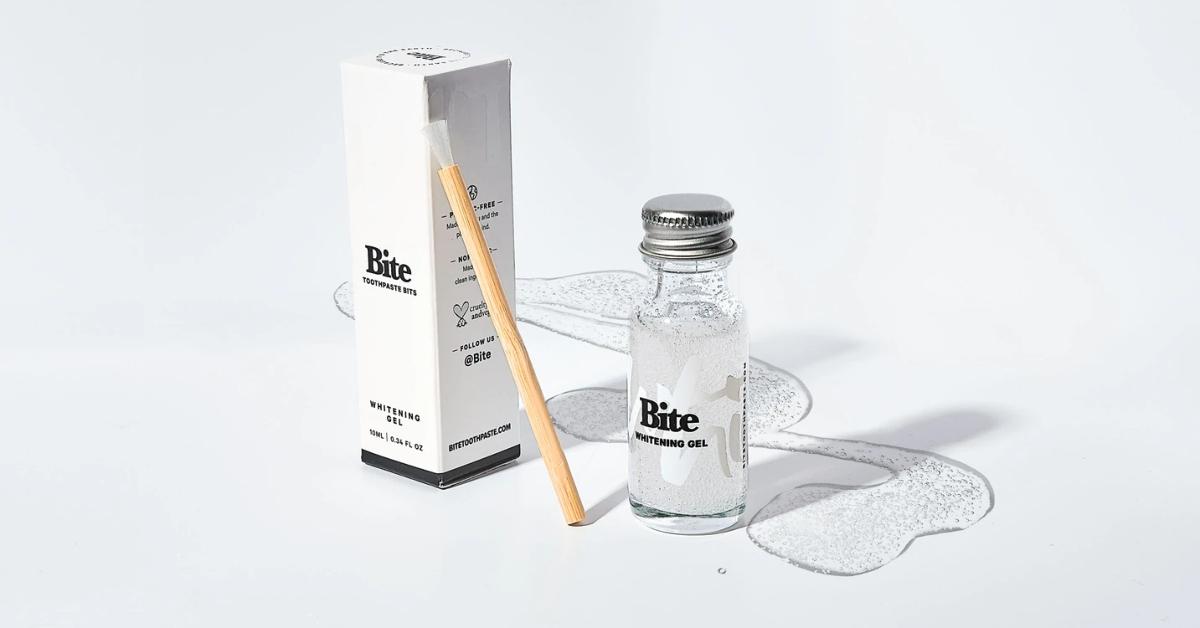 Enhance your smile with Bite Toothpaste Bits Whitening gel. This teeth whitening kit is plastic-free and is made with a vegan peroxide-based formula that is gentle but still strong enough to brighten your pearly whites.
To use, simply dip the compostable applicator into the serum and paint each individual tooth. Then, leave it on for two minutes while the formula bubbles and spit out the excess serum. Complete this process twice a day for 14 days.
2. Dr. Brite Vegan Teeth Whitening Pens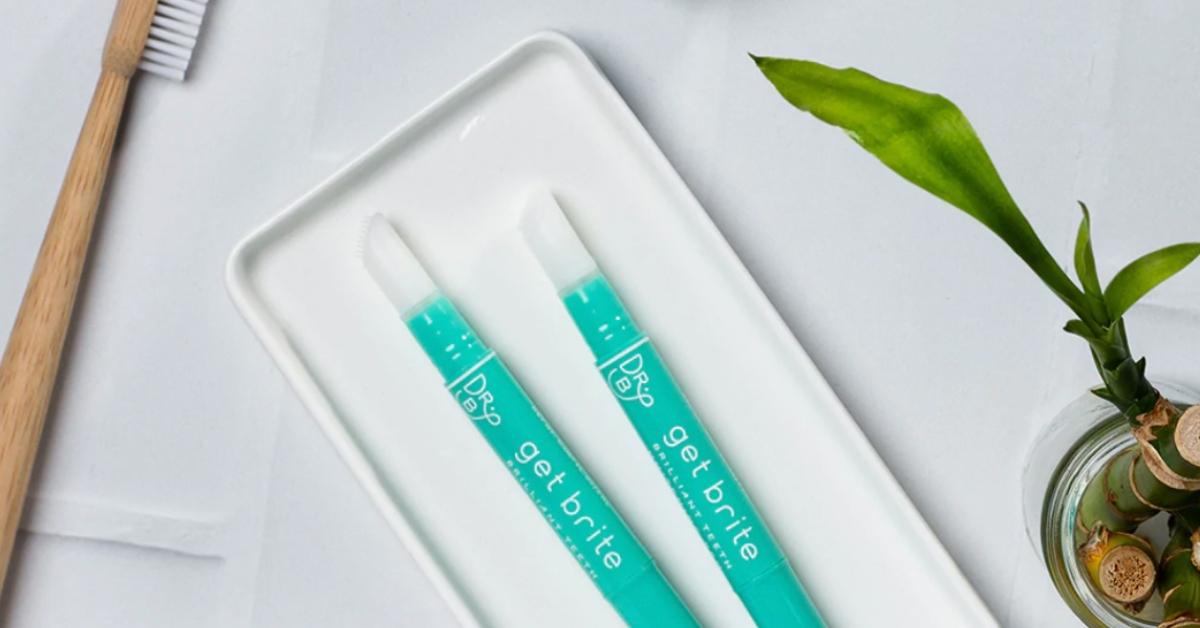 Are you ready to turn back time, or at least the stains on your teeth? Dr. Brite Vegan Teeth Whitening Pens are great for coffee drinkers or those looking to whiten their teeth a couple of shades.
This vegan, non-toxic formula is easy to use and promises users will see results in just two days.
Article continues below advertisement
3. Bedrock & Bloom Smart Ash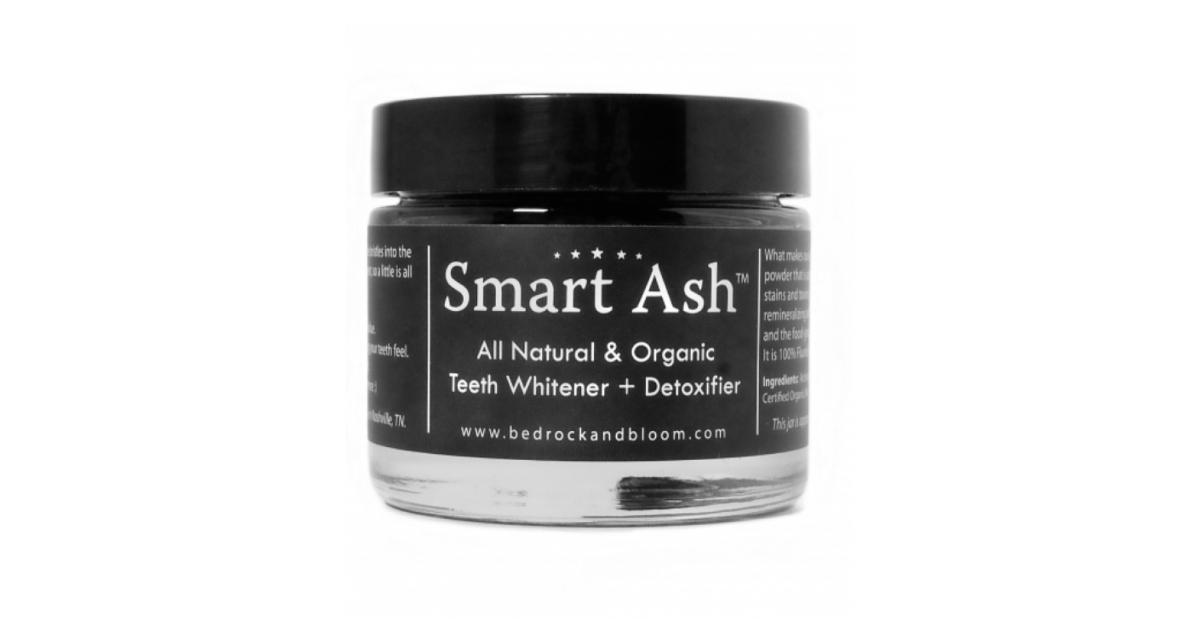 Born from a couple who was frustrated with abrasive teeth whitening products, Bedrock & Bloom is an all-natural powder that says it will help to whiten and detoxify your teeth.
According to the website, Smart Ash is vegan, cruelty-free, and "made with natural ingredients that safely lift stains from your teeth, while simultaneously strengthening, remineralizing, and reversing sensitivity."
Article continues below advertisement
4. Well Scent Sparkle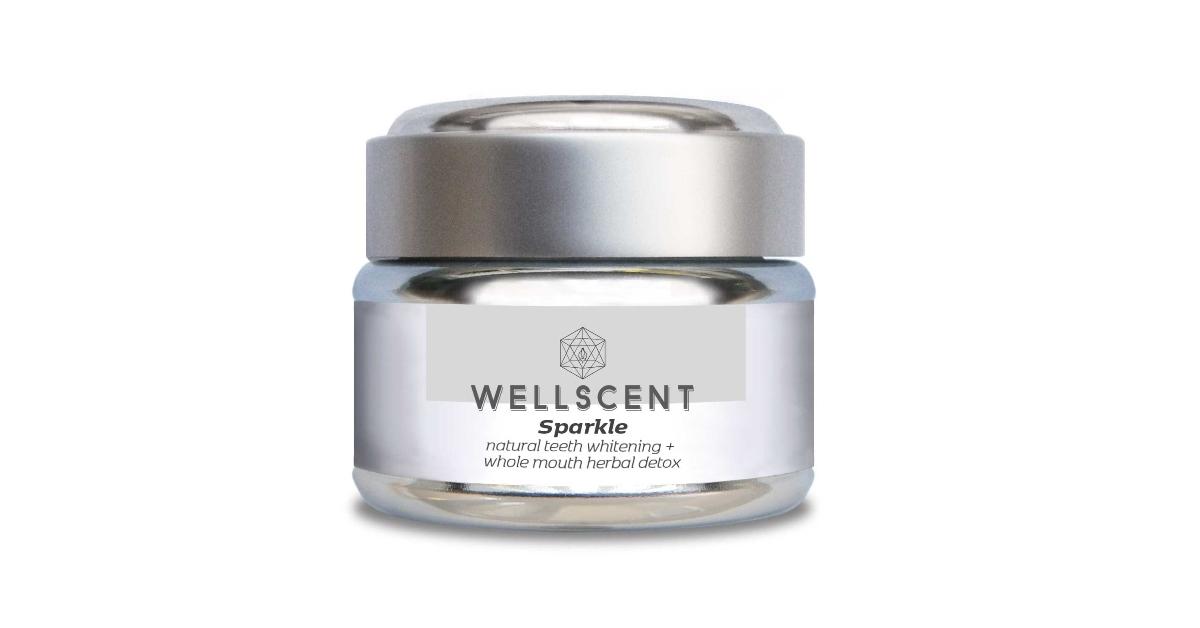 Using activated coconut charcoal, sea salt, and more, Well Scent Sparkle is a natural teeth whitening solution that is "antimicrobial, anti-inflammatory, antiviral, and antiseptic."
To use, just add a pinch of Sparkle to a wet toothbrush and softly brush for two minutes. Repeat this process once a day for seven to 10 days to help naturally whiten your teeth without added chemicals.
Article continues below advertisement
5. Cali White Teeth Whitening Kit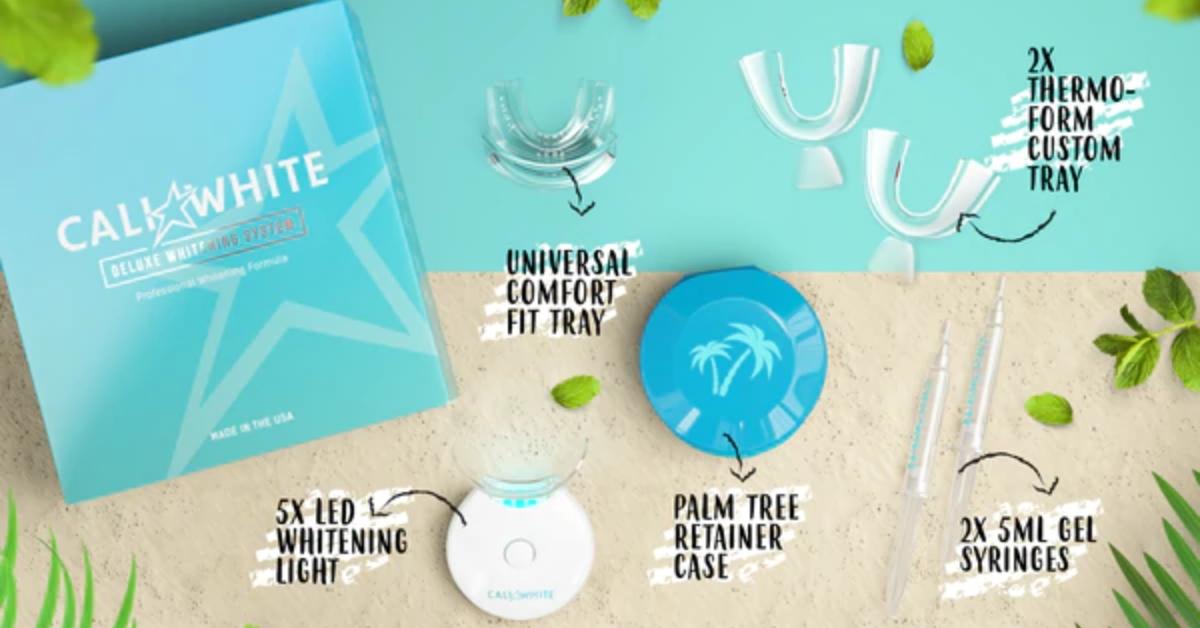 In just 10 minutes, help rid your teeth of coffee, wine, and yellow stains using Cali White's Teeth Whitening Kit. This product — which is fluoride-free, vegan, and cruelty-free — promises results in just one treatment and up to eight shades whiter after undergoing 10 full treatments.
To use, add the whitening gel to the mouth tray, insert, and activate the light tray and wear for 10 to 30 minutes. Rinse any excess gel and repeat for seven to 10 days.
Article continues below advertisement
6. Tarte Pearly Girl Vegan Teeth Whitening Pen
Don't be afraid to flash your smile!
Tarte's Pearly Girl Teeth Whitening Pen is easy-to-use, providing a quick and mess-free application. This cruelty-free and vegan formula will help whiten your smile while still protecting your tooth enamel.
Article continues below advertisement
7. Terra & Co. Sustainable Teeth Whitening Set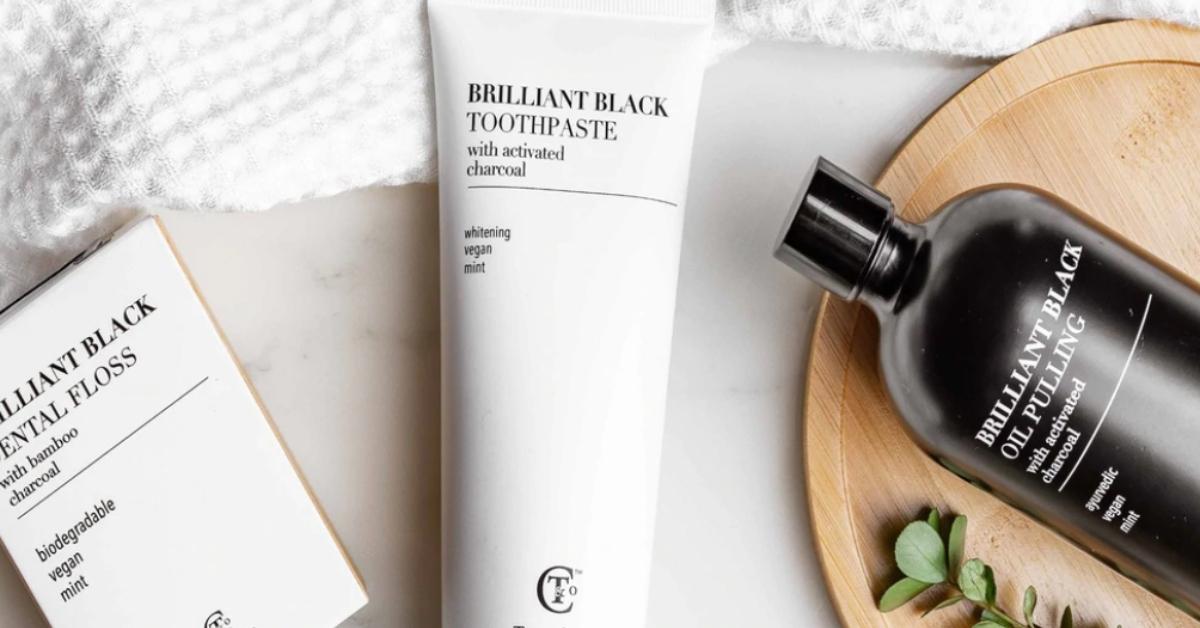 If you're wanting to upgrade your dental care routine, check out the Terra & Co. Sustainable Teeth Whitening set. This bundle features the cruelty-free company's best-selling Brilliant Black Oil Pulling wash, which uses coconut oil and vitamin E that help to "pull" bacteria, reduce inflammation, and restore the pH balance. Additionally, the set includes an activated charcoal toothpaste, and bamboo fiber charcoal-infused dental floss to help maintain a pearly white smile.
Article continues below advertisement
Green Matters' new book, Green Living, is the perfect guide to living an eco-friendly lifestyle for people at every stage of the process. You can order Green Living here.