A Look at Sausage Recalls in the U.S., and the Reasons Behind Them
Sausage recalled for various reasons means consumers should be careful to watch for product recalls in the news.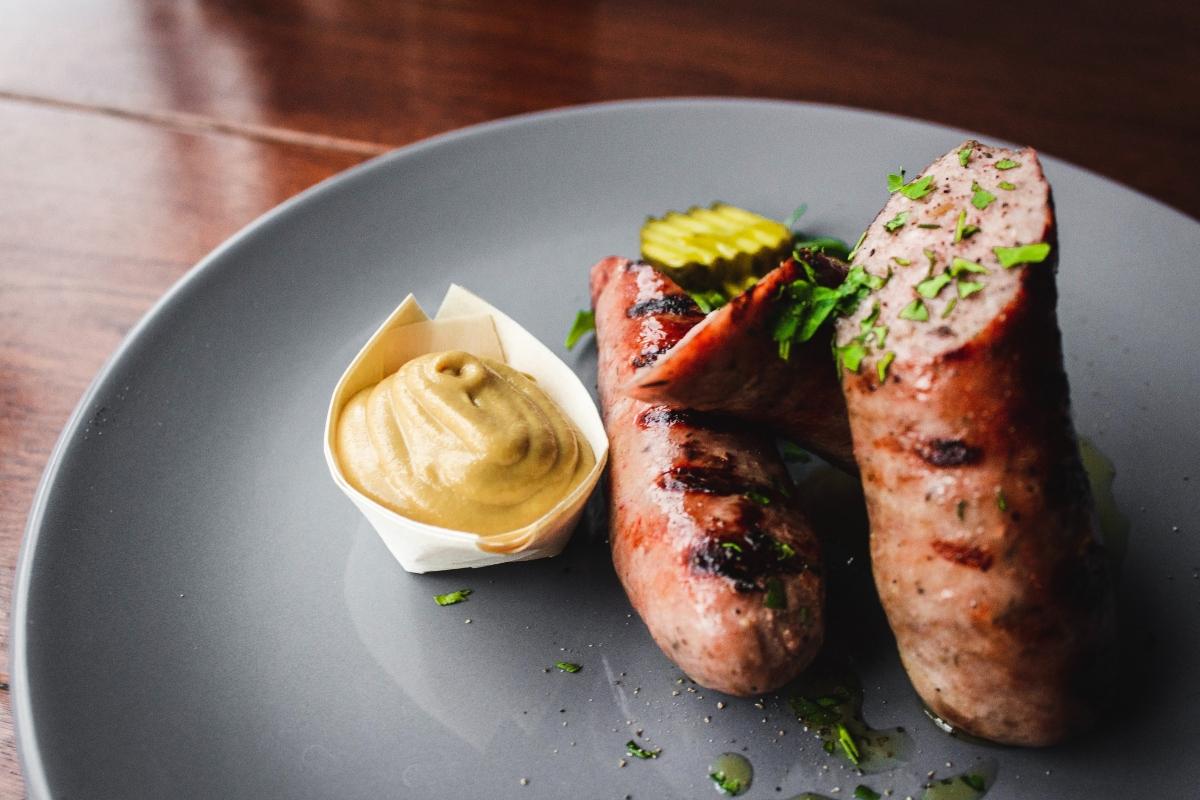 The United States Department of Agriculture (USDA) issues food product recalls when necessary to protect consumers. These food recalls could be due to contamination, foreign objects in the product, incorrect labeling, or a plethora of other issues. Meat products are among those that you want to be extra careful about, so recalled sausage is a serious concern.
Article continues below advertisement
The Food and Drug Administration aims to protect consumers with necessary product recalls and safety alerts. In addition, the USDA provides Class I, Class II, and Class III recalls, with Class I recalls representing the highest risk level to consumers.
Here's a look at the sausage recalls of 2023.
One company recalled sausage due to possible listeria contamination.
In February of 2023, Daniele International LLC recalled a line of ready-to-eat sausage products. The reason for this recall was a potential contamination with Listeria monocytogenes. This possibility of foodborne illness was found during a routine inspection, as a surface that came into contact with the food was contaminated.
Article continues below advertisement
Here are the pertinent details about this food recall:
The sausage products were produced between May 23, 2022 and November 25, 2022
Products were shipped nationwide between December 23, 2022 and January 17, 2023
Various sizes of plastic trays of salami, prosciutto, pepperoni, and more were impacted
Establishment number EST.54 is on the USDA mark of inspection.
The USDA's statement on this recall directed people who might have these ready-to-eat products to either return them or throw them away. People with questions about the sausage recalled could contact receptionist Dee Traynor at 401-568-6228 or send an email to receptionist@charcuterie.com.
Article continues below advertisement
Another ready-to-eat sausage product was recalled in April.
In April of 2023, a company based in Mundelein, Ill. issued a recall for ready-to-eat (RTE) meat and poultry sausage products. Alef Sausage Inc. recalled a number of its RTE halal meat and poultry sausage products. This recall, however, wasn't due to a possible risk of foodborne illness. Instead, it was based on items having been labeled improperly.
Article continues below advertisement
The recall for Alef sausage products was because they hadn't been labeled with a statement about necessary refrigeration, posing a risk that customers would have kept the RTE sausage in the pantry or other non-refrigerated areas. The USDA noted that this could lead to "temperature abuse" of the products.
The RTE sausage products from Alef Sausage were produced and distributed between 2018 and April 2023. They were of various weights but all contained one piece of certain halal meat products, including "Sheikh Beef Salami Zabiha Halal" and "Sheikh Tashentskaya Salami Zabiha Halal."
Article continues below advertisement
These recalled sausages were sent to New York retailers and New Jersey and Pennsylvania distributors. On the USDA inspection mark, they are labeled "EST. 21174" or "EST. P-21174." The problem with the lack of labeling was found by the New York State Department of Agriculture and Markets, which noted some sausage products were not refrigerated at a retail store.
Article continues below advertisement
Contact Alec Mikhaylov, CEO of Alef Sausage Inc., at 847-968-2533, ext. 701 or at alec@alefsausage.com to ask any questions related to this sausage recall.
If you ever find that you have a recalled food product, be sure to avoid consuming the product, and if possible, return it to the retailer or the manufacturer. In some cases, you can get a refund.