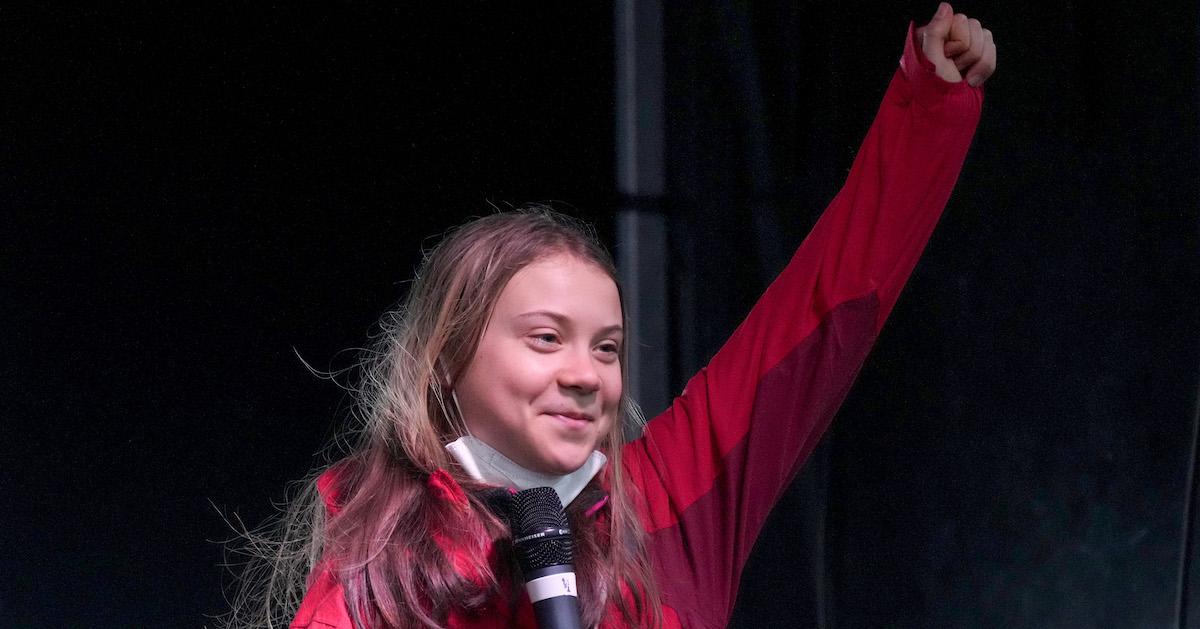 Greta Thunberg Releases 'The Climate Book,' Featuring 100 Contributors: "Hope Is Taking Action"
At just 19 years old, climate activist Greta Thunberg has already authored several books — and the latest is Greta Thunberg's The Climate Book, which features contributions from over 100 experts in the climate space from around the world.
Article continues below advertisement
We can't wait to get our hands on a copy — though if you live in the U.S., you will wait a little while longer before the book hits shelves. In the meantime, keep reading for what we know about the book and its contributors so far.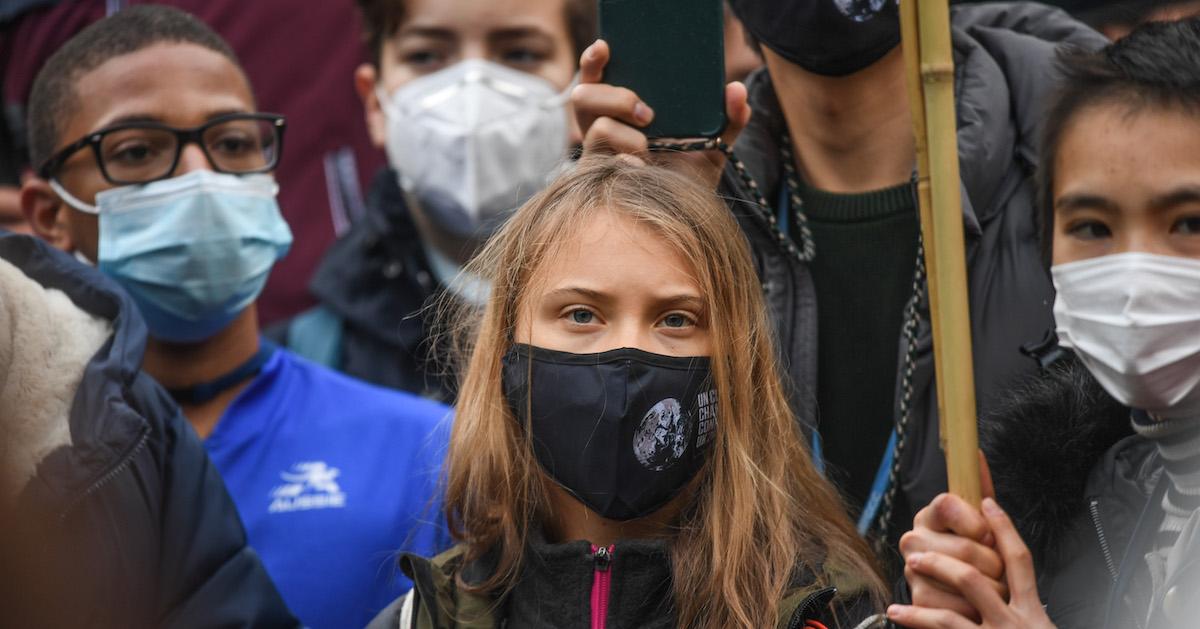 Article continues below advertisement
'The Climate Book' by Greta Thunberg will focus on creating your own hope, sharing stories, and taking climate action.
On Oct. 19, Thunberg shared a video to Instagram to hype her audience up for her upcoming book.
"Right now, we are in desperate need for hope. But hope for whom?" Thunberg states in the video, before exploring the ways hope will differently affect those who will be able to most easily adapt to the climate crisis and those "who will not be so fortunate."
"To me, hope is not about pretending that everything will be fine," she continues. "It is not about sticking your head in the sand or listening to fairy tales about non-existent technological solutions. It's not about loopholes or clever accounting. Hope is not something that is given to you. It is something that you have to earn, to create."
"Hope is taking action. It is stepping outside your comfort zone," she adds. "So instead of looking for hope, start creating it yourself."
Article continues below advertisement
She then announces that she has spent the past 1.5 years compiling The Climate Book, in which more than 100 contributors will share their expertise and experiences.
"These crises are the biggest story in the world, and they must be spoken as far and wide as our voices can carry, and much further still," she states.
Article continues below advertisement
'The Climate Book' features impressive guest authors.
The Climate Book features passages written by scientists, philosophers, historians, meteorologists, engineers, economists, Indigenous leaders, and other experts. Each section of the book includes an essay by Thunberg as well, according to New Scientist.
Article continues below advertisement
When is Greta Thunberg's 'The Climate Book's' release date?
In the U.S., The Climate Book isn't scheduled to be published until Feb. 14, 2023 (the perfect Valentine's Day gift for your eco-conscious bae!).
However, The Climate Book's release date was Oct. 27, 2023 in many other parts of the world, including the U.K.
Article continues below advertisement
And just like with Thunberg's other books, she will not be profiting from The Climate Book.
"I will not earn any money from this book as my copyright belongs to the Greta Thunberg Foundation. So all royalties go to charity," she stated in an Instagram post.
And if you're wondering about the cover of the book, which features stripes that fade from shades of blue to shades of red, these are known as "warming stripes," which represent how average temperatures have changed over the past 100 years.