Pattie Gonia Is the Intersectional Environmentalist Drag Queen Making a Difference (Exclusive)
Pattie Gonia, our favorite environmentalist drag queen, shares their Green Routine with us!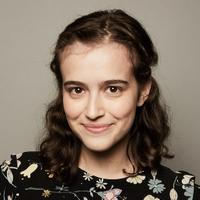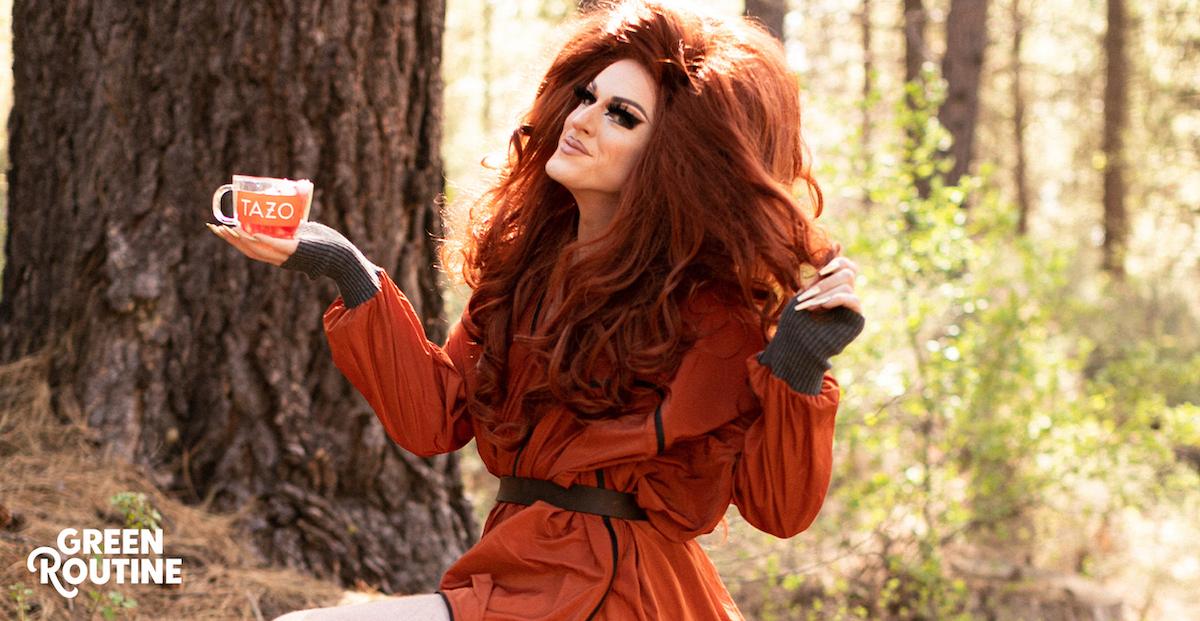 "If the world's going to go up in flames, at least I'm going to be trying to make a difference being that change I want to see in the world, and dancing while I'm doing it," says Pattie Gonia, drag queen of the great outdoors.
Article continues below advertisement
Pattie Gonia, who is perhaps the internet's most famous environmentalist drag queen, has amassed nearly half a million Instagram followers over the past few years. Their Instagram posts range from fabulous drag photoshoots to informational posts on environmental activism, diversity and inclusion in the outdoors, and celebrations of the queer communty.
Earlier this year, Pattie (real name Wyn Wiley) co-founded The Outdoorist Oath, a nonprofit that works to bring together outdoorists who want to do more work for both the planet and people, especially those in marginalized groups, such as BIPOC and LGBTQ people.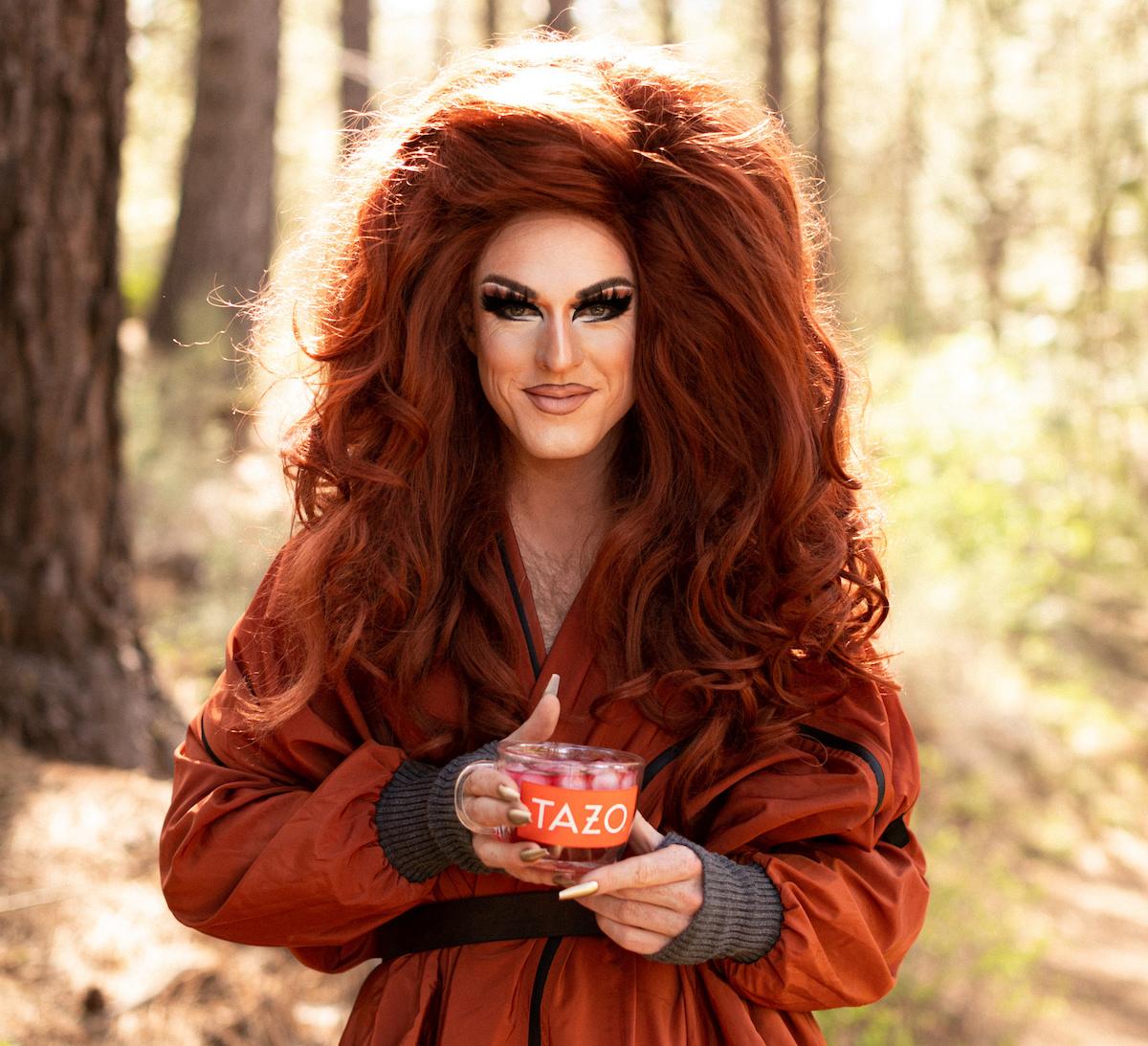 Article continues below advertisement
And now, to help further their personal message of protecting the planet and people, Pattie is helping tea company TAZO unveil its new regenerative agriculture plan and carbon-offsetting TikTok ad. Pattie tells Green Matters that TAZO has worked over the past few years to transition its supply chain to embrace regenerative agriculture, and to invest in the lives of its farmers, workers, and people in communities disproportionately impacted by the climate emergency.
"TAZO has really stepped up to support a lot of initiatives that I do to try to bring intersectional action to the climate space, with a lot of education with a lot of community building," Pattie tells us, adding that TAZO will be supporting Pattie's upcoming queer leadership wilderness expedition, which will help develop the next generation of queen leaders in the environmental space.
We recently caught up with Pattie Gonia over the phone to learn more about advice for getting involved in climate action, how they stay motivated, and of course, their tips for being a sustainable drag queen. Keep reading for the full interview, as part of our Green Routine series!
This interview has been edited and condensed for length and clarity.
Article continues below advertisement
GREEN MATTERS: How is The Outdoorist Oath going?
PATTIE GONIA: It has been the biggest gift ever to form a community that's excited about focusing on climate intersectionally and social justice intersectionally. It's also been more work than I could have ever imagined.
Article continues below advertisement
GM: How can people support regenerative agriculture in their everyday purchases?
PG: They can support the amazing communities that are doing agriculture regeneratively with their local co-ops, but I also think that they can support it on a large scale with products like TAZO tea that are using regenerative agriculture to make a lot of their favorite products.
Article continues below advertisement
GM: What's your advice for somebody who's just starting to learn about climate injustice and sustainable living?
PG: We have to get outside and connect to our climate first, and then if we can take that connection, know how worth it the world is to advocate for… Well, then we can start making those 1 percent little decisions in our day to day life that can really snowball into something giant.
GM: What's your advice for people who want to get involved with the environmental and outdoor communities, but have felt marginalized in those circles?
PG: I think about the power of starting small, and the power of an invitation, and the power of just a few people in your community. At The Outdoorist Oath, we teach that there's no prescriptive way to go outdoors as an underrepresented person.
So it might be forming a community with two or three other people from your underrepresented identity. Or if you're that ally, the power of an invitation to someone who maybe doesn't have as much experience in the outdoors or maybe doesn't look like you or come from the same culture to go outside and share that trail with you.
This is piggybacked off of the work of Dr. Ayana Elizabeth Johnson — find what you're good at, find what you're excited at, and just get plugged in. Everyone can do something.
Article continues below advertisement
GM: What keeps you motivated to do this work?
PG: There's a lot going on in the world that makes me feel not hopeful and not full of joy. But every time that I get together with people and act locally and make a difference and make space and do what I can that's available to me — well, I know that I'm doing my part.
Complacency is a choice as well. Doing nothing is a choice as well. If we just give up and we just say "Well, whatever," we're ensuring our future. But if we can step up, be that change we want to see, well, then we're being a part of the solution.
When the world's energy is trying to make you feel like you want to give up, that's what people in power and people destroying this planet want from us. I think we really need to be a part of that change to say, "You know, what, if we feel like we don't belong in this world, that's because we were put here to build a new one."
Article continues below advertisement
GM: If you ruled the world, what would you do? What changes would you make to fix the climate crisis?
PG: Oh my gosh! I think we need to just create relationships. "The revolution will be relational." We need to take more lessons from nature. Any way for an ecosystem to not just survive, but thrive, is through diversity and is through listening to each other and through being really beautiful pieces of that thriving meadow, and making space for everyone to do their thing, but also realizing the meadow wouldn't exist without each one of us.
I'm not the best person to rule the world, but I would definitely want to have more dance parties. And can we realize that this is the only planet with a Beyoncé on it? We should probably save it.
Article continues below advertisement
GM: Do you have any advice for drag queens who want to make their drag routine more sustainable?
PG: I love a good outfit-repeating moment. I think there's so much pressure from the drag world to stunt a new 'fit — when really, I wear the same tent like 85 times a year.
I'm after really practical steps for sustainability with drag. I use every tube of foundation until its last drop, I am using every color of the makeup palette, even if it's not necessarily my favorite color to wear, until that palette is dead and done.
In my local Bend community, we have a drag clothing swap and closet swap like four times a year. And I think that we should really think about and can embrace having fun with sharing outfits with friends.
"Green Routine" is a series from Green Matters that invites notable people in the environmental space to share the efforts they make to live more sustainably.