Ashley Tisdale on Her Plant-Based Journey, Her Go-To Vegan Meal, and More (Exclusive)
Ashley Tisdale is using her platform to promote plant-based eating.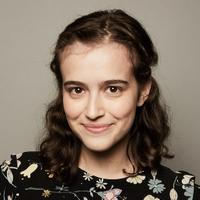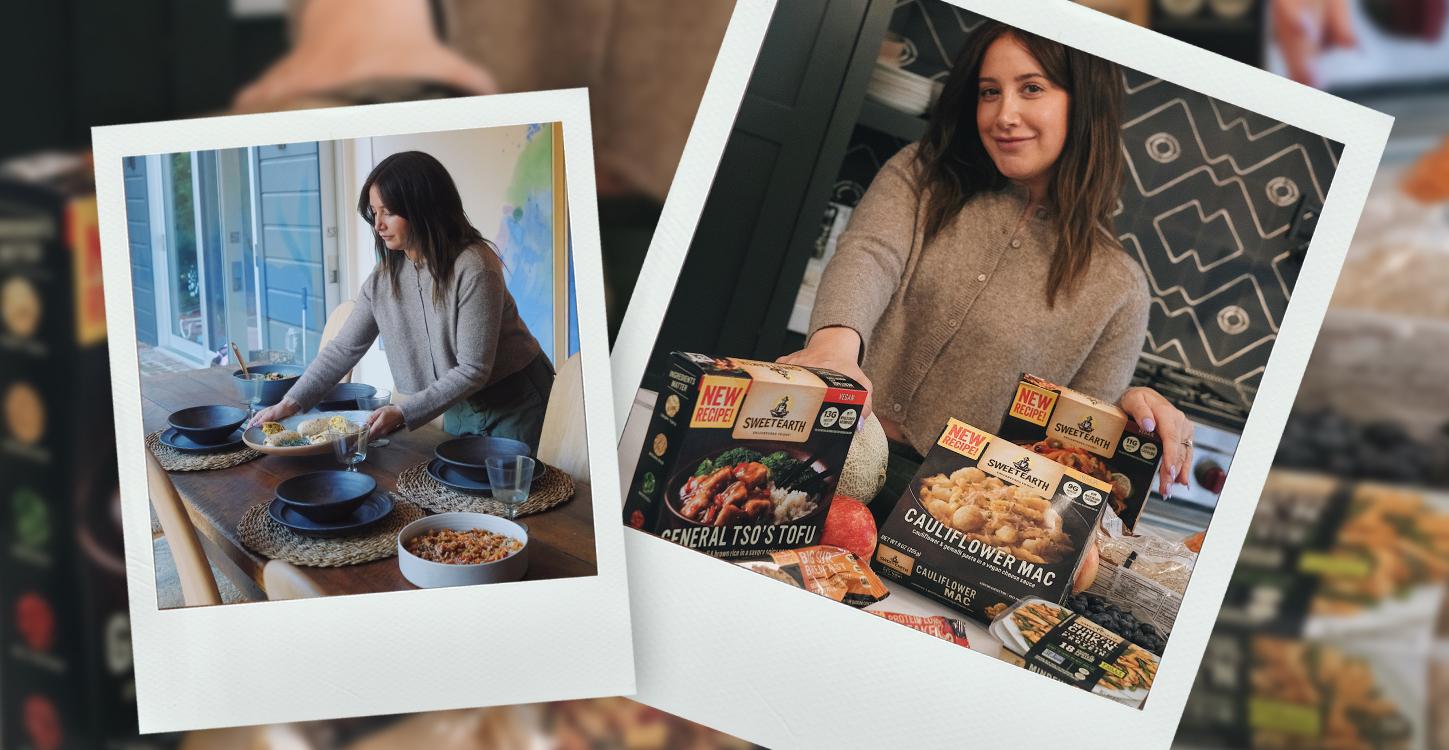 The "Fabulous" Sharpay Evans may have been a bit too self-absorbed to consider going vegan for the animals or the environment — but eating a plant-based diet has been part of Ashley Tisdale's life for years.
Article continues below advertisement
Though her journey with vegan eating has varied over the past decade, the actress, entrepreneur, and mom is passionate about bringing vegan and cruelty-free products to the market, and using her platform to support plant-based brands.
Most recently, Ashley Tisdale partnered with Sweet Earth, a food brand selling plant-based meats, as well as frozen vegan and vegetarian meals.
To learn more about Ashley Tisdale's vegan journey, as well as how to enter the sweepstakes and have a chance of meeting her, keep reading.
Article continues below advertisement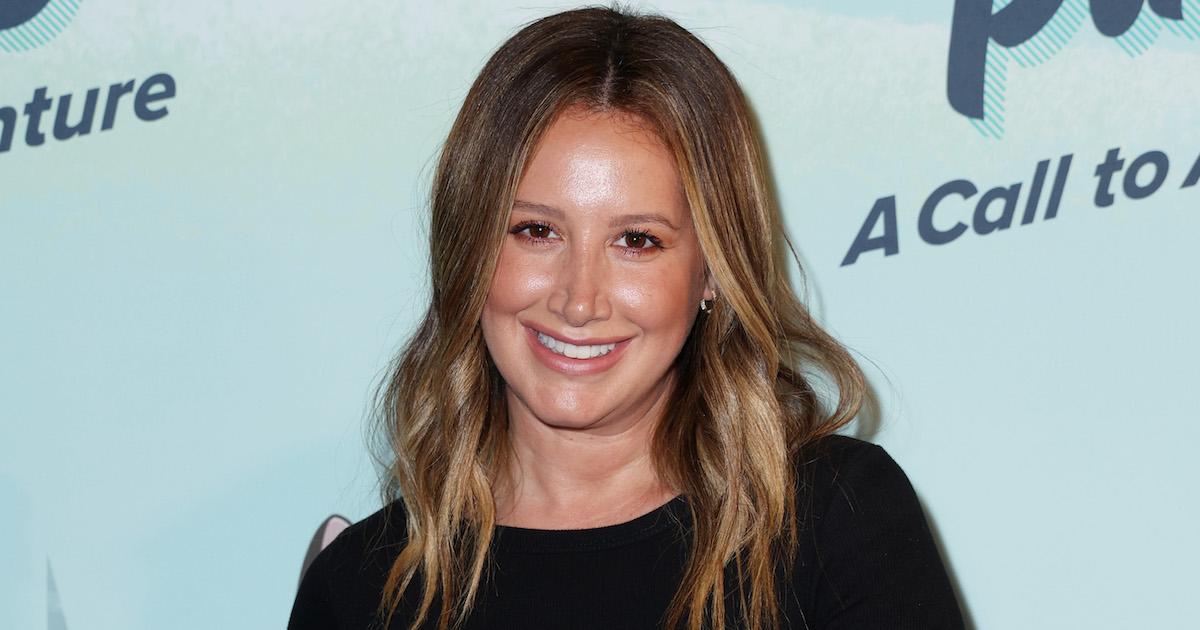 Is Ashley Tisdale vegan?
Ashley Tisdale isn't vegan, though the actress once did identify as vegan. That said, she remains a big fan of eating plant-based as often as possible.
As she tells Green Matters in March 2023 on behalf of her partnership with Sweet Earth: "I have at least one day a week where I'm 100 percent plant based."
Article continues below advertisement
Tisdale has toyed around with eating vegan over the past decade. Back in 2014, Tisdale posted that she was taking Beyoncé's 22-day vegan challenge, as part of 22 Days Nutrition.
Then, in September 2020, Tisdale wrote a piece for her blog Frenshe titled "I Tried Being Vegan and This is What Happened."
In the blog post, she talks about the moment a few years prior when she watched the 2017 documentary What the Health. The film looks at the ways eating animal products cause disease in humans, and how the food, healthcare, and pharmaceutical industries have allowed misinformation to spread.
Article continues below advertisement
"My immediate reaction was, 'I am NEVER eating animal products again — I. AM. A. VEGAN,'" Tisdale wrote, reflecting on watching the film.
Article continues below advertisement
However, after experiencing some health issues a while later, a doctor advised her to integrate animal-based meat back into her diet, since she had developed anemia. Though she didn't want to eat animals again, she tried it, and decided to revert to eating a 50 percent vegan diet, with a fully plant-based day at least one day a week.
The Academy of Nutrition and Dietetics, the world's largest organization of nutrition professionals, asserts based on research that "appropriately planned" vegan diets are healthy and nutritionally adequate for people at all stages of of life. Humans can get every nutrient we need from plants, so if you have any health concerns regarding your diet, make sure to consult with a registered dietitian.
Article continues below advertisement
Is Being Frenshe vegan and cruelty-free? Ashley Tisdale's brand is available at Target.
Article continues below advertisement
Being Frenshe's offerings are all about wellness and self-care, and they include candles, lotions, bath bombs, deep conditioners, and roll-on fragrances.
"I ... do my best to use non-toxic, vegan and cruelty free products in other areas of my life, like my own brand, Being Frenshe," Tisdale tells Green Matters.
Article continues below advertisement
Ashley Tisdale is partnering with Sweet Earth to encourage more people to eat vegan.
Even though Tisdale is not fully vegan anymore, she is still passionate about encouraging others to enjoy plant-based meals as offered as possible.
"For busier days, Sweet Earth has been my go-to in order to make sure I'm getting in at least one plant-based meal," she tells Green Matters exclusively, noting that the brand's new version of its Pad Thai Bowl is one of her favorites.
Article continues below advertisement
"I am so excited to be teaming up with Sweet Earth for the Veggie Come Back sweepstakes to help others rediscover the joys in plant-based eating and give people a chance to win an invite to our exclusive plant-based dinner event," Tisdale tells us.
Entering the sweepstakes enters you for a chance to win a trip for you and a guest to Los Angeles to attend the Sweet Earth Foods Veggie Come Back dining event on April 26, which Tisdale herself is hosting. You can learn all about the Veggie Come Back sweepstakes here — just make sure to read all the official rules before entering.
"Through my journey towards a balanced plant-based lifestyle, finding options that fit into my daily routine has been challenging and that challenge seems to be common," Tisdale says. "I've learned that it's all about figuring out what works best for you."