"Cheeky" Claude the Koala Is the Mystery Thief of Over $3,000 in Nursery Plants
Staff at an Australian nursery were baffled as to what was eating seedlings used for restoring Koala habitats. The culprit: Claude the Koala.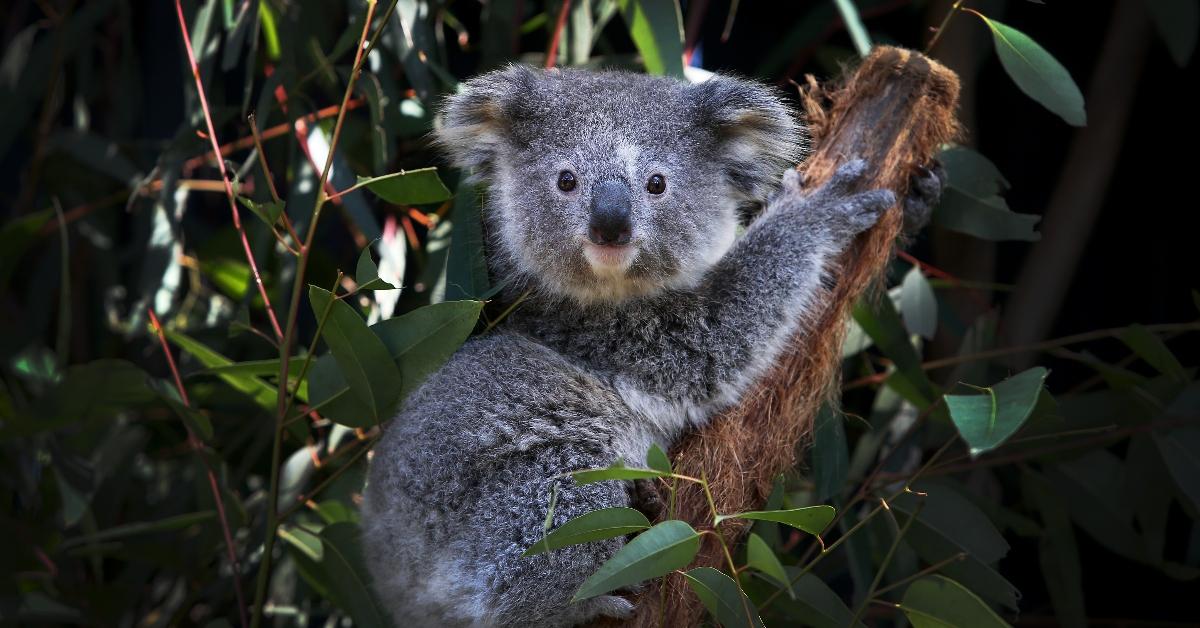 Eastern Forest Nursery in northern New South Wales, Australia, specializes in growing trees for revegetating Australia's koala habitats. Koalas have been on the country's endangered list since 2022 as increasing urbanization, drought, wildfires, and disease threaten their existence.
Article continues below advertisement
When the nursery staff discovered something was eating their seedlings, they assumed the culprit was a possum or possibly goats. Little did they know that the guilty party was actually one of the animals they were trying to protect. Until they caught Claude the Koala red-handed eating their nursery plants.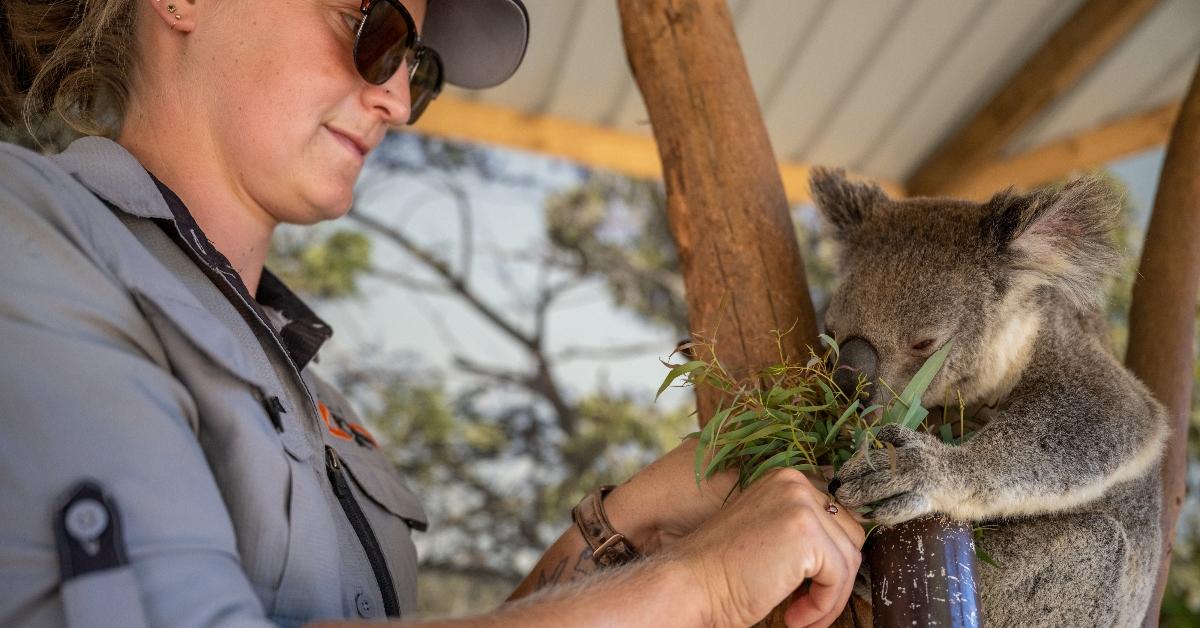 Article continues below advertisement
A forest nursery in Australia started to notice its plants were going missing.
Nursery owner Humphrey Herington told the BBC that a plant thief had been munching on his eucalyptus seedlings for weeks, and he didn't know who might be the vandal. The loss amounted to about $3,800 in U.S. dollars.
"There weren't really any signs - there was no tracks or anything - to indicate what it could have been," Herington told the BBC. Herington sells the seedlings to organizations like the World Wildlife Fund and Bangalow Koalas, which plant trees to restore koala habitats.
Thinking the thief was a possum, the nursery staff set up a trap but caught nothing. They also considered it could have been goats that had escaped from a nearby farm but eventually ruled that out, too.
Article continues below advertisement
Claude the Koala was responsible for eating over $3,000 of eucalyptus seedlings.
Herington told the BBC he was shocked when he walked into work one day to find a very full Claude the Koala sitting next to some recently chewed plans. Per Newsweek, the little guy is nicknamed "Claude" as a pun for his extremely sharp claws.
Article continues below advertisement
"I just couldn't believe that it was a koala. I was shocked, but I was also a little bit impressed," Herington told the BBC. "We came out to work one morning, and there he was, sitting there on a pole. And there were lots of plants missing that morning. I guess that day, he must have had a really big feed and was too tired to go back to his tree."
Herington wrapped Claude up in a towel and relocated him to a tree about 984 feet from the nursery. But, he was back a few days later, the BBC reports. As a result, the nursery staff plans to build a koala-proof fence to try and keep Claude out.
Article continues below advertisement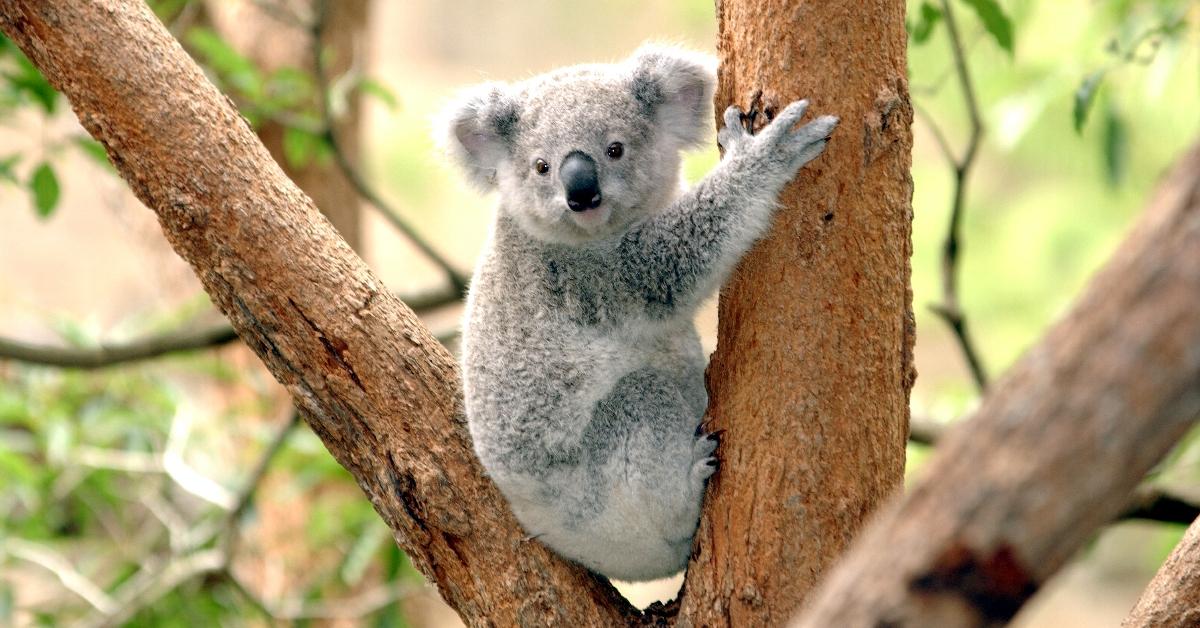 Koalas are endangered in Australia.
Koalas were added to Australia's endangered species list in 2022. It's estimated that 8,000 koalas, roughly 30 percent of the population in New South Wales, died in the wildfires that ravaged the area in 2019 and 2020. As more areas are urbanized, the land clearing of eucalyptus trees also threatens the marsupials, their primary food source.
Article continues below advertisement
According to a 2021 report by the Australian Koala Foundation, "Land clearing is lethal to Koala populations. Over the past few years, we have seen huge land clearance, particularly across NSW and South East Queensland, for farming, housing development and mining. We know that offsets don't work, and we also know that displaced koalas die."
Bangalow Koalas, one of Herington's customers, is working to build a Koala Wildlife Corridor across the Northern Rivers of New South Wales. Their goal is to plant 500,000 trees by the end of 2025. Other notable customers of the Eastern Forest Nursery include the World Wildlife Fund, which posted the photos of Claude caught in the act to their Instagram page!