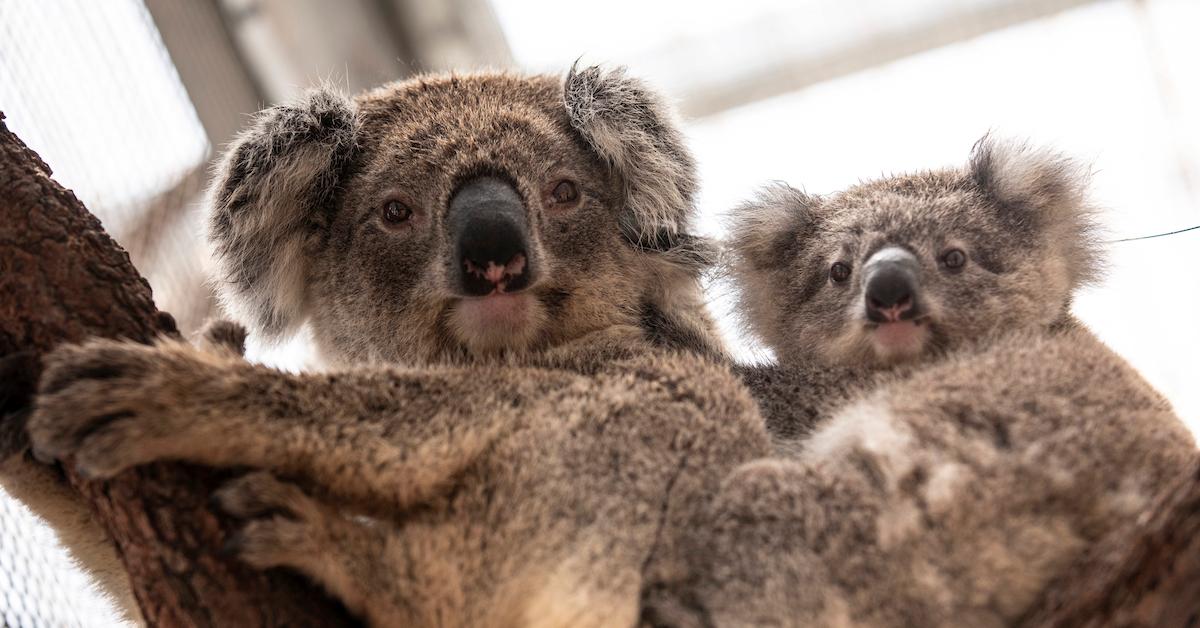 4 Koalas and Baby Joey Released Back Into Wild Following Australia Bushfires
During the Australia bushfires that peaked between December 2019 and January 2020, rapidly spreading fires killed tens of thousands of koalas across the country. It's estimated that more than 1 billion animals perished in Australia a result of the fires.
Now that the record-breaking fires have finally been contained, some of the lucky koalas who were rescued before the fires could hurt them are finally being returned to the wild.
Article continues below advertisement
Article continues below advertisement
This week, five of the rescued koalas who have been rehabilitating at Sydney's Taronga Wildlife Hospital have been released back into the Blue Mountains in Australia, as MSN reported. One of the five koalas is actually a baby joey, pictured above with his mother.
These four koalas (plus the joey) are from a group of 12 koalas that have been in the Taronga Wildlife Hospital's care since they were rescued from the fires. Hopefully the remaining eight koalas will be able to join them in the wild soon.
Article continues below advertisement
Article continues below advertisement
"We have been busy assessing the burnt area that we rescued them from, to establish when the conditions have improved enough that the trees can support them again," Leigh continued. "The recent rains have helped and there is now plenty of new growth for them to eat, so the time is right. We will be radio-tracking them and keeping a close eye on them to make sure that they settle in okay."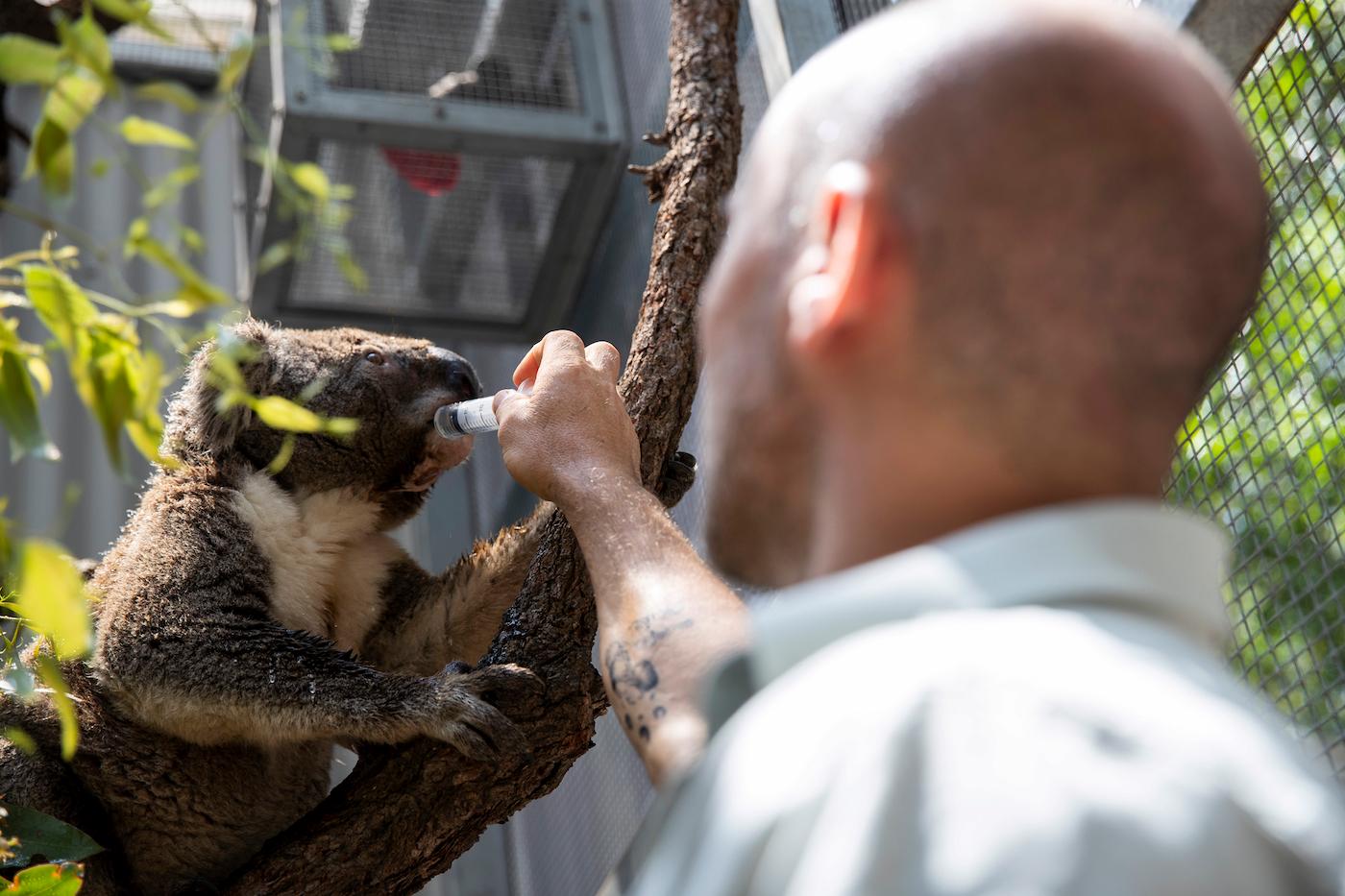 Article continues below advertisement
These 12 koalas were actually taken from the wild in December, just before the fires actually hit their habitat, Southern Highland News reported at the time. Leigh and her team were able to do this because of radio-tracking devices that had previously been outfitted on the koalas.
"We were at risk of losing the entire koala population at this site and so that's what drove us to try something so radical," Leigh said.
The radio-tracking devices are still on these four koalas, which will allow the team to monitor them, so they can "plan a future for koalas under climate change, where we expect more frequent and intense fires," according to Leigh.
Article continues below advertisement
An estimated 25,000 koalas died on Kangaroo Island (off South Australia) during the bushfires, according to The Guardian. In New South Whales, the fires killed an estimated 8,000 to 10,000 koalas — about 30 percent of all the koalas in the state, according to the Australian Broadcasting Corporation. Many of those deaths were attributed to the fires destroying koala habitats and food.
Article continues below advertisement
These five lucky koalas were not the first to be returned to the wild after being rescued from the wildfires. Last month, the Port Macquarie Koala Hospital began returning some of its koala rescues to the wild, as seen in the above video.