Rainn Wilson Changes His Name to Spread Awareness for the Climate Crisis — and Wants You to Join Him
Rainn Wilson's new name is a bit of a mouthful: "Rainnfall Heat Wave Extreme Winter Wilson" — among other variations.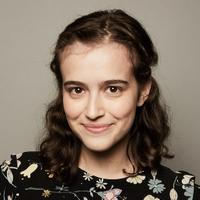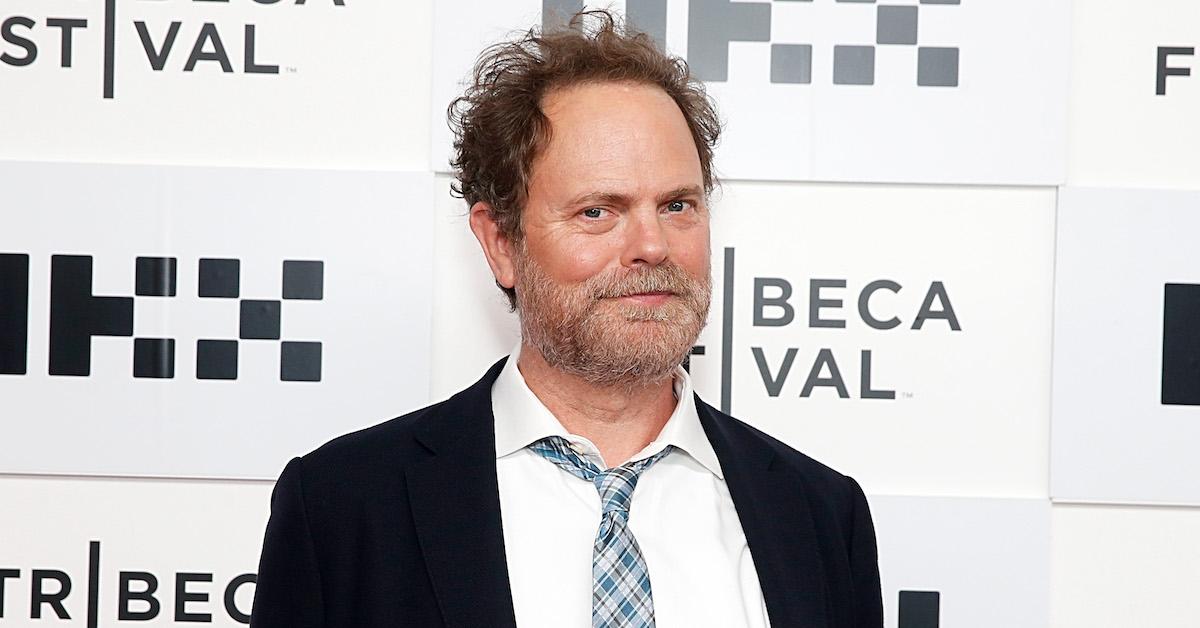 Rainn Wilson is Rainn Wilson no longer. The Office actor has changed his name to help emphasize the severity of the climate crisis. And no, this has nothing to do with how the climate crisis is affecting Schrute Farms.
You'd better get used to Rainn Wilson's name change: "Rainnfall Heat Wave Extreme Winter Wilson," among other variations.
Article continues below advertisement
In 2020, Wilson met activist Greta Thunberg, inspiring him to tell Green Matters exclusively, "I need to take action and use my platform to encourage people to learn more about the climate crisis and vote for platforms that support the science." We love that two years later, he is staying to his word.
That said, did Rainn Wilson really, legally change is his name? Or is this just a silly treat for his fans across the internet? Here's the scoop behind his new name.
Article continues below advertisement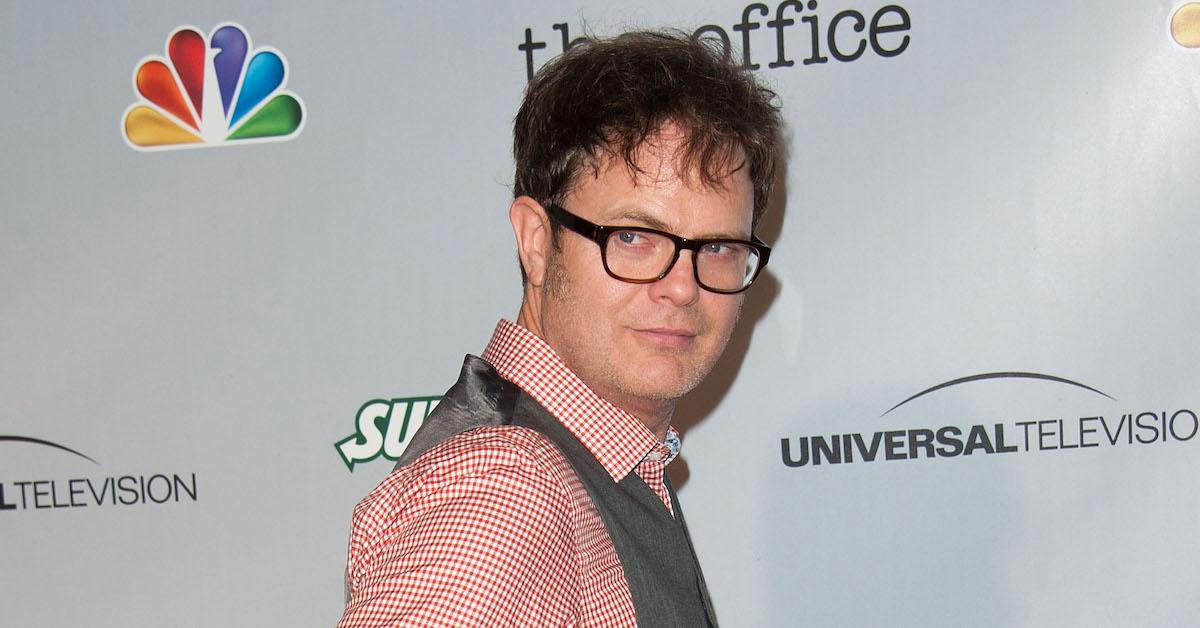 Did Rainn Wilson really change his name?
On Nov. 9, 2022, Rainn Wilson shared a video across social media platforms introducing himself as Rainnfall Heat Wave Rising Sea Levels and We Have to Do Something About It Now Wilson."
Article continues below advertisement
"As a cheap little stunt to help save planet Earth, I've changed my name on Twitter, Instagram, and even my fancy writing paper," he stated in the video, showing off his personalized stationery that he had doctored to read "Acid Rainn Kills Trees Wilson."
Wilson tweeted that Twitter would not let him change his name "because, Elon!" but you can see that he is already rocking a new moniker on Instagram — though for the platform, he shortened it to "Rainnfall Heat Wave Extreme Winter Wilson."
So no, Wilson did not legally change his name, though that would have been pretty cool. He is just changing it temporarily on social media.
Article continues below advertisement
Rainn Wilson wants to raise awareness about Arctic melting.
Wilson made the change in partnership with the organization Arctic Basecamp (which has temporarily changed its Twitter and Instagram names to "Arctic Humanity at Risk Basecamp"). Specifically, Arctic Basecamp's platform Arctic Risk is running a campaign encouraging people to change their names on social media. You can generate a name of your own on the website, and add it to your Facebook, Instagram, and Twitter profiles for the month.
Article continues below advertisement
"Our mission at Arctic Basecamp is to raise awareness of the global risks of Arctic weather change," Wilson added in the video. "It's not just bad news for the Arctic, but for us too, so that's why I changed my name and you should too! To help tell the world leaders and influencers that we need to act now."
In addition to encouraging the public to participate, Wilson is hoping to get other celebrities to take part. He even has some name suggestions for them, such as "Leonardo Di-Polar Ice Caprios Are Melting," "Amy Poehler Bears Are Endangered," and "Harrison Why Not Drive an Electric? Ford."
Article continues below advertisement
"I'm hoping this name change brings attention to this growing… er, melting issue. We need world leaders at COP27 to take notice and take action," Wilson stated, as per Deadline.
Article continues below advertisement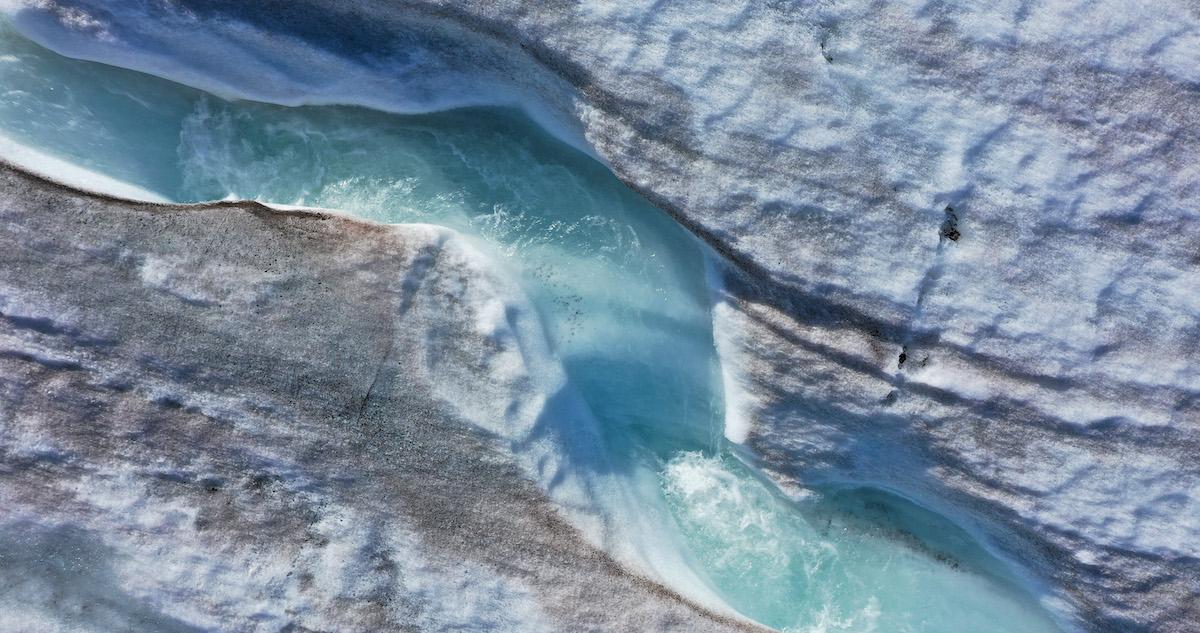 Rapid Arctic melting is known as Arctic amplification, and it's a huge problem.
A study published in August found that over the past four decades, the Arctic has been warming almost four times faster than the rest of the Earth. This phenomenon of the Arctic's temperatures rapidly rising is known as Arctic amplification. This is due to a number of scientific factors, but of course, it mostly comes down to human-caused global heating.
While changing your name on social media is not going to solve the climate crisis, it is (as Wilson puts it) a fun and free way to remind more people about this daily global threat.