Why Climate Activists Are Protesting France Changing the Retirement Age (Exclusive)
In France, climate activists are fighting against the proposed new retirement age.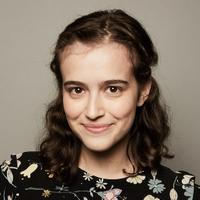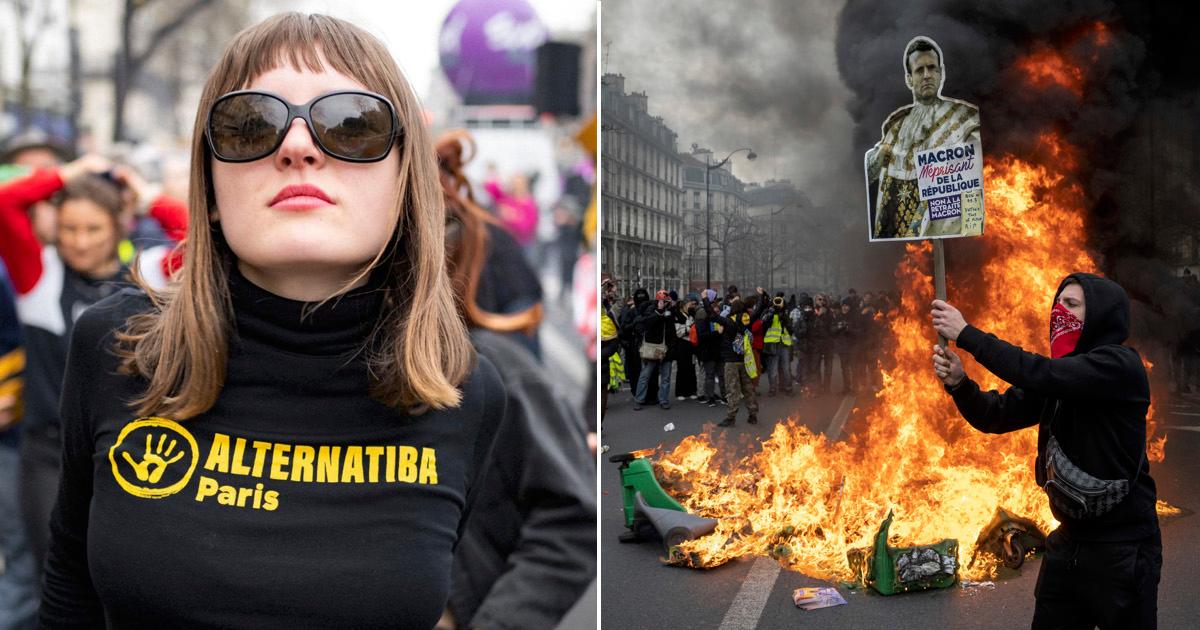 As the intersectional environmentalism activism movement continues to grow, more and more people are understanding the importance of fighting climate change alongside all other social justice issues — because there is no way to achieve any sort of social justice on a planet that is effectively killing society.
And that's exactly why climate protesters are fighting against the new retirement age in France, as part of a new bill that was signed into law in April 2023.
Article continues below advertisement
Put simply, there are "no retirees on a burned planet," according to Alternatiba Paris, one of the groups steering this movement.
Mathilde Caillard, a protester with Alternatiba Paris, has become well-known for her unique "techno striking" during these demonstrations. Green Matters recently caught up with Caillard to hear perspective on how the France pension reform protests intersect with climate change — keep reading for her thoughts, and to learn all about France's new pension reform law and the protests against it.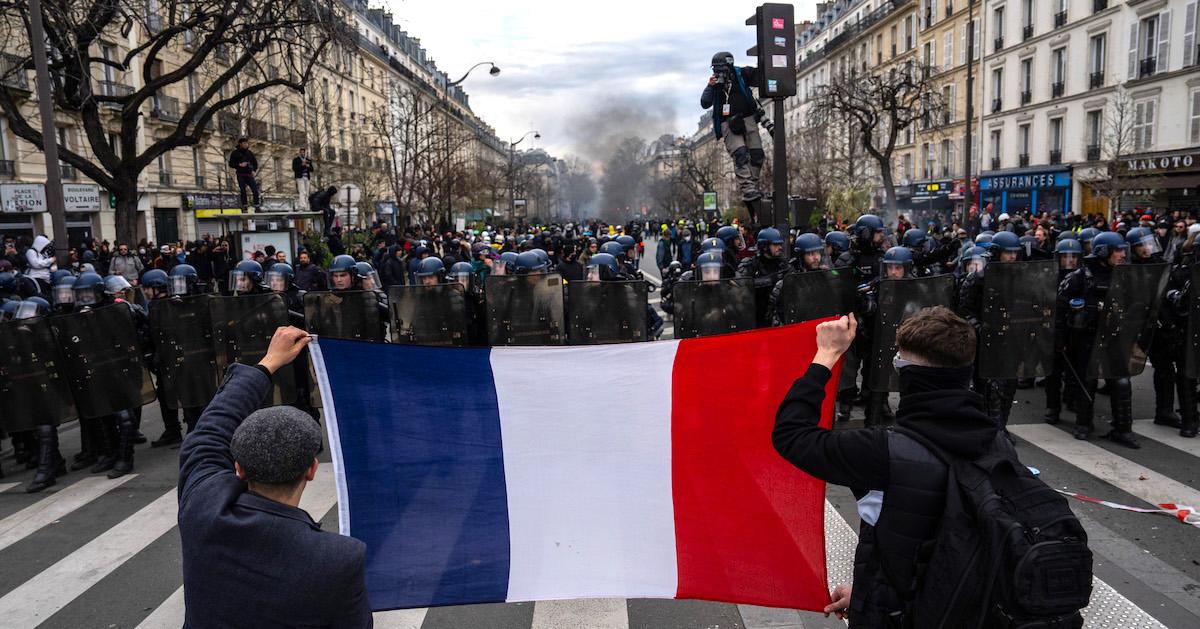 Article continues below advertisement
In France, President Emmanuel Macron is raising the retirement age.
A "normal" or "full" retirement age refers to what age citizens can start receiving their full Social Security benefits and pension.
In France, the current retirement age is 62, which is on the lower end of retirement ages around the globe. In the U.S., the full retirement age is 66 or 67, depending what year you were born. (And here, some lawmakers have proposed increasing the retirement age to 70.)
However, France's low retirement age is changing.
In early 2023, the French government proposed the 2023 pension reform bill, which would raise France's retirement age from 62 to 64. Millions of people across France — namely, young people — quickly broke out in protest, pleading that President Emmanuel Macron not make this bill a law.
Article continues below advertisement
Invoking this article allowed him to pass the bill without a vote from the National Assembly; however, it also allowed opposing lawmakers to file "no-confidence motions" against the bill, in hopes of shutting it down. Two groups did file no-confidence motions within the 24-hour deadline, but both motions failed.
On April 15, the bill was enacted into French law, as NPR reported. It will start rolling out in September, with retirement ages slowly increasing up until 2030, as per CNN.
Article continues below advertisement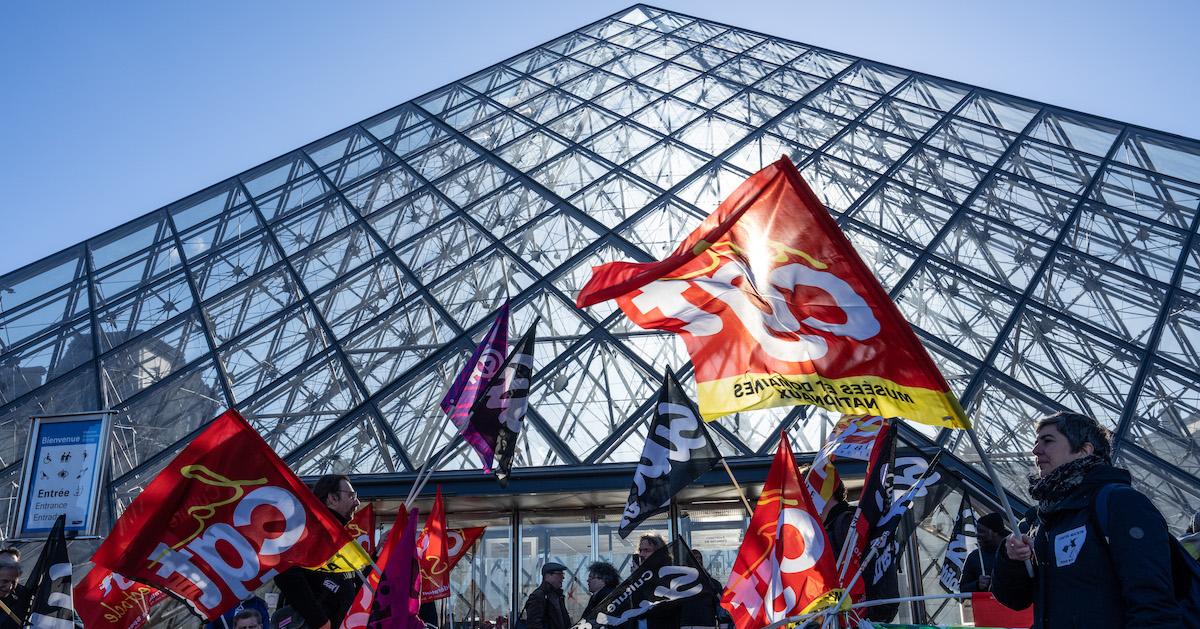 People across France are protesting the increase in retirement age.
If French lawmakers thought their signing the bill into law would mean the protests would stop, well, they thought wrong.
As of publication in late April 2023, the pension protests are still going strong, with millions of protesters still taking part. Activists are doing everything from starting fires to banging pots and pans — as well as "techno striking."
Article continues below advertisement
Mathilde Caillard, who is known as the "techno gréviste," or the "techno striker," has been a passionate leader in these protests all year.
Since 2019, Caillard has volunteered with Alternatiba Paris, a collective of activists fighting for both climate and social justice.
Article continues below advertisement
"The youth and the climate movement oppose the pension reform because we reject the system underpinned by this reform," she explains to Green Matters in an April 2023 email, as translated from French.
"It is a system that wants us to work harder to produce more, even though we know that it is endless production that is leading us towards climate chaos and destroying our future," she adds.
Basically, it doesn't make sense for the government to make people work for more years of their life, while the same government is making the world less livable.
"This reform is not necessary," she states, adding that the government has only pushed the pension reform through as a distraction, to avoid addressing pressing issues like climate change.
Article continues below advertisement
Caillard's techno protests are making France's pension reform protests more joyful.
In an effort to bring some creativity and joy to pension reform protests, a few Alternatiba Paris members (one of whom is a DJ) came up with the idea to record their chants, set them to techno beats, and play them loudly during their demonstrations. The French chants include phrases like "Tax the rich!" and "Pensions! Climate! Same fight! No retirees on a burned planet!"
Article continues below advertisement
Caillard then performs techno dance moves while chanting along with the recordings at these protests, and many people have shared videos of her doing so online. The videos have gone viral, earning Caillard the nickname of "techno striker" — a title that Caillard wears proudly, as she believes bringing creativity and jubilation to activism is vital.
Article continues below advertisement
"The system that destroys our living conditions and oppresses us wants to see us sad, unhappy, depressed, apathetic, motionless, divided," she tells us. "It is an act of resistance to cultivate spaces of joy, to move, to come together, to be joyful together, to dance together in protest."
Caillard has found that utilizing art forms in protests can tug at spectators' emotions, and therefore helps "reach people who at the start might not have listened to a purely political message."
She acknowledges that she is far from the only protester to become known for using music and dance, noting that dance has historically been used in many justice movements, from the French Revolution to the Iranian protests against the country's modesty laws.
Article continues below advertisement
Overall, it seems that Caillard hopes the videos of her "techno striking" will inspire people suffering from eco-anxiety.
When she first learned about the climate crisis, she was "seized with anxiety," leaving her feeling "paralyzed" and like she "did not know what to do." But now, having participated in actions with Alternatiba Paris for several years, Caillard was able to "overcome this phase of apathy" and manage her eco-anxiety.
"Together, we are a huge force and we can move mountains," Caillard says. "I call on all young people to join collectives and come out of apathy; it is the fight of our century."